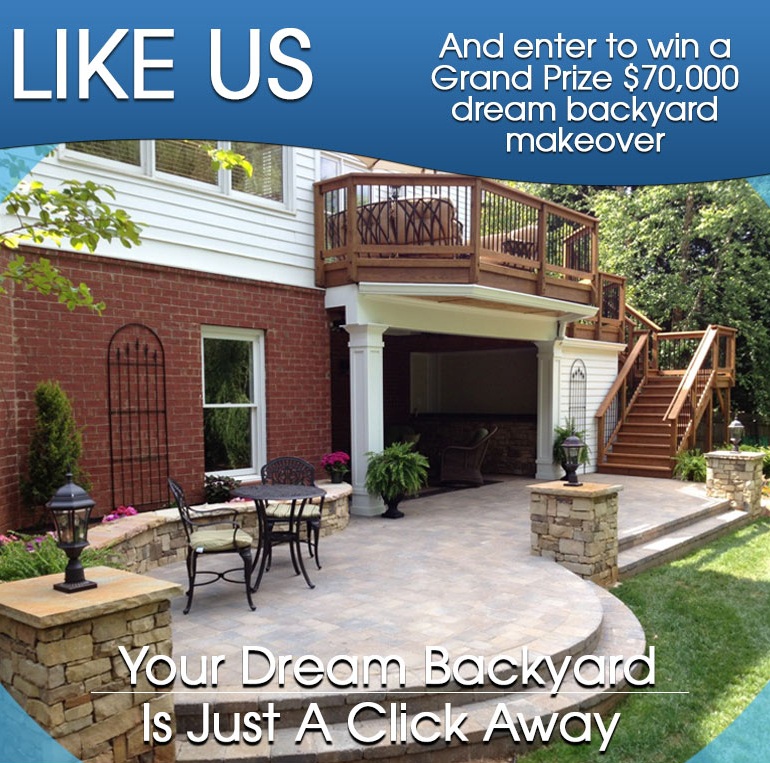 Have you even peered into your backyard and imagined an outdoor oasis – a place that is alive with beauty, function and quality that would enable you to escape from the stresses of each day? Have you wanted a space that you can use to enhance the precious time you spend with family, with enough versatility to be that perfect intimate space to host a candlelit outdoor dinner for date night with your better half?  Archadeck of Central Georgia wants you to know the backyard of your dreams may be closer than your think. Our Dream Backyard Makeover contest can turn your backyard into the outdoor oasis you have envisioned.
We are proud to announce the opening of the Archadeck 2013 Dream Backyard Makeover contest. This is the first national contest in Archadeck's history. Archadeck which is one of the nation's largest builder networks specializing in custom-designed and custom-built outdoor living structures, has paired with two of our premium suppliers, TimberTech and Belgard to bring one lucky homeowner their dream backyard makeover worth up to $70,000.
Archadeck of Central Georgia is proud to be involved in this endeavor and we want to tell you about how the contest works…
The prizes for the contest are at three levels. The grand prize is a custom outdoor space with a value of up to $70,000! The 2nd prize is a deck renovation with a value up to $7,000, and the 3rd prize is a outdoor lighting package with a value of $3,000. Each of these will provide a lovely improvement to your backyard and further years of outdoor living enjoyment. Homeowners can enter the contest via Facebook by liking the Archadeck of Central Georgia Facebook page and clicking on the icon that reads "promotions". Once inside the entry portion of the contest you will need to provide a photo of your existing outdoor space and supply a description in a maximum of 200 words to describe the ideal of your dream outdoor space.
The contest began on February 1st and submissions will be accepted through April 23 of this year, 2013. At that time, two finalists will be chosen for the months of February, March and April. From these six finalists Facebook users can then vote on their favorite to help us determine the winners. Voting will open on 4/23/13 and end on 4/30/13. In May the winners of all three levels will be announced.
You can learn more about this backyard dream come true that could happen to you by visiting our Archadeck of Central Georgia Facebook page today. To learn more about the beautiful, functional spaces we can design and build for you to set your dreams in motion, contact Archadeck of Central Georgia for a free consultation (478) 745 – 2000 or email us at centralgeorgia@archadeck.net.