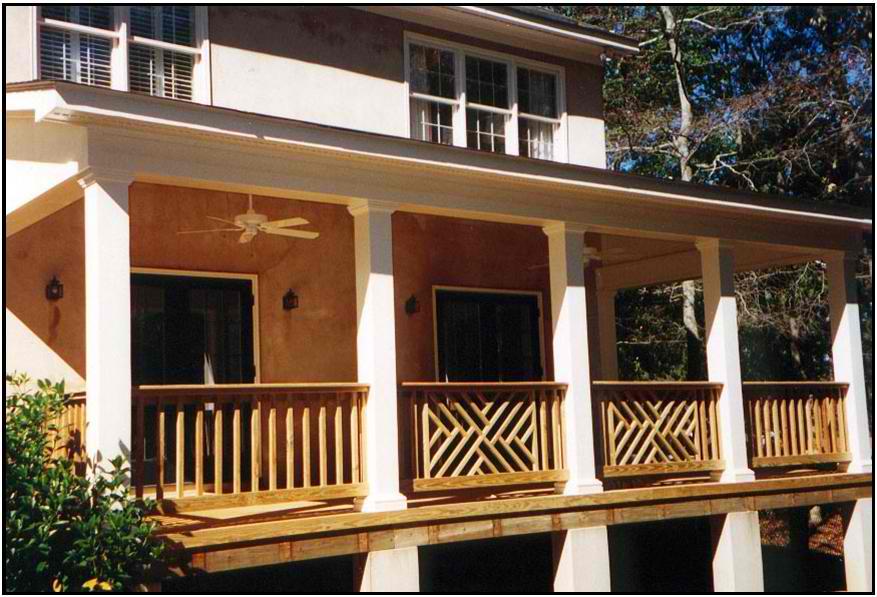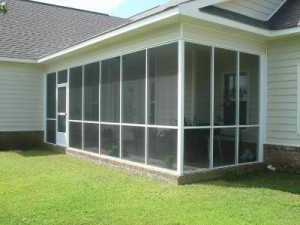 Are you tired of the hot Georgia sun beating down on you every time you go out to use your deck or patio? Many homeowners turn to us to help them convert their sunny deck or patio into a covered deck, screened porch or  covered patio. We help turn lots of decks and patios into screen porches or covered porches which can represent a substantial savings.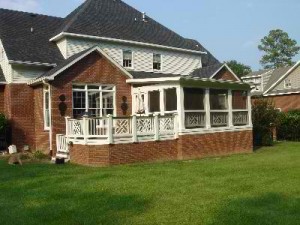 If you have a deck, often at least 50% of your structure can be re-usable in terms of converting it to a porch. In order to accommodate a roof though, most scenarios may require additional footings and larger posts. Even if you are looking to change the size of your area, we can typically use the existing structure and enlarge it which will save you at least 15-30% of the cost.
In using your existing deck, bug control is the key factor in determining if we need to replace the decking boards or install a layer of screen beneath the boards to keep the bugs out of your screened porch. If your existing deck is still in good shape we may only need the screen installed as long as there enough room under your deck for us to install it.
Patios are also sometimes ready to convert to a screened porch. If you have a patio that you are looking to convert and the patio is raised, then in most cases it has the appropriate footings necessary to accommodate the added weight of a roofed structure and therefore we can place the posts on the top edge which will allow you a 30% savings. If your patio is on the ground, it typically doesn't have turn down footings and cannot accommodate the added weight of columns. Based on your patio's condition and age this may be cause for an exception. If your patio is 15 years old and doesn't have a crack , the building inspector may allow us to build atop that. When we construct a flat patio, we typically build in the cost of installing footings underneath it. Depending on the county and city you reside in depends on the individual restrictions.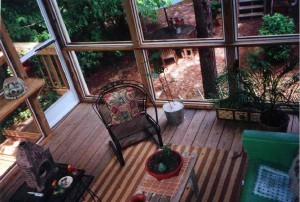 Other considerations to keep in mind are whether or not your structure has any constraints such as a deck or patiothat has a  restricted tie into your existing home in a certain spot. This creates a challenge and may require a start over to allocate a more desirable tie in area. We are very good at figuring out creative roof tie-ins and many of our customers have told us when they sought the advice of other contractors who told them it couldn't be done, we have made it work beautifully. It just takes an eye and the desire to overcome obstacles that other builders won't put the care and thought into. Another key consideration is your accessibility from your porch into the yard. Sometimes move stairs because having stairs leading to a door is awkward at best and could be dangerous so typically we suggest adding a landing for the door of the porch. The width of your stairs also needs to match the width of your screen porch door.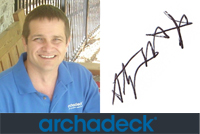 Contact Archadeck of Central Georgia to find out more about turning your deck or patio into a screen porch this season. We offer a free consultation: (478) 745 – 2000
centralgeorgia@archadeck.net
For more cool ideas to escape the heat of your deck or patio, visit our screened porch gallery as well as our patio gallery located on our website.