We recently built a screened porch in Centerville. They inherited a deck and used it infrequently because it was poorly designed & built and was also in disrepair. The homeowner is an engineer so he knew he would know a good builder when he met one.  He and his wife wanted to work with a builder that would create a thoughtful, professional design and execute on it with the kind of attention to detail that he uses in his own work.
While the homeowners originally thought they wanted a new deck, they soon realized that a porch made more sense. A couple other reasons for not using their deck included the stiflingly hot Georgia summer head and the bugs that come along with that. They did use the patio for grilling so it made sense to keep the patio. For the other outdoor living space, a porch made more sense. It would provide sun protection as well as bug protection.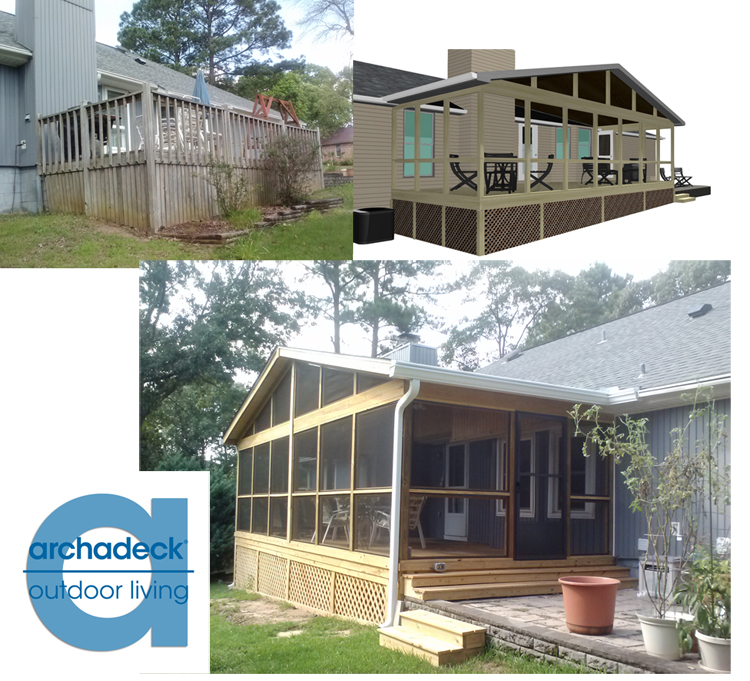 The new porch is the largest in width we can build without special ordering material (27' feet wide). This porch width works particularly well because it provides enough space for a table and chairs. Considerations like these help save on materials and labor costs without compromising on traffic flow or the feel of the living space. The length of the porch allows for more than one seating area.  Stairs that run the length of the porch leading to the patio provide additional space for potted plants or even additional seating.
We used a gable roof/cathedral ceiling combination.  We use gable roofs on many screened porches because the lofty ceiling gives the space a light and airy feel and leaves plenty of room for ceiling fans to keep a breeze going. You can control the fans and light fixtures with a wall switch, a remote or both: your choice.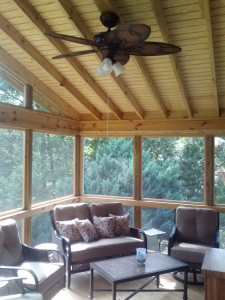 Our client appreciated some of the finer building details that some other clients might not ever identify or notice. We used a laminated ridge beam for additional strength. We used pressure-treated decking, screened from beneath to keep out bugs. And, we worked out a nice solution to tying in the roof with the existing slanted eave on the house. One of the great advantages of working with Archadeck is that you don't have to have an engineer's eye for possible design challenges. We find the problems and solve them as part of our job.  And when we miss something, which we did in this case (a few pieces of trim) we always come back for our clients to make sure they feel great about their new outdoor living space.
If you are considering creating a great new outdoor living space for your Macon/Warner Robins area back yard, or if you want to give a fresh new look to your existing backyard space, give us a call for a free consultation. Together we will work to identify the best structures and materials to create the perfect outdoor living space just for you.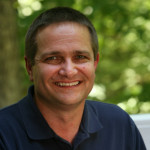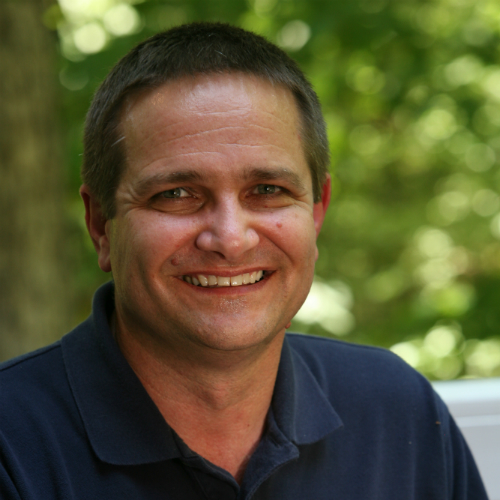 Stephen Denton
Owner, Archadeck of Central GA
Call: (478) 745 – 2000
Email: centralgeorgia@archadeck.net
Visit the screened porch photo gallery on our website for more great design ideas and inspiration.