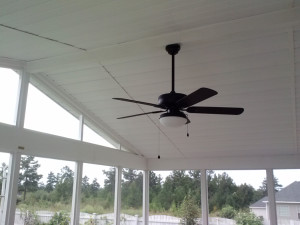 If you've been thinking about adding a screened porch to your Central GA area home, it's likely the screened porch in this photo has many of the elements you're looking for. This screen porch is bright, airy, and connects you to the great outdoors while still providing the sun protection and bug protection you need here in Central GA. You are probably looking for a room that is conducive to enjoying the great outdoors. You want to see the sky, feel the breeze, and appreciate the light. You would never notice, but this screened porch is actually built of aluminum. Close your eyes and picture an aluminum porch. Then open your eyes and take a look at this porch. We're sure this is nothing like you would expect.
In fact, many people envision an aluminum porch that comes from a kit. With a kit, you pick from standard sizes and get all the pieces and parts to put the porch together. When you're done, it looks like what you purchased – something built from a kit. Porches built from a kit tend to have problems, not the least of which, are water problems.
These homeowners got the best of both worlds. We built a traditional screened porch roof. The roof is a gable style roof and the gable is screened for maximum screened area. The walls, however are built from aluminum. Aluminum is a very cost effective material. By pairing aluminum walls with a traditional roof, we got a custom structure, with structural integrity, that was cost effective.
A couple additional benefits of going with a custom porch roof include:
Structural integrity
Made to fit the style and structure of your home
Made to match your existing roof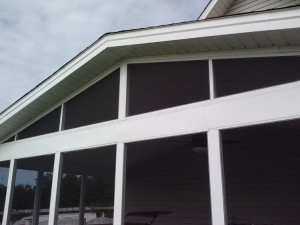 Structural integrity:
A roof built from a kit will never have the same structural integrity as a structure designed and built by a professional licensed builder. Archadeck designs and builds every structure to meet and often exceed local code requirements.
Matches your home
When selecting a roof style for your home, several factors come into play. A good starting point in making that decision is the type of roof you would like. The gable style roof is often the most popular because of the light that enters the room with an interior cathedral ceiling. Another key consideration is the roof style of your existing home. Often we try to utilize the same roof shape or compliment the shape of your home's existing roof. There may be exacerbating factors such as second story windows in the area where your porch roof would go. Nonetheless, this home had both a gable roof and a shed roof on different parts of the home. The roof we built was a gable style matching not only the homeowners desires but was also a great compliment to the home.
Matches your roof
Our goal when adding a roof structure to your home is to do what we can to make it look as if the new room was always there. We try to make it look original to your home. Nothing is a better giveaway of an addition than roof tiles and gutters that are not a match for your home. By building a traditional custom roof on this screened porch, we were able to source matching roof tiles to help make this new space look like it was always there.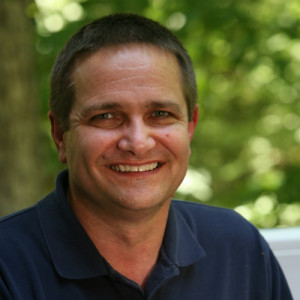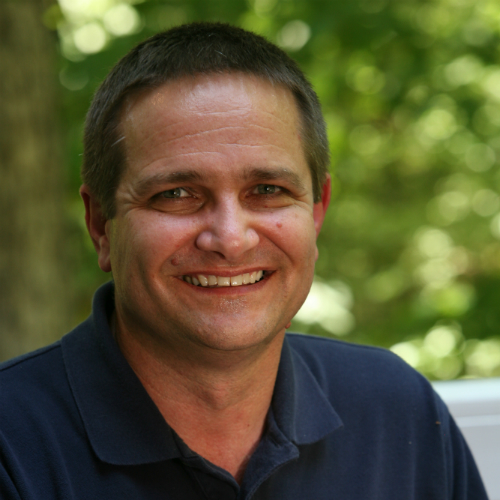 If you're looking for a more cost effective way to add a beautiful new screened porch to your Central GA area home, give us a call for a free consultation at 478-745-2000 or drop us an email at centralgeorgia@archadeck.net. We look forward to your call.