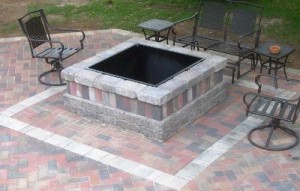 As the weather moves from winter to spring, we are anxiously awaiting spending time on our decks and patios. Although it's hot as blazes during the summer here in Central GA, fire features continue to be tremendously popular. We actually receive requests for fire features year round, probably because they're not just about fire. What's one of the quintessential memories of childhood? How about the memory of roasting marshmallows over an open flame on a hot summer's night. Fire pits have many uses, only one of which is heat.
As builders of custom fire features, we are often asked, "Can we safely have a fire pit as a part of our deck or patio?" The answer is, "Yes! Absolutely!" There are; however, some safety considerations to bear in mind.
Do you want a fire pit that is permanent or removable?
All fire elements come in a wide range of styles and options. How you plan on using them is key. On one side of the outdoor fire spectrum, you have pre-fab kits, both wood burning and gas, that can either be permanent or removable. Opposite pre-fab are custom built fire structures that can be tailored to meet your family's specific needs. If you are not going to use your fire feature very often, or if you are only planning on being in your home for a short time before you relocate, then it would probably be wise to simply purchase a movable fire pit from one of your local big-box stores and install it yourself. However, if you love a natural fire, find the beauty of flame alluring year round, and can see enjoying it as a fun activity for many seasons, then considering a more permanent, custom fire structure is certainly worth investigating.
Additional options to consider are size, shape, and the fire's fuel. Traditionally, wood burning fire pits are either square, round or rectangle in shape. For a more modern take on outdoor fire pits, natural gas structures can be constructed into any configuration, including curves and non-traditional widths. Natural gas fire elements can also be incorporated as an outdoor lighting element for year round entertainment. As such, they can incorporate a variety of fillers, from standard lava rocks to exotic glass beads and "gemstones" which come in a range of colors and styles.
Decking Choices and Fire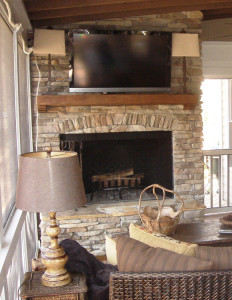 Regardless of whether you decide to use a permanent or removable fire pit, your decking choices also have to be considered with your installation, not only for safety, but also for the care and maintenance of your deck or patio. Fire pits do not come with screens and if they are wood burning, can "spit" hot embers. So, you will always want to supervise a live fire, especially one with wood, sticks, leaves, and other organic timber. If you have a deck built with low-maintenance composite timbers, such as TimberTech® or Fiberon, you will need to use extra care to ensure that burning coals do not escape, because they will immediately begin to burn and mar the surface, which is very costly and sometimes impossible to easily replace. A well-qualified builder will plan for the use of stone or other hardscape elements into the design and surround of your fire pit, so that this is not an issue. Stone decks and patios are regarded as spark resistant. Remember, with all fire: before you leave, make certain that the fire is out!
Fire Pits vs Outdoor Fireplaces
For several years, we have continued to see in Central GA a rise in requests for outdoor fireplaces. Whether you choose a fire pit or a fireplace is completely up to your budget and needs. For cost-savings, most homeowners choose ventless fireplaces. There are many factors to consider with outdoor fireplaces, including the materials used and proximity to your home. Generally, outdoor fireplaces are at the top-of-the-line in materials and cost when it comes to adding a fire feature to your home.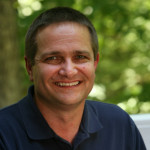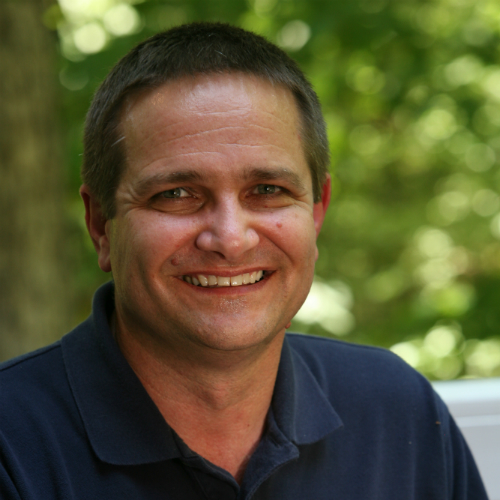 Whatever your choice, you can see that playing with fire safely on your Warner Robins Central GA deck or patio is easy to do. Contact Archadeck of Central Georgia to learn how we can take your everyday backyard area into something beyond the usual, something extraordinary. We can take the potential your outdoor living area already has and improve upon it, or even build your dream backyard starting from scratch. Call for a free consultation: (478) 745 – 2000 or email:centralgeorgia@archadeck.net
Stephen Denton, owner of Archadeck of Central GA