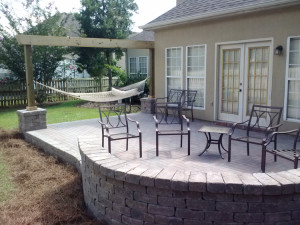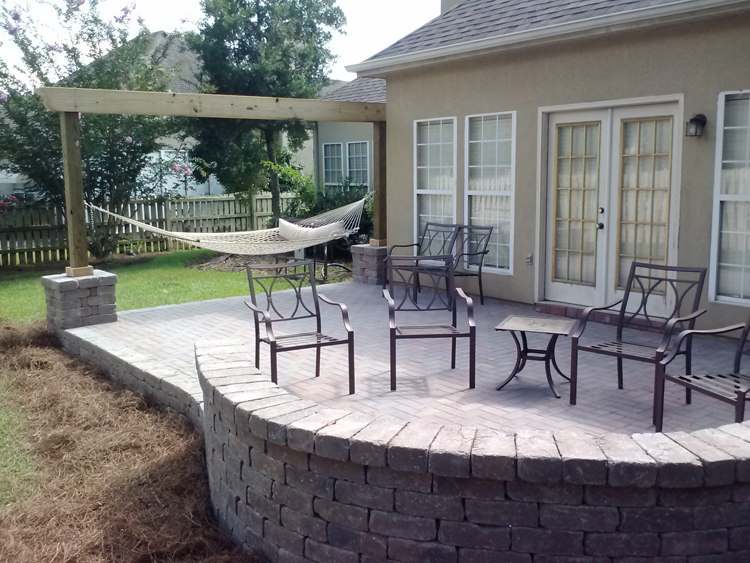 Deciding that you want a new outdoor living space in your yard is the easy part. Trying to decide exactly what structure and what it should look like can be a little more of a challenge. Is your yard is better suited to a deck or patio?  Here is a quick guide. Take a look at the height differentiation from your back door to the ground.  As the height differentiation increases from grade to the base of the back door, then typically a deck is cheaper to build than patio. That's why we offer 2 different types of uncovered outdoor spaces; patios for lower grade yards and decks for yards with more grade.
For homes built at ground level, the easiest, most economical choice may be a patio. Archadeck of Central GA may be able to re-surface your existing concrete patio and turn it into a paver patio.
If you've decided that a patio is right for your home, you can start thinking about what amenities you want to include. Would you like to have retaining walls for your landscaping or higher seating walls? Will you include built-in lighting? How about a fireplace or fire pit? You can easily create an attached space for a hot tub. If you enjoy cooking outside, you may want to consider including an outdoor kitchen or outdoor grill area in your plans.
Archadeck of Central Georgia uses the Belgard paver line. As the premiere manufacturer of pavers in the country, Belgard offers the perfect combination of quality, beauty, selection, and value. This provides several benefits? First, a professionally installed Belgard paver patio is very low maintenance. It will probably not need to be sealed and, in the unlikely event that a ground stone is broken, each can be replaced individually. The flexible joints shift without cracking and stay looking great over the long term.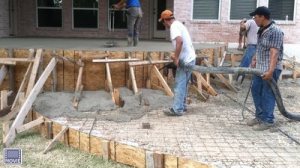 Note that it's imperative to have a professional installation. A paver patio needs extensive site preparation: the ground must be leveled and topped with 4-6" of compacted gravel and an inch of sand for the base. It's a lot of hot, heavy work, but it pays ample dividends in looks and longevity. If you just lay paver stones on the ground, you will be tremendously disappointed in short order. No one wants a patio that becomes a tripping hazard almost immediately.
When you start thinking about the look and feel you want for your Macon Warner Robins Belgard patio, you will want to take a look at Belgard's  Lafitt® paver. It's the most popular paver we install here in Central GA. Customers love the sophisticated look that calls to mind sitting outside a Mediterranean villa. It's available in six color palettes and can be laid out in a variety of patterns.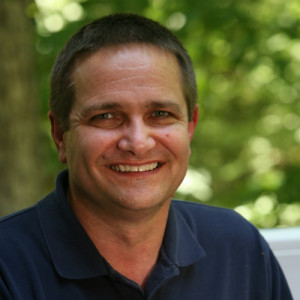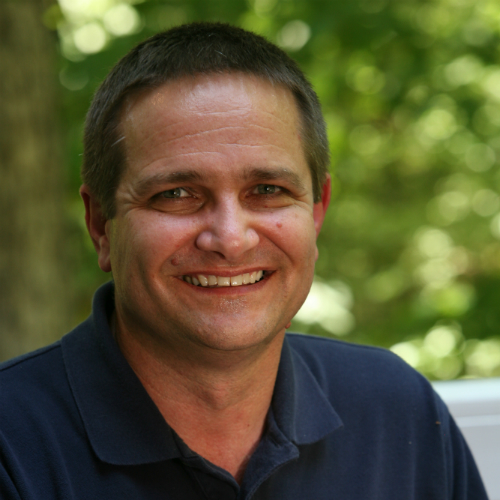 If you are considering creating a great new outdoor living space for your Macon/Warner Robins area back yard, or if you want to give a fresh new look to your existing backyard space, give us a call for a free consultation. We will identify the best structures and materials to create the perfect outdoor living space just for you. Call: (478) 745 – 2000, mail: centralgeorgia@archadeck.net or visit our website at central-georgia.archadeck.com.