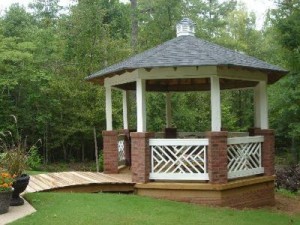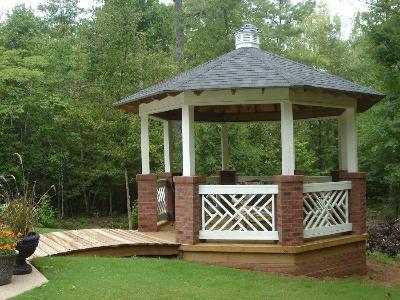 In Macon we respect and honor tradition. We love enjoying a tall glass of sweet tea after a long day's work. We are happy to open a door for a lady. We enjoy making a special covered dish and sharing it with a new neighborhood, on any old Sunday, or with a sick friend. We love the slower pace and gentle elegance that characterizes the South.
When it comes to outdoor living spaces and additions, our southern way of life also translates into some distinctly southern building styles. When you watch a movie like Steel Magnolias or Forrest Gump, there is always a gracious porch wrapped around the exterior of the fine old home. We closely identify with the quintessential white picket or the stately beauty of Chippendale railings.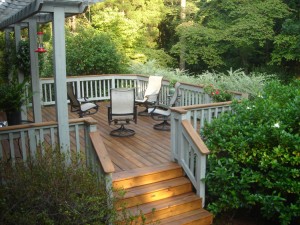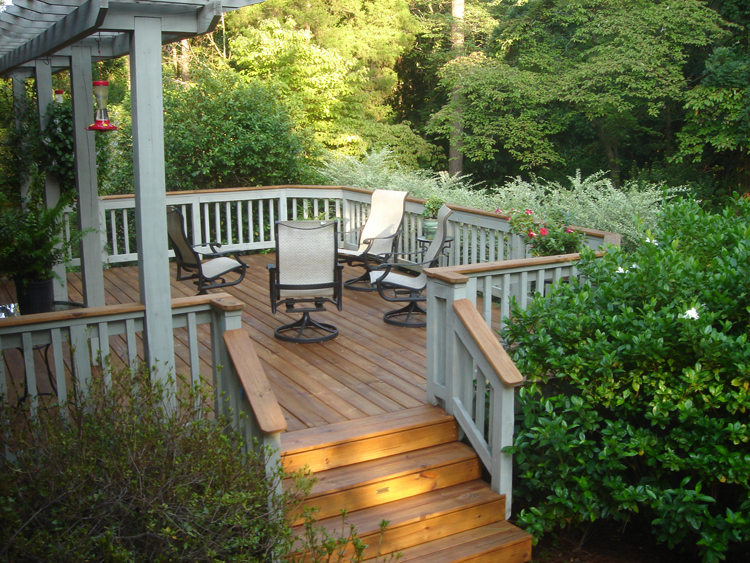 What is the best material for your Macon porch or deck? Unpainted pressure treated wood is always a good option, but in this case, a newer material might be a better option.
Pressure-treated pine will demand regular, time-consuming painting and maintenance. Although relatively newer, If you install PVC or white vinyl railing, you will save yourself hassle and expense over the long run. Pressure treated pine will demand cleaning and painting up and down and all around each picket every few years. That's either a huge, annoying project for you or a very expensive project for a professional painter. By the second or third time you've had to tackle that chore, you may likely have exceeded the expense of choosing composite or vinyl in the first place.
Another classic picket option that you'll often see in the south is the black metal picket that mimics the look of wrought iron. These days true wrought iron is prohibitively expensive for most homeowners and has a tendency to rust and stain the floor. A wonderful substitute for this product is the black powder coated metal pickets, like the pickets available from our partner Fortress Iron.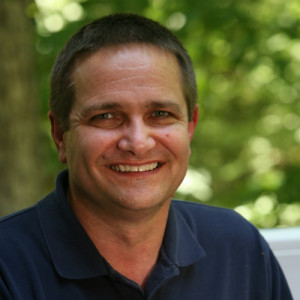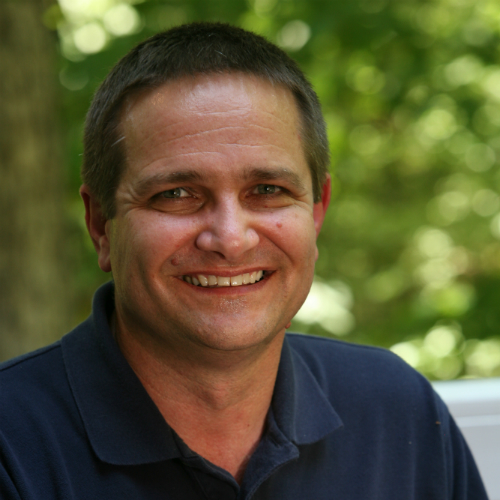 Archadeck of Central Georgia is proud to have been serving Macon and Warner Robins homeowners for more than a dozen years. If you choose to work with us, you will benefit from our extensive knowledge of local building trends and traditions, as well as our rock-solid relationships with other local tradesmen. Check out our reviews and reputation in the community. We are happy to provide you with references for any kind of job you are considering. Call: (478) 745 – 2000. Email: centralgeorgia@archadeck.net.