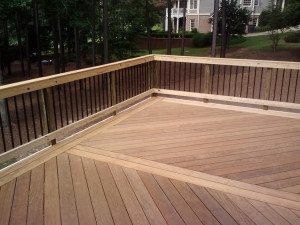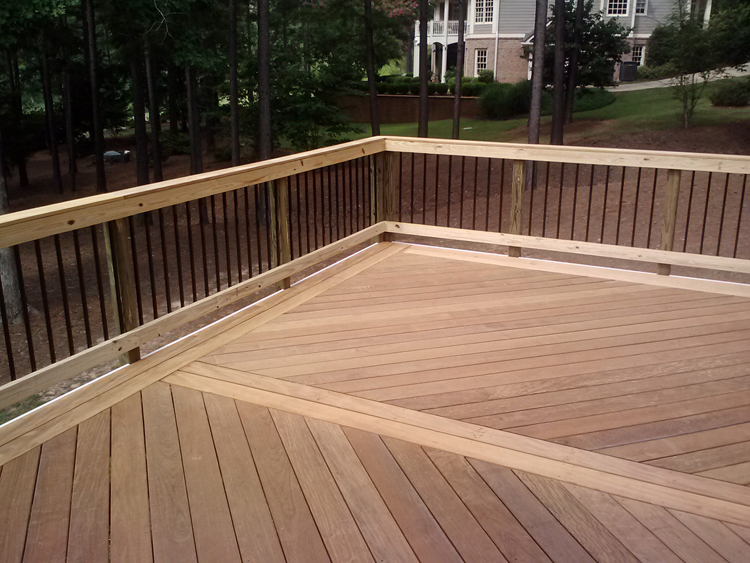 A while back, we featured an ipe and garapa project we were building in Forsyth. It has been in place for three seasons now and it's just as stunning and compelling as it was the day we finished installation.
Ipe is also known as Brazilian Walnut and is the darker of these two premium woods. Garapa is more tawny in color and is sometimes called Brazilian Ash. Both are incredibly dense woods with tight grain patterns. Both offer a natural combination of beauty and durability that is unsurpassed elsewhere in genuine decking material. Ipe was even used for the Coney Island boardwalk for more than 25 years of high traffic before it needed replacement. As a testament to Ipe's strengh and ability to take a licking and keep on ticking, the boardwalk ipe was cleaned, restored, and re-used in everything from a museum entrance to a historical table.
All natural wood will gray out if not treated. In fact, this trademark gray has become the appeal of genuine wood. With the rich colors of ipe, the color is almost too beautiful to let it gray out. Maintaining your ipe deck doesn't need to be done by a professional outsourced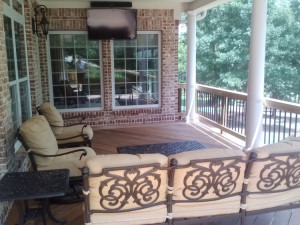 company. This client chose to handle the routine maintenance of his picture-framed open porch himself. During the first year, it is recommended that the ipe and garapa be treated at the time of construction and then again at 6 months and a year to maintain their luster and value.
One great product for treating exotic hardwoods like ipe, garapa, massaranduba, and mahogany is Australian Timber Oil by Cabot. It is available as an oil-based or water-based product. We recommend the oil-based. You can also use products from Messmer's.
While you can see a difference between the decking at the porch's original unveiling and today, I think most people would prefer the slightly deeper, richer color that the space has after a year in place. We think you will agree that the additional effort to do or contract for this upkeep is well worth it. You would be hard-pressed to find more attractive outdoor living flooring. In return for this TLC, these South American hardwoods will far outlive their North American pressure-treated cousins and will always be a source of homeowner pride.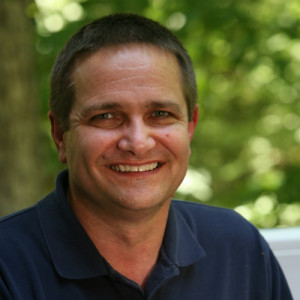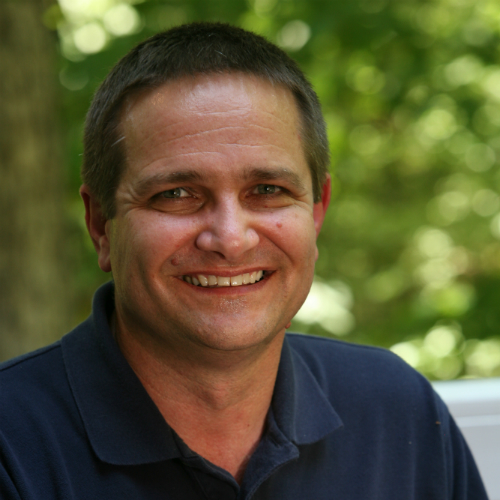 If you are considering creating a great new outdoor living space for your Macon/Warner Robins area back yard, or if you want to give a fresh new look to your existing backyard space, give us a call for a free consultation. We are the composite deck builder which will identify the best structures and materials to create the perfect outdoor living space just for you. Call: (478) 745 – 2000. Email: centralgeorgia@archadeck.net.