In Macon, our city is rich in history and rich in charm. The homes in our historic districts are prized and their authenticity is preserved under careful watch. A few of the wrong changes can take all the character and historic value out of these prized pieces of our city's rich history.

If we're being honest, when we receive a call to do work in a historic district we fear that the necessary restrictions and approvals will hamper our ability to build the best structure within the time frame the family wants.
With this particular screen porch project we had even more reason to worry because the family needed it done in time for the Thanksgiving holiday. The good news was that the structure was on the back of the home so we didn't have the same restrictions we would have if the addition was visible at the street.
We had a very short window of time to build the project in time for Thanksgiving and Mother Nature wasn't helping our case. She dumped a lot of rain just at the time we needed to be building so we created a plan that would allow us to keep building in the rain. Normally we will build out the porch walls before the roof but we built enough of the walls to get the roof up so we could work under cover of the roof to finish building out the screened porch. I must admit that it was the first time I've ever seen my team working in rain coats!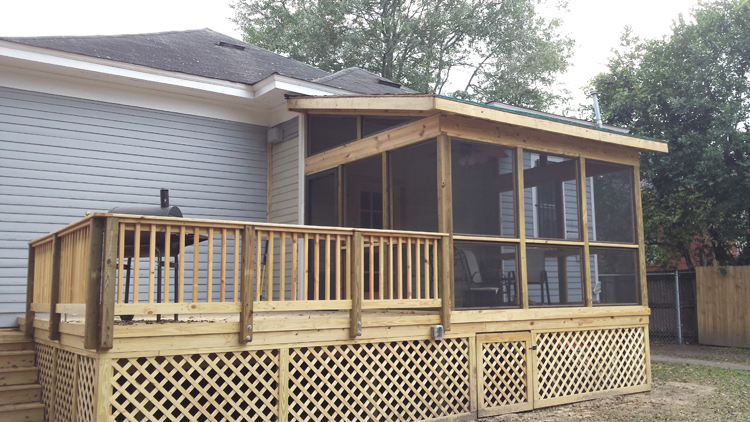 In addition to the screened porch, we also built a deck with decorative lattice skirting. Although you can't see it in this picture, we added a wheelchair ramp for one of the aging family members.
Let's not forget under the deck. First, we built a door in the lattice skirting to allow access for storage. We also screened under the porch and deck area inbetween the joists and decking boards. This keeps bugs from coming up through the deck boards. The family is considering also screening in the deck area in the future so we added the screening under that area to prepare for future growth.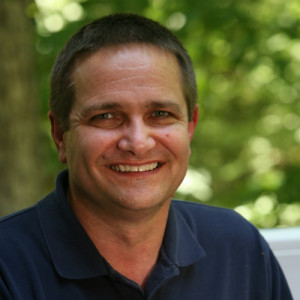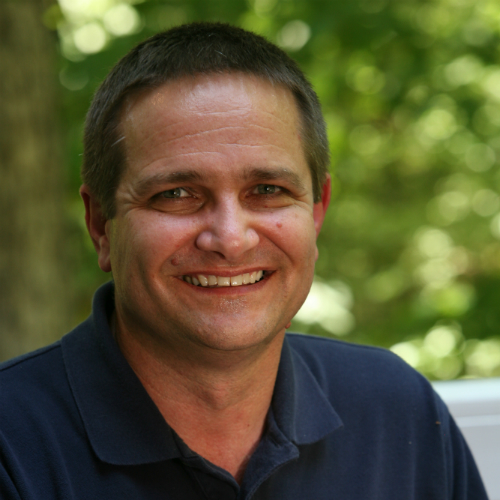 If you are considering adding a deck, porch, pergola or other outdoor living space to your home give Archadeck of Central GA a call for a free consultation. If you choose to work with us, you will benefit from our extensive knowledge of local building trends and traditions, as well as our rock-solid relationships with other local tradesmen. Check out our reviews and reputation in the community. We are happy to provide you with references for any kind of job you are considering. Call: (478) 745 – 2000. Email: centralgeorgia@archadeck.net. Or visit our website http://central-georgia.archadeck.com/