Voila!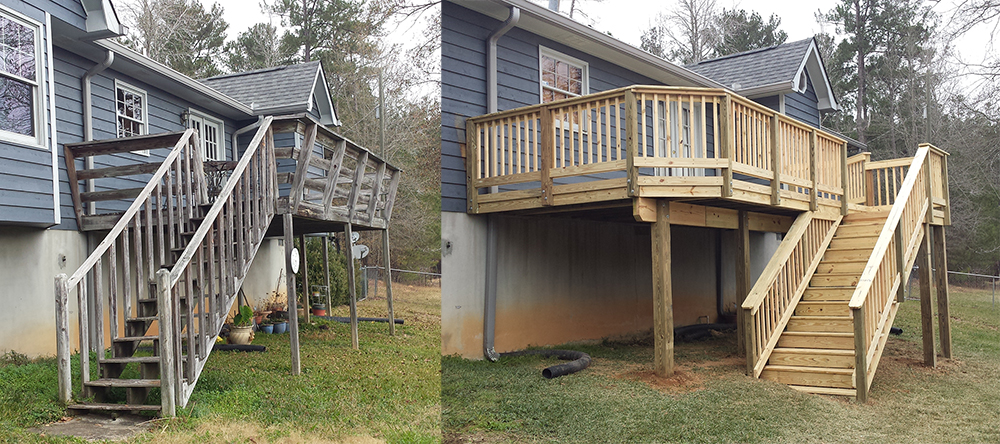 Although this picture is worth a thousand words, it's fitting to tell the story anyway because it isn't exactly what it seems. Looking at the old deck, you would think we demolished the entire deck, heaved it in the dumpster and quickly  started building the new deck. But, that's not exactly how this story goes.
The original deck was at the home of a fellow contractor's parents. The deck was in such bad shape that nobody would even walk on it which also presented problems in getting out to the back yard. The contractor wanted us to build a new deck for his parents.
At Archadeck, we treat our clients like they are our family members and one thing we feel strongly about is utilizing still functional parts of the decks substructure. Often the substructure is in good enough shape to utilize as the substructure on the new deck. In this case, the deck, stairs and posts could not be used. But, the joists were in suitable shape to be used. We utilized those joists and added some additional joists to get the deck up to code.
Making the old deck new again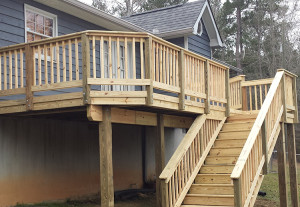 We added new posts, a new beam, added new decking, a new railing, a new set of steps in a better position and a new landing for the steps. Utilizing the old joists saved the client over $1,000 which he appreciated immensely especially since the deck was for his parents.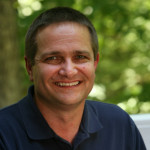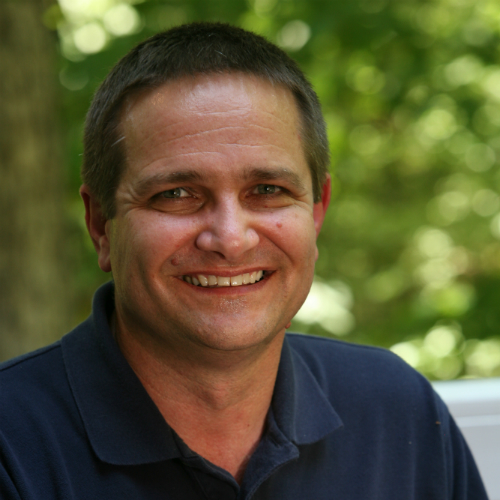 If you have an older deck that you want to bring back to life, give us a call and have us take a look at it. There are a number of techniques we can utilize to either reface, or in this case rebuild, your existing deck. When we enhance or reface an existing deck, we are not just limited to the existing size and shape. We often make changes adding only the necessary additional substructure to increase the size or make other desired enhancements. Give us a ring at (478) 745 – 2000. You might also want to take a look at the decks photo gallery on our Archadeck of Central GA website.