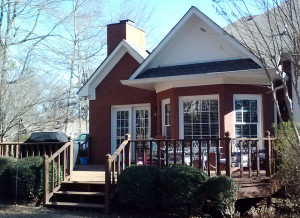 At Archadeck of Central GA, we have been called a few times by homeowners hoping to build a porch but their home configuration makes it very difficult to identify how to attach a roof to their home. Take a look at the back of this home before a porch was added. There are two facades at different depths each with their own gable roof.
The homeowners originally called us about 2 years ago to discuss how to tackle attaching a screened porch. After reviewing a couple design ideas, they were not ready to move forward yet. Fast forward to 2016. They were ready to move forward. We again worked with a couple different design ideas for how to connect a new porch to the complicated back of their home.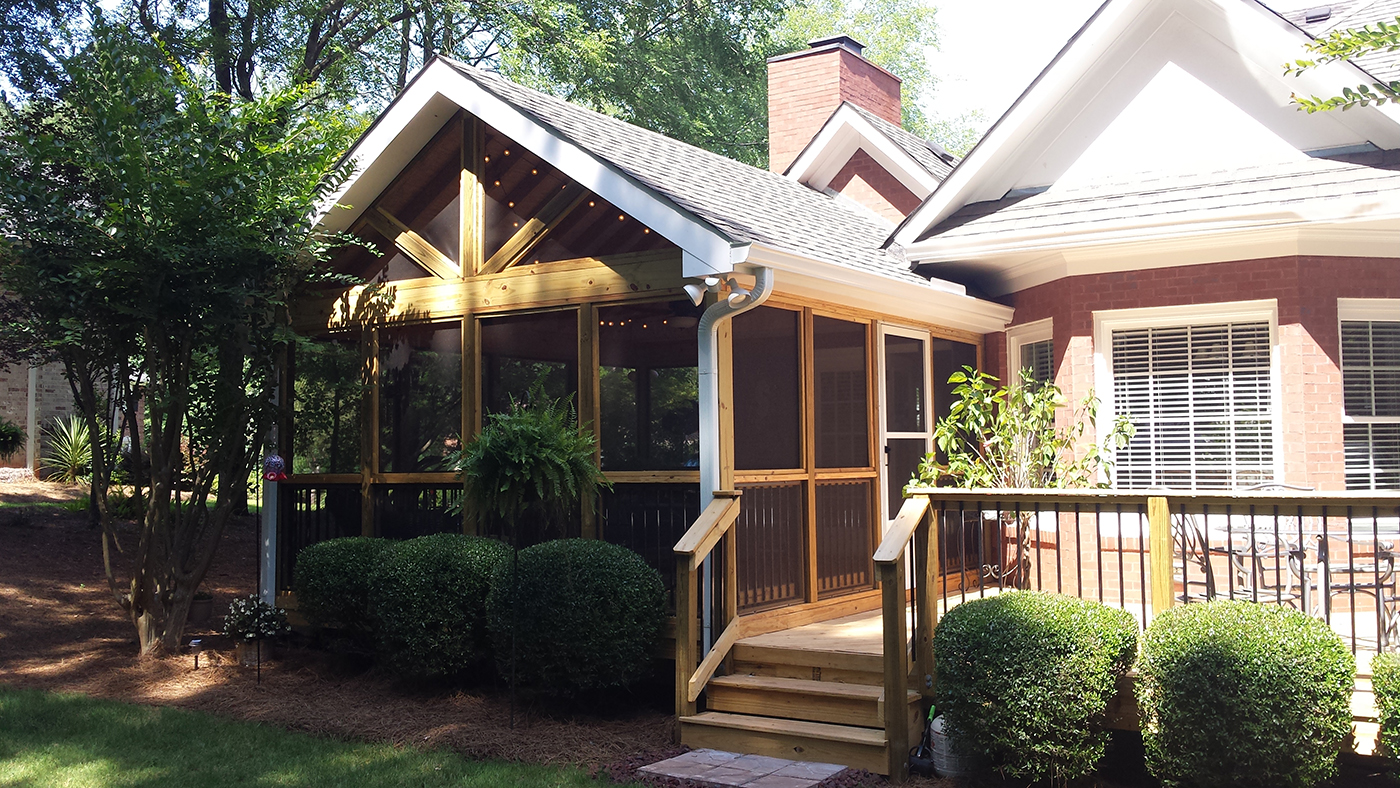 As you can see, the design solution complemented the double gable roof lines with a gable style roof on the new porch. The room does not obstruct the view from the bay window section on the center facade. We kept a portion of the existing deck structure but we changed out the decking boards and railings to make it look like new.
Take a look at the new porch from the side of the home.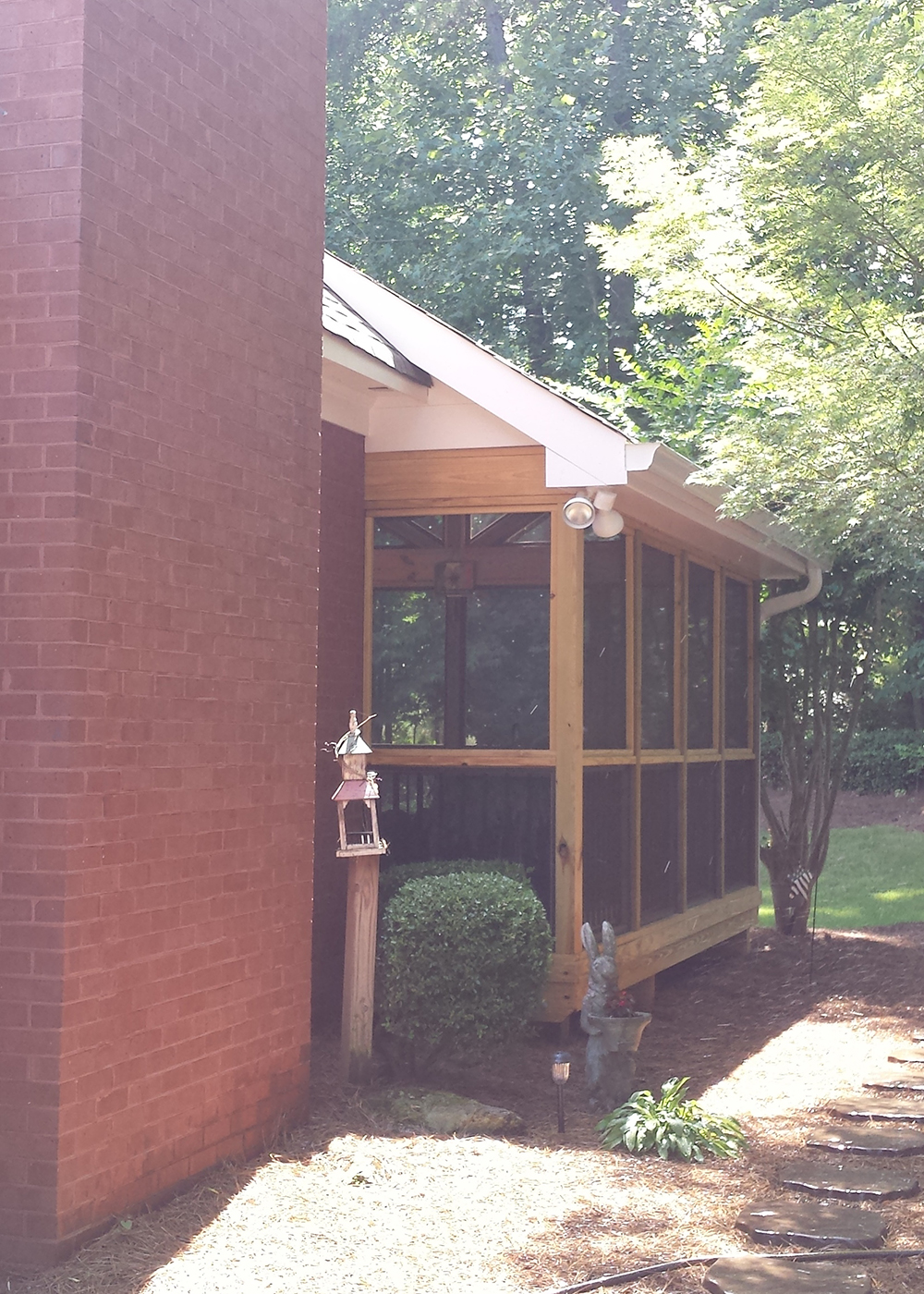 In order to build the size porch the homeowners wanted, we extended the porch out past the side of the home. We matched the trim, soffits and roofing to make sure the porch looked original to the home.
Now take a look at the inside of this screened porch below. Even from the image, you can appreciate the view the homeowners now have while enjoying both sun and bug protection. The gable roof creates a vaulted ceiling inside the porch. The gable end is open to let in as much light as possible. The header boards are trimmed for a slightly more elegant look while maintaining the rustic character of the exposed rafter ceiling. We used dark-colored narrow profile pickets to ensure the greatest visibility of the yard.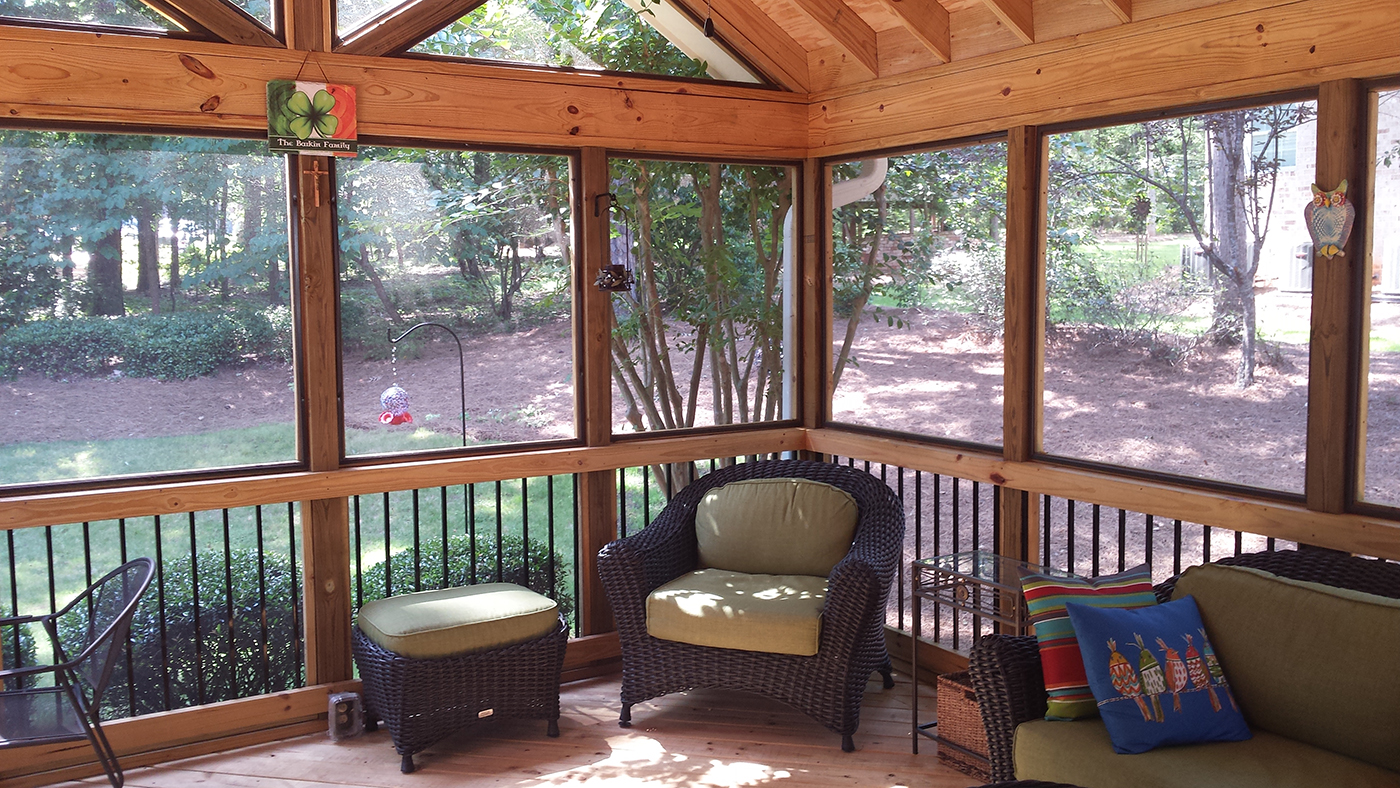 We have been called a number of times from homeowners whose home configuration makes it difficult to design how a new porch would attach to their home. We are always able to provide a solution. If other builders tell you it can't be done, give us a call for a free consultation. As this job demonstrates, we accept these challenges head on and enjoy taking it to the next level of making it look like it was always there.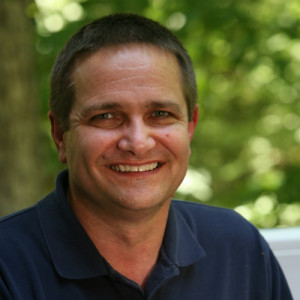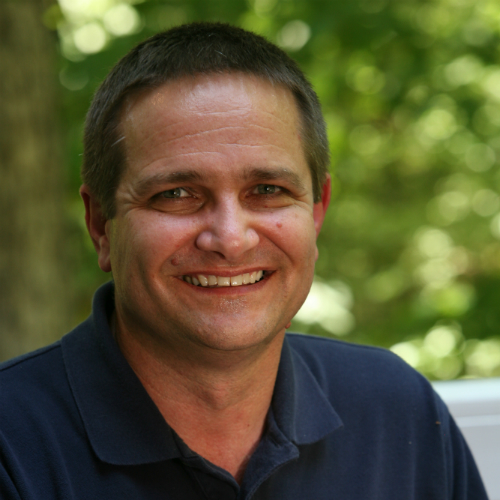 Give us a call at (478) 745 – 2000 or send us an email at centralgeorgia@archadeck.net for your free consultation. We look forward to talking to you.