One of our favorite ways to start a new project is knowing that project was a referral from a past customer. In Barrington Hall, this project was not only referred from a past customer, but from four other neighbors in the same neighborhood! Not only could the homeowner hear about our work, but he could easily take a tour of our other work.
A couple of our other projects included a deck and open porch project and paver patio with retaining wall. In fact, we were working on a project in the neighborhood when this homeowner came over to ask us a few questions and luckily we were able to work on his deck as well.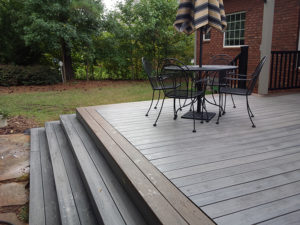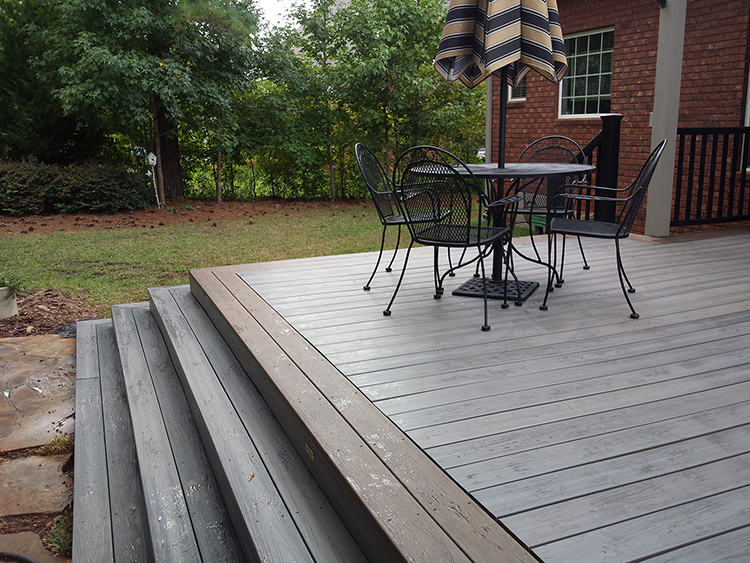 He had an older deck that was very low to the ground. Like many decks, the substructure was in fairly good shape and merely needed some minor changes to be fully fit to support new decking and many years of homeowner enjoyment.
Although the substructure was near par, the decking boards were much past their prime. They were natural wood and showed that they were past their prime. This homeowner knew they needed to be replaced but wanted to take that replacement a step further by re-decking with composite lumber. He wanted all of the comforts of a brand new deck without any of the maintenance. With his beefed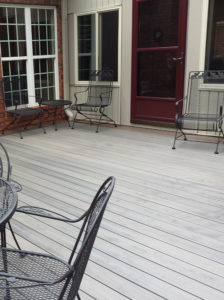 up sub-structure and new composite boards, his deck would be nearly maintenance free. Only surface spills and resting debris will need to be easily washed away with some water, a sponge and sometimes a leaf blower.
You'll notice a couple very attractive features of this deck. Above you see the beautiful contrast of the Gray Birch Fiberon decking with the picture frame TimberTech Legacy border. The Fiberon ProTect Advantage boards are a beautifully subtle color that does not compete with the alternately colored brick and siding on the home's facade.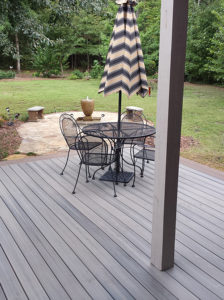 In addition to not competing with the home colors, the gray decking has some nice aesthetic characteristics of its own. The various boards are shaded differently to provide a subtle contrast from board to board. This also creates visual interest. The board colors vary as wood does naturally but the homeowners have the benefit of the long lasting no maintenance decking.
There was one other great benefit we stumbled upon when doing the re-decking. There was a gas leak in their line and no telling how long it had been leaking. Sometimes it pays to select the hometown contractor!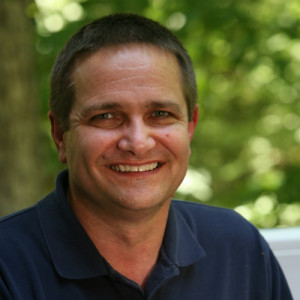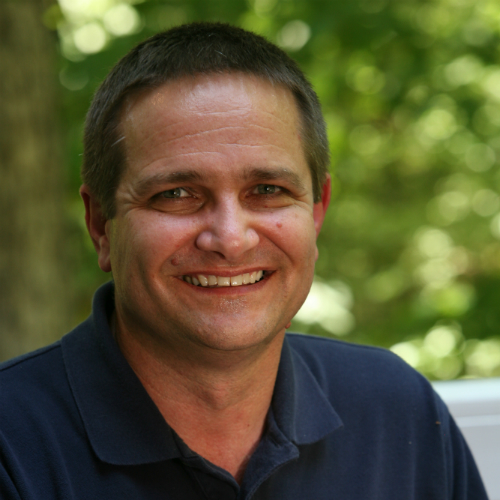 If you are considering adding or upgrading a deck, patio or other space to your Central GA area home, give Archadeck of Central GA a call for a free consultation at (478) 745 – 2000. We look forward to your call.
To see hundreds of great pictures, watch Archadeck of Central GA videos, or read customer reviews and testimonials, visit our Archadeck of Central GA website.