If necessity is the Mother of invention then why does it seem most wheelchair accessibility ramps are an eyesore?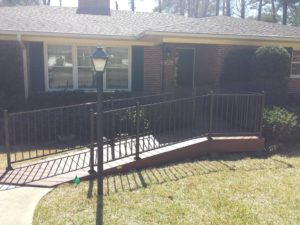 Realizing the purpose of a wheelchair ramp is to provide a safe, functional transition from one space to another for wheelchair users, doesn't necessarily mean sacrificing the aesthetics of your home. At Archadeck of Central Georgia, we know the importance in maintaining the curb appeal of your home and retaining your home's value.  One of our most recent wheelchair ramp projects in Macon, GA, serves as the perfect example of addressing necessity while maintaining beauty.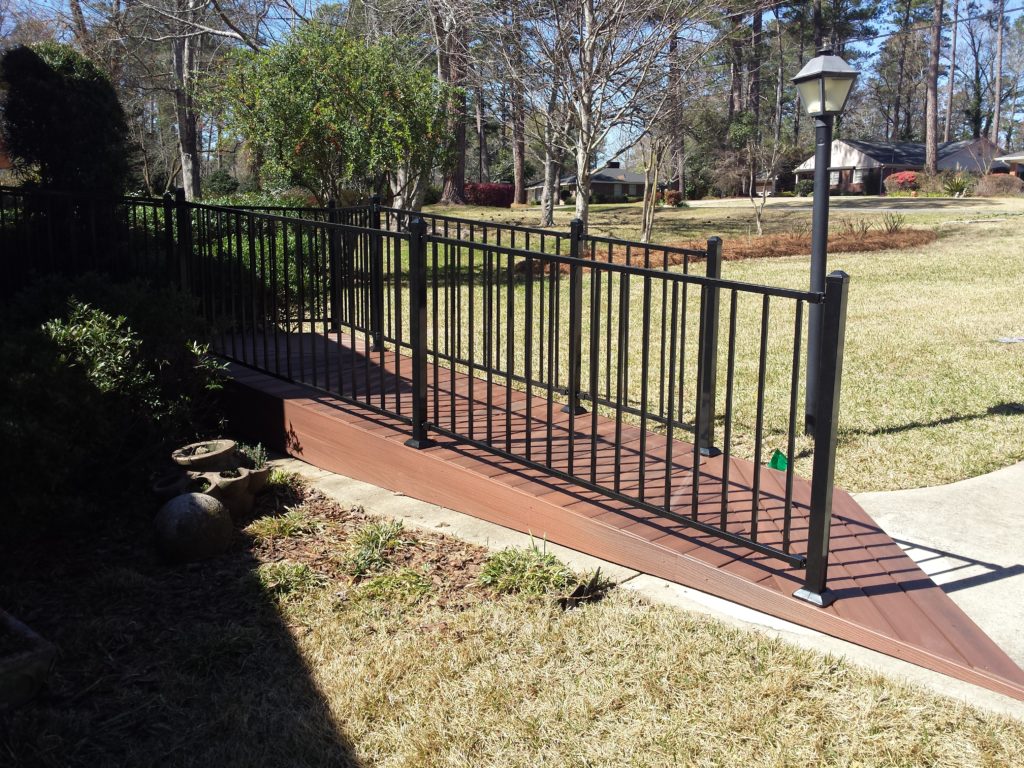 This homeowner is a valued return customer of ours as we have completed two different outdoor living projects for her in the past. As her circumstances have changed over time, she needed a wheelchair ramp added to the front of her home. The temporary ramp she was using had become an eyesore and we were contacted to come up with a more permanent and complimentary solution.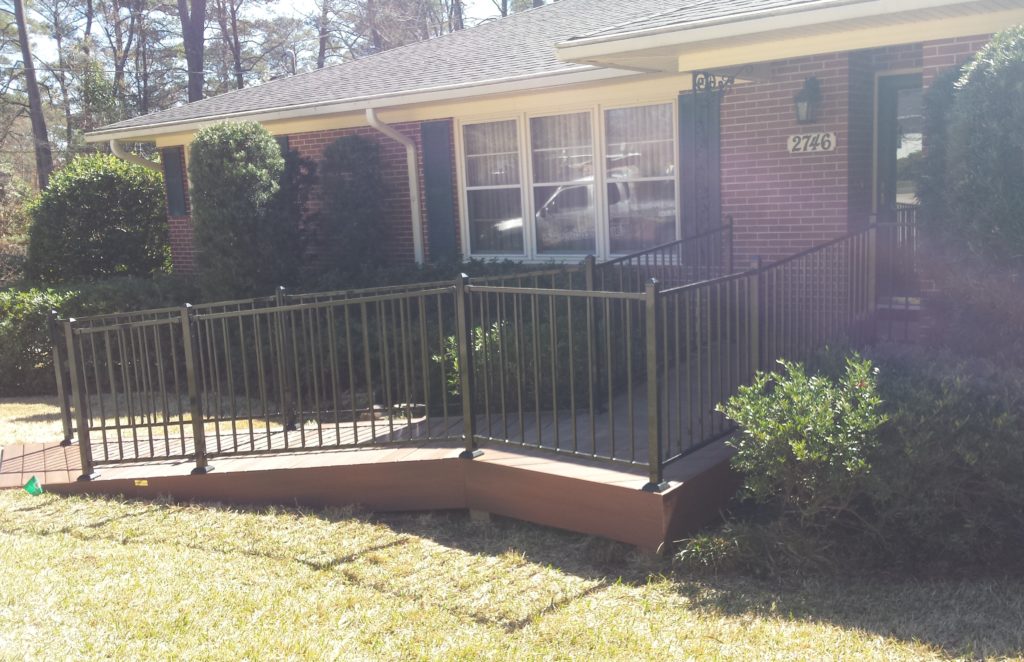 Archadeck of Central GA came up with an elegant permanent wheelchair ramp using the same shape as the temporary ramp. We used Fiberon low maintenance decking in Rosewood for the floor and black Fortress powder-coated railing. We also installed composite cladding to hide the framing. The cladding matches the red brick facade of the existing home for a seamless appearance.
If you are in search of a wheelchair ramp that looks and functions the part for the front, side or back entry of your home, contact us. Our timeless outdoor living designs increase the beauty and function of your home. We can customize your design based on your specific needs.
Call for a free consultation: (478) 745 – 2000 Email: centralgeorgia@archadeck.net.