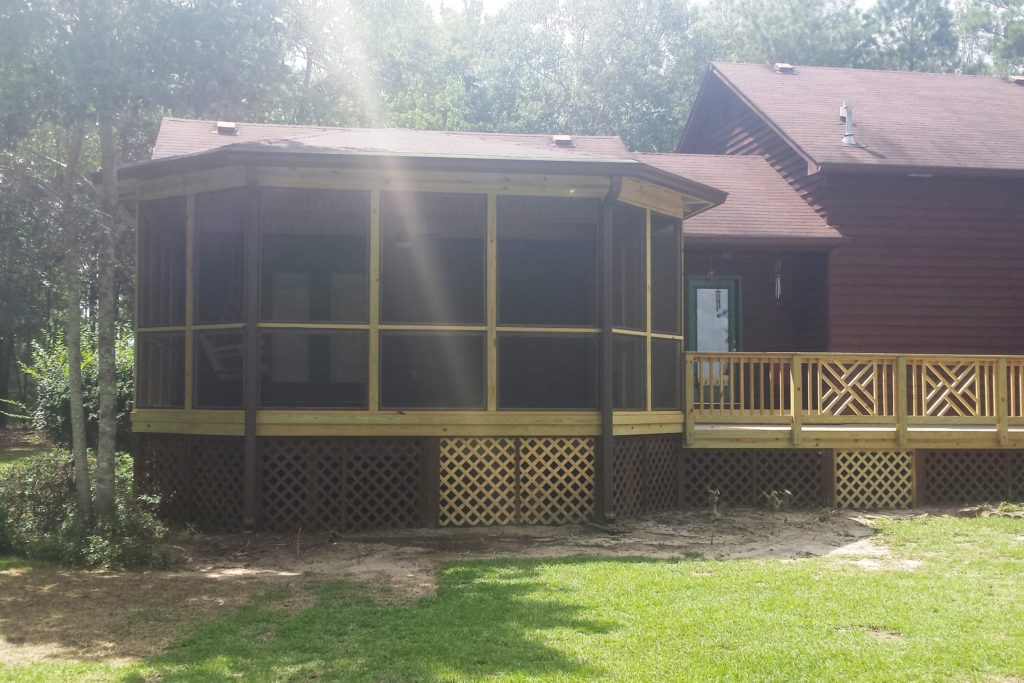 Our recent project in Roberta, GA, just west of Macon, proves that the Archadeck difference doesn't have an expiration date. Once you meet with us, even if you're undecided or not quite ready to proceed with your outdoor living project, we'll keep your notes and specs on file. Then, when you let us know you're ready to move forward, we can pick up right where we left off.
These Roberta, GA, homeowners had initially contacted Archadeck of Central Georgia two years ago about redecking their aging wooden deck and converting a portion of the deck into a screened porch. During the period between the time when they first contacted us, to this summer, the homeowner had replaced some of the decking boards on his own. That's a big job if you don't have a crew working with you! When we went back to take another look at the existing deck, we could tell that the newer decking boards had not been sealed, so those boards had warped and would need to be replaced as well.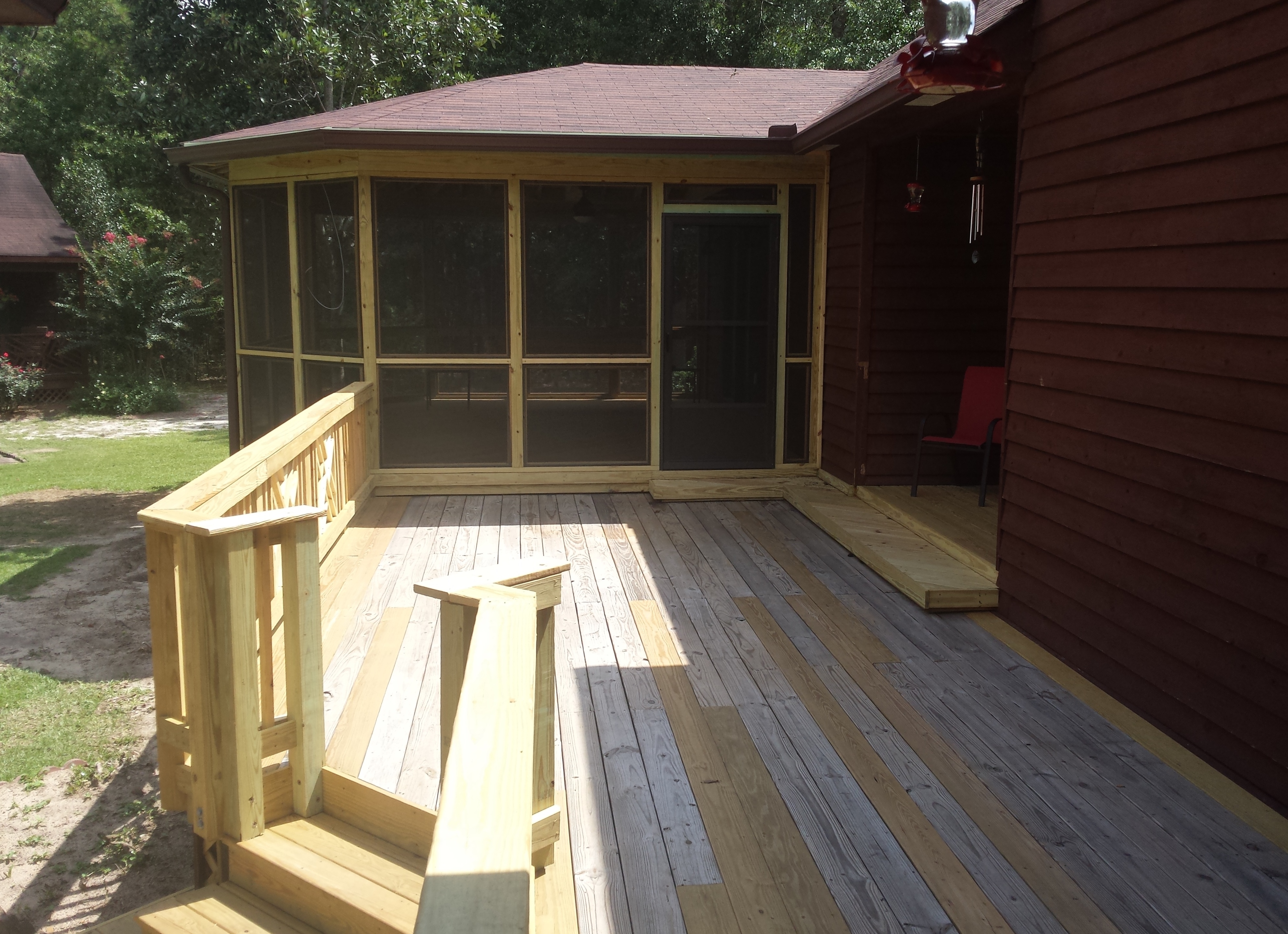 Overall, the deck was well worth redecking; there was no need to demolish it and build a new deck from scratch. The original deck foundation was still sound and would provide good support for the new structure. The deck was large, with two level changes, and it had an interesting design with a bay shape at one end — that semi-octagonal shape you see in a bay window.
The homeowner wanted us to convert the bay-shaped area of the deck into a screened porch while leaving the remainder of the deck as open space. The bay end was perfect for enclosing with screens because that portion of the deck has a door leading to the home's interior.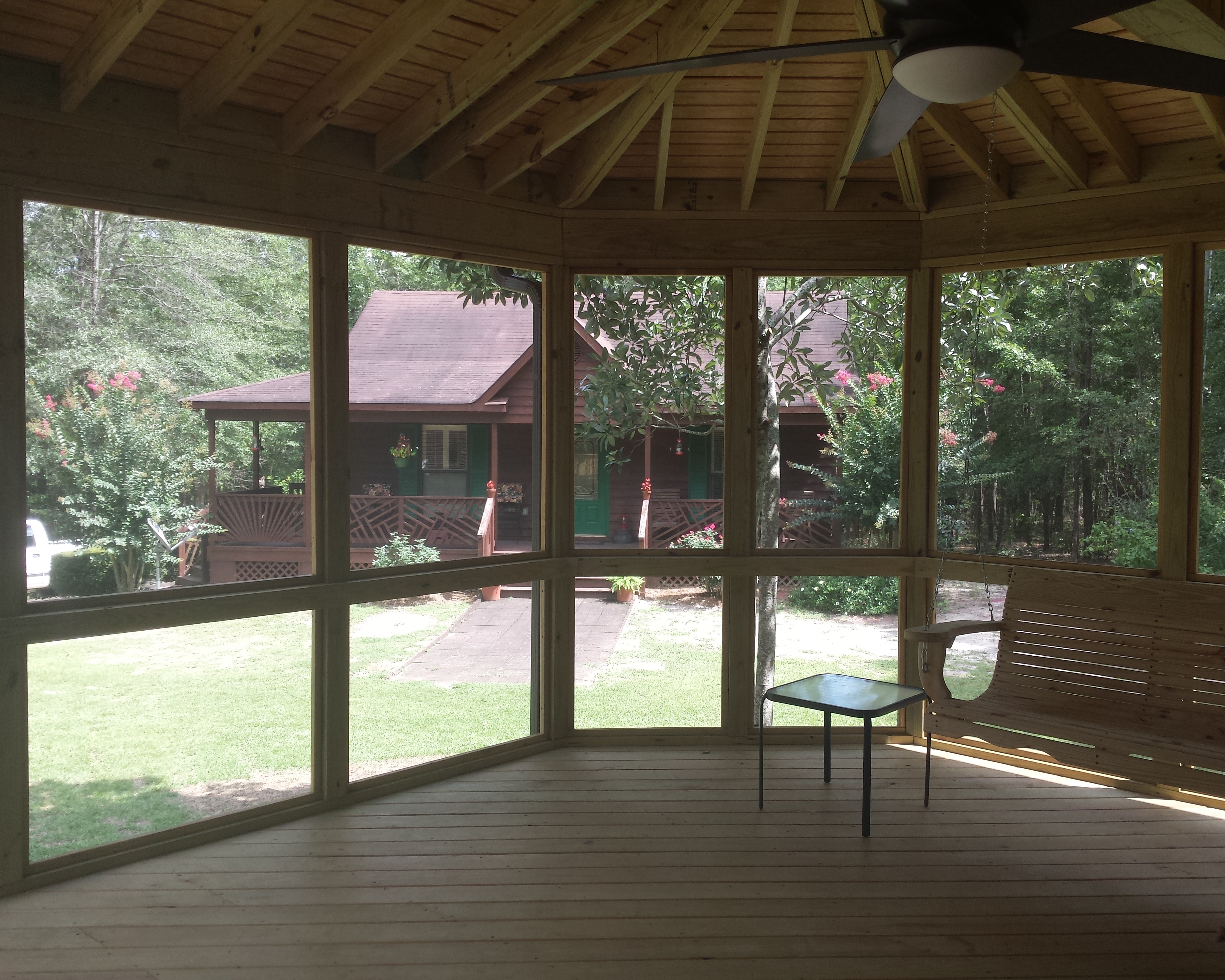 Archadeck of Central Georgia began the work by removing their hot tub, redecking the deck surface with pressure-treated wood, removing one set of stairs and reconfiguring the other set. We added new Chippendale railing panels to the deck railing.
Adding the screened porch was a challenge because a bay-shaped floor requires a bay-shaped ceiling and roof. We designed a hip roof to tie into the existing roof. Looking at this photo of the rafters, you can see what an interesting time we had with it. We even had to customize brackets to accommodate this roof design. We used a king post in the middle with a double LVL (laminated veneer lumber) beam to support.
To complete the screened porch, we added bronze screen inserts and screen door. Now the homeowners have an open, 180-degree view of the outdoors from their new porch in a lush, restful setting. Of course, we can't take credit for the setting!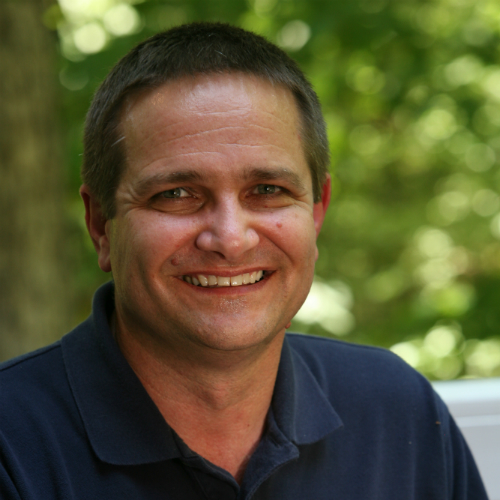 If you have a redecking project in the Macon or Warner Robins area, or want to convert a deck into a screened or covered porch, contact Archadeck of Central Georgia to talk about your options. If you've met with us in the past but were undecided or not yet ready to proceed, please don't hesitate to call us again. You can reach us by phone at (478) 745 – 2000 or via email at centralgeorgia@archadeck.net.