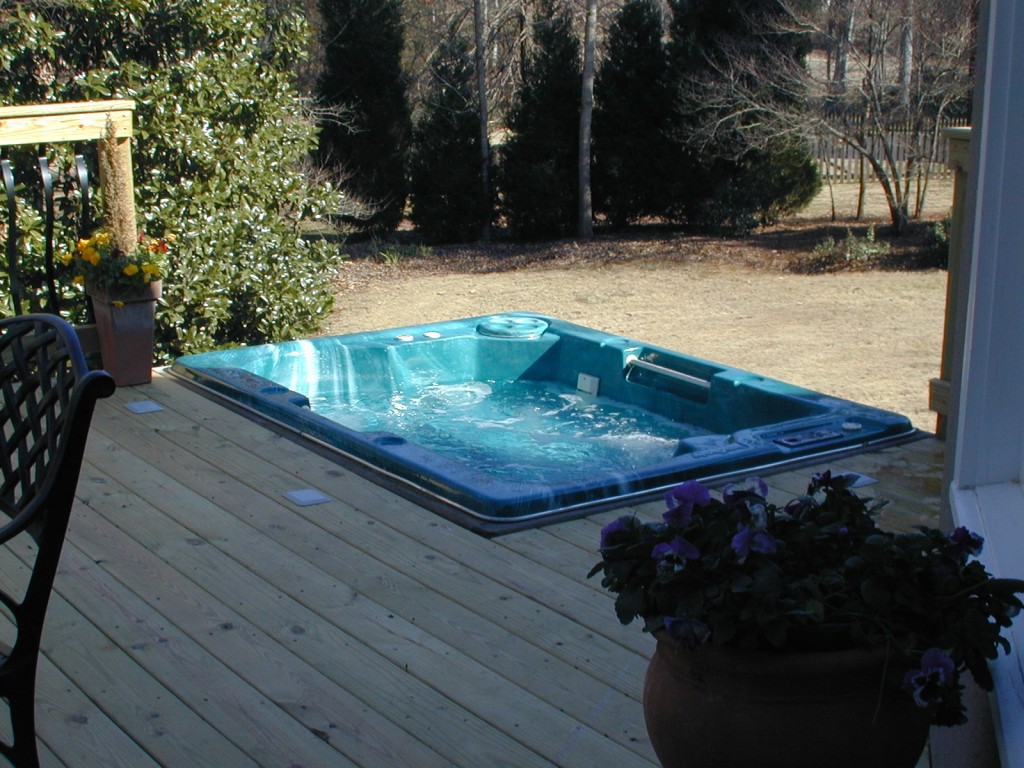 It is always good to hear from past customers especially when they are adding on to their project. One of our "in progress" projects we are working on is for a customer we built a beautiful deck for a few years back. They called us to add a portion to his existing deck in order to accommodate a hot tub. Hot tub decks are the ultimate spot for relaxation and comfort.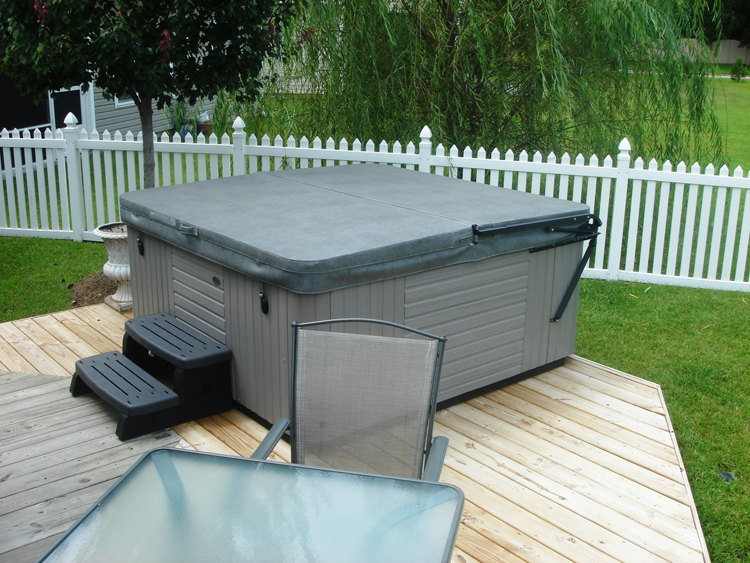 This customer needed additional space built onto their existing deck for their new hot tub. Adding a hot tub to an existing deck is not as easy as it seems. Hot tubs can hold in excess of 4,000 pounds of water. Water weighs approximately 8.35 pounds per gallon and an average hot tub can hold 600-700 gallons of water. When you add-on the weight associated with using a hot tub that can push the weight up to over 5,000 pounds depending on the number of people your hot tub can accommodate. Adding a hot tub to your deck requires substantial structural reinforcement underneath in order to safely operate the spa and keep your deck structurally sound. We always build the foundation and platform to bear the weight of the hot tub. We also always build the area to easily take on an 8′ x 8′ spa; this way if you change the hot tub out in the future the platform will still work.
In this particular project the deck's location and the home's low to grade design gave us no other option than to place the hot tub on the top of the deck. We often build hot tub decks with the hot tub sunken which not only delivers a dramatic look, it is also recommended for homeowners using their spa for therapeutic reasons because it is easier to enter and exit the hot tub when it is sunken. Whether you choose to have the hot tub sunken or at bench height both will help address the individual functional issue of your space.
We often use bench height hot tub installations. When we do this we often build a bench directly next to the hot tub so the homeowner can simply swing over the bench and slide into the hot tub easily. We can also add the bench to the edge of the deck so the control panel is easily accessible when the hot tub needs maintenance. One dilemma with under deck installation is the difficulty in getting to the control panel and often times we construct a trap door to take care of this obstacle.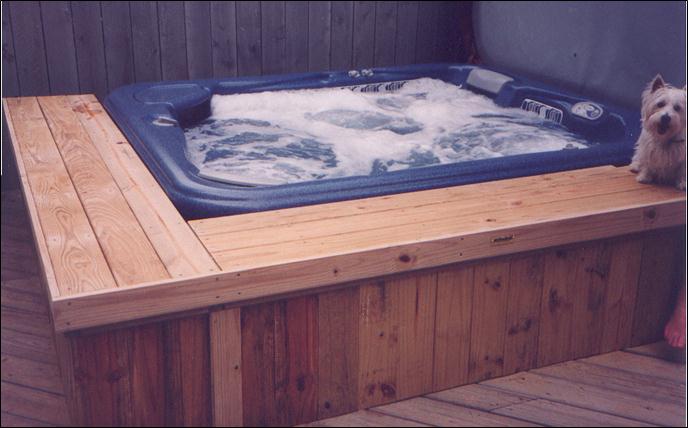 When our customers ask if they should purchase their hot tub before they have the deck built, it is not a prerequisite. Our main concern is that we are aware of the shape of the hot tub you are intending to purchase, and we can begin building to suit that shape. Another heavily requested item for hot tub decks is the addition of a pergola over the hot tub. Pergolas look great when paired with hot tubs and offer added privacy and shade to the homeowners; a winning combination indeed.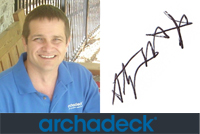 If you are considering the addition of a hot tub to your deck, whether you intend to build a new deck or add a space large enough to place a hot tub, we can help. Our unique deck designs and expert craftsmanship will have you soaking up in style and safety. Contact Archadeck of Central Georgia today.
Call for a free consultation:
(478) 745 – 2000
Email: centralgeorgia@archadeck.net
See more stylish hot tub and pool decks by visiting our decks photo galleries located on our website.