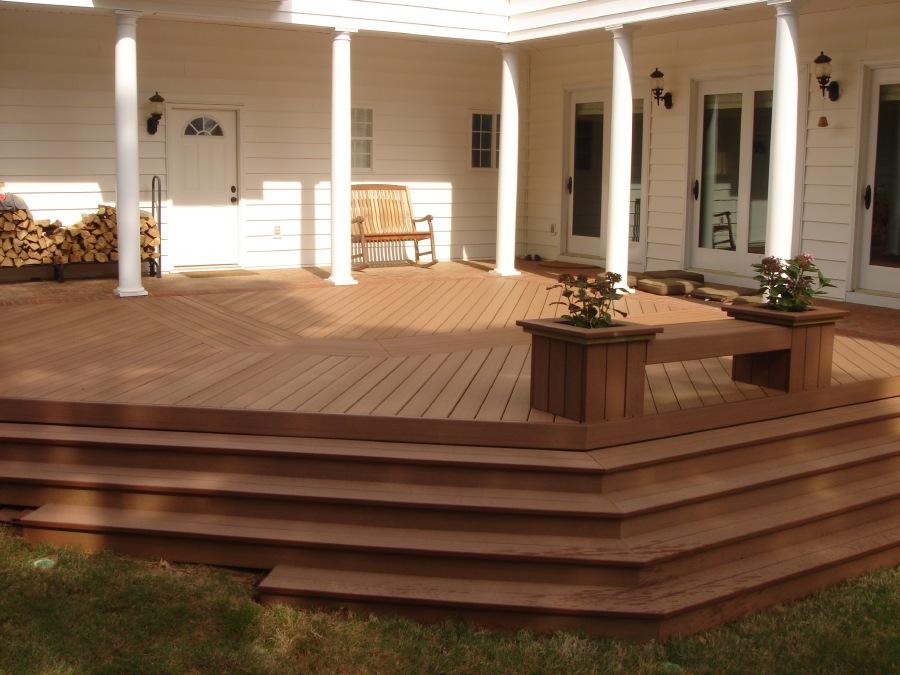 You may have heard of "the Archadeck difference". But what do these 3 words mean?
Archadeck is the 8th largest outdoor living company in the US, Canada and Japan. As a proud part of Archadeck I get the benefit of working with a large company with a headquarters engineering team that stays on top of engineering, architecture, building codes, new materials, and changes in the industry. With having superior warranties and work ethic, Archadeck offers a superb building process. Archadeck owners have the confidence of knowing we are backed by a corporate leader and get to offer the same customer service as that of a small, home town company. We run the kind of company where we get to know our clients on a level where we can give them a truly custom job.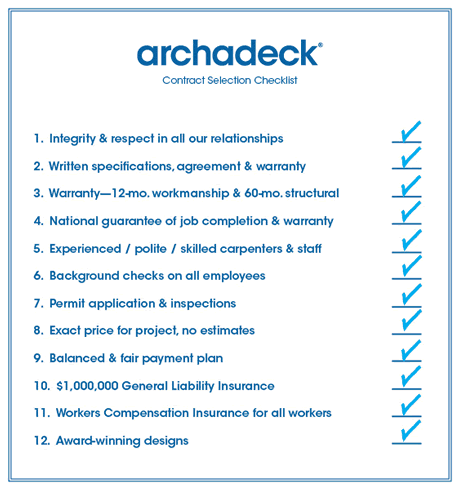 As a whole, the construction industry often does not have a good reputation. More than half the home-remodeling shows you see flipping through the channels are talking about a contractor that did something wrong, or ways to avoid repairs down the road. It is a constant repeat of the "don't let this happen to you" theme. Archadeck of Central Georgia is indeed different. All our drawings are reviewed carefully by corporate headquarters. All of the lumber requirements, plans, sizes of joists, footings, posts and even the number of screws are reviewed carefully by our engineering department. No stone is left un-turned in providing the customer with the highest level of quality and materials on each project.
At Archadeck of Central GA, we are the company that provides you with a structure or outdoor living space filled with craftsmanship and quality. We want lifetime customers. Our customers have moved and have called us to build outdoor living spaces at their new homes.
When you contact Archadeck of Central GA you get real people, not a computerized robot. We meet with you, one-on-one and go over your individual needs and wants carefully before we compose a specification sheet or drawing. Most companies send out a sales guy looking for commission. We aren't that company, we are seasoned, caring builders who take pride in every project we do.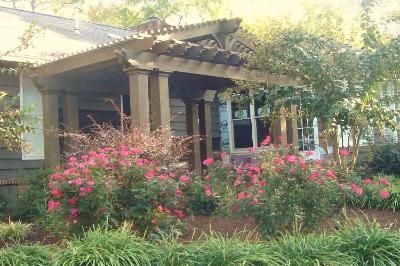 I think it was Marcus Aurelius, the wise roman solider who said" A man's worth is no greater than his ambitions." With that being said, my goal is to improve the quality of people's lives by creating living spaces worthy of truly living in their backyards. There is nothing greater than being in the company of the ones you love and having an outdoor space that provides a functional comfortable place for that to happen, this is my ambition.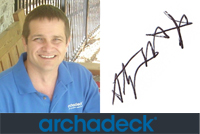 Contact Archadeck of Central Georgia to learn what makes the Archadeck difference a true difference indeed; a difference you can see, feel and trust.
Call for a free consultation:(478) 745 – 2000
centralgeorgia@archadeck.net