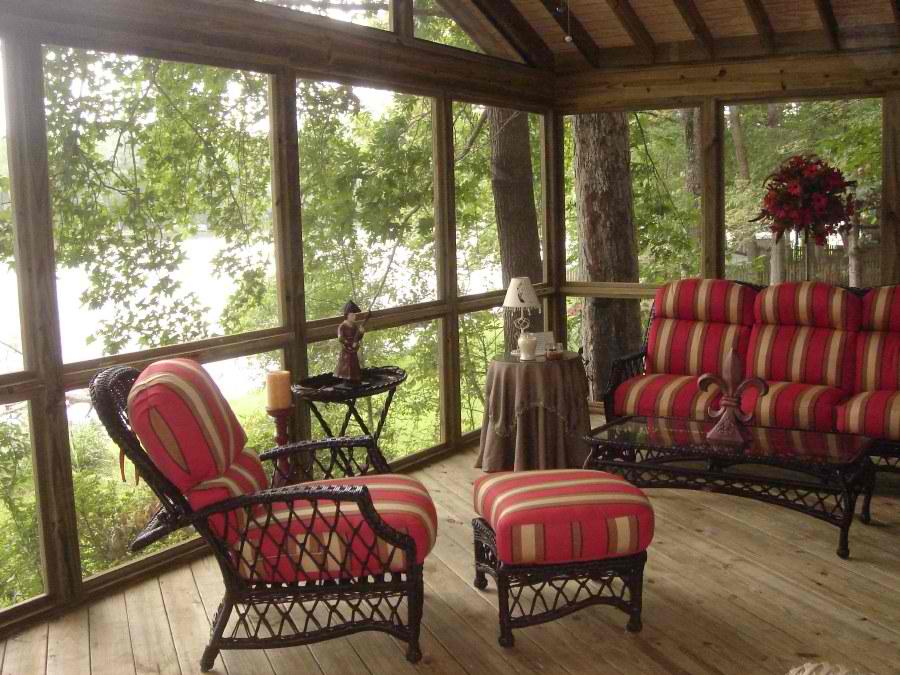 It is not often that a home impacts as many members of a given family and their friends as this one on Lake Oconee does. This family not only uses their lake home as a family retreat but also opens it up to their children's college friends to access throughout the year. It is no wonder this family wanted a very large lakefront screened porch that spans the entire width of the back of this lake home. The screened porch we constructed doubles as a seating and eating area and in general is a great place to  just hang out. The floors of this porch can often be found littered with sleeping bags as happy college kids abound the perimeter getting a much-needed rest from school.
When we began the project the home already had a lake house deck to take in the views of serene Lake Oconee, but the family said the deck was too hot and "buggy". The family wanted a large screened porch so they could cool off,  and still enjoy the views of the lake without the bugs. We designed this spacious 14′ x 30'+ porch with just that in mind.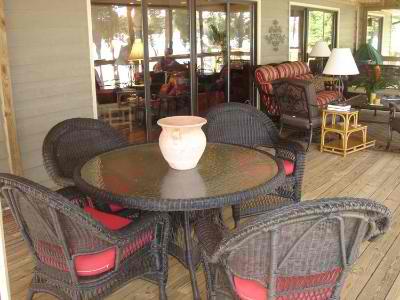 To accommodate the span for structural strength and to add character to the appeal of the lake house we used a metal standing seamed roof. On the interior of the screened porch we continued the use of rustic materials by using Pressure Treated wood throughout the room. The materials compliment the lake view perfectly.
Archadeck of Central Georgia also added a deck off the guest bedroom with stairs on the other end that spill into the yard. Within the screened porch we installed multiple ceiling fans to keep the family and hardworking collegians cool. This family's kids attend college in Milledgeville and meet at the lake house with their friends and family often even choosing this lake house as their ultimate destination on Spring break over the sandy beaches of some far away place. The finished porch pays homage to the lively amount of loved ones that will have the opportunity to enjoy the structure. Now when the guests arrive they go straight to the porch. This porch has increased the size, and enjoyment, of the whole house.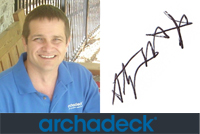 If you are looking for an outdoor structure that can extend your outdoor and indoor living enjoyment, contact Archadeck of Central Georgia to learn more about our multi-functional designs. Call now for a free consultation today (478) 745 – 2000 centralgeorgia@archadeck.net