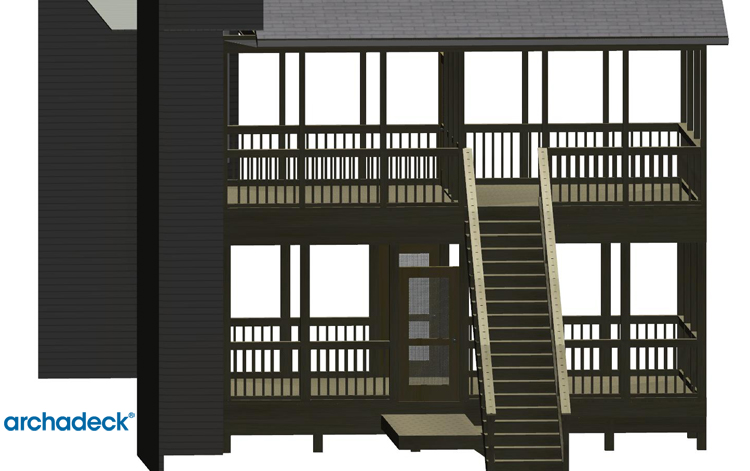 If there is any point in the year where a homeowner can reap the most benefit from building their outdoor structure, it is now. Choosing to go ahead in the fall or winter with the outdoor living project you've been dreaming of ensures you can enjoy it on those "Indian Summer Days" during the cooler months as well as the very minute that spring begins. Whether early or late, your outdoor room will not only be enjoyable during the winter but it will also be ready to enjoy the Spring whenever it arrives.
A heaping helping of value
Avoiding any price increases in the new calendar year is an important consideration when thinking about the timing of your project. Labor prices are really low in this economy and are only predicted to go up as the economy improves. The same is true of raw materials that are used in building such as wood, concrete and even sand. Typically the market experiences an increase in the price of materials in the spring. This increase is driven up by the simple theory of supply and demand at the lumber yard. A good example of this is evident with the use of pressure treated lumber. The majority of outdoor living structures are built using pressure treated lumber and it is kept in inventory at the lumber yards only enough to meet demand. Lumber prices fluctuate and the price of pressure treated wood  products won't go down because they simply don't make as much.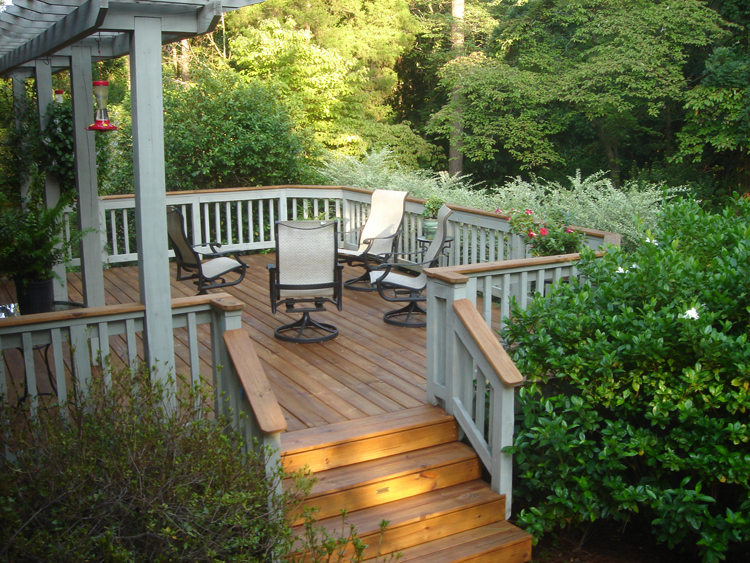 Crews that work in the cooler months are often more productive as well. The blistering temperatures of the Central Georgia summers can be dangerous and require more hydration breaks for carpenters and contractors. If you ask a carpenter which season he or she prefers to build in, they will always tell you the winter simply because of the milder temperatures and lack of humidity. There are no restrictions in our area from working in the cold because it never really gets too cold here in Georgia.
Another plus to fall and winter construction is it causes less trauma to your turf and landscape. It is actually better for your yard to build during the cooler months. This is in part due to turf grass and plant dormancy that naturally occurs in the winter. Although we take a lot of precautions to not cause damage to the yard while digging footings, delivery and foot traffic, a certain amount of damage is inevitable. Having the luxury of time to let your landscape heal over the winter will help it bounce back in the spring good as new.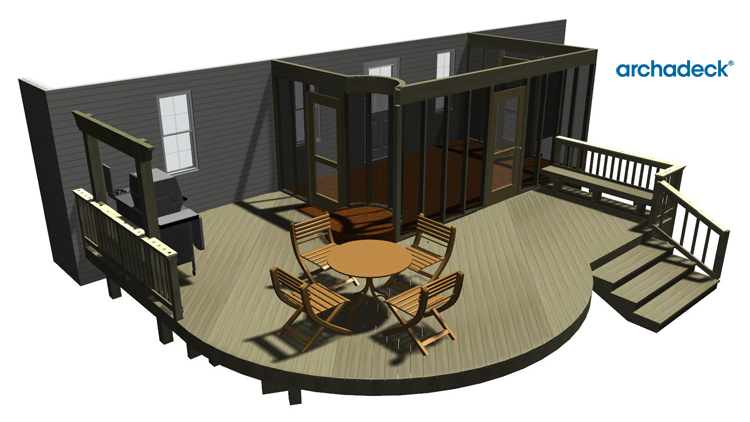 Out of all the projects Archadeck of Central Georgia has built over the years not one single customer has ever said "I wish I had waited to build my outdoor structure". A recent study conducted by Harvard Business School indicates the median waiting period of a homeowner thinking about building and actually getting started on a project is generally two years. The study also indicates that there is no advantage to waiting for two years to break ground on your project. The factor to remember is that a professionally built outdoor space adds value to your home. It is not like a car which depreciates significantly the minute you drive it off the lot. Outdoor living projects are an honest and tangible investment to your home which is like moving money from the bank to your backyard. And how often do you get to enjoy that money in the bank. Would you not rather be enjoying the sunset with your spouse while sitting on your new Archadeck outdoor living room. You can put your money back in the bank after you sell the house.
If uncertainty about how long you are planning on staying in your home is holding you back, don't let that factor enter into your decision. If you are going to be in your house for at least two years, you will reap the return on your investment. This means that you will get your money back out of your investment and get the luxury of enjoying the space while you are still in your home. It is a win/win situation.
Now lets say your current deck or porch is in disrepair. Are you going to be able to sell your house without addressing the issue or discounting the price of your home? Why not upgrade or repair now and enjoy the space until you sell?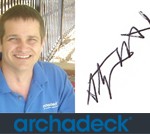 If you are ready to ensure your outdoor space is ready right on time for the outdoor living season, contact Archadeck of Central Georgia today. You will be glad you did. Call us for a free consultation (478) 745 – 2000
centralgeorgia@archadeck.net
Don't forget an outdoor structure also makes the perfect way to make that special someone's holiday dreams come true. A gift that keeps giving year after year! Check out our outdoor fireplace and fire pit gallery, or our screened porch gallery located on our website for inspiration.