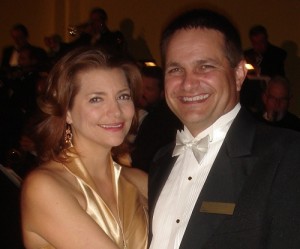 As I take a moment to reflect upon the past year, it is filled with blessings. I am fortunate to say my family is healthy, happy and doing great. My better half, Katherine, is doing well personally and in her personal organization business, myfriendkatherine.com. Katherine is in her 17th year and was specializing in professional organizing before it was the "cool" thing to do. She provides home organization, book keeping, office organization and speaks to professional groups about organizing, planning , and motivation.
Our oldest, Kate, is at Tattnall Academy and she plays on the Varsity Tennis Team. She played her first USTA tournament this year and won the consolidation bracket!"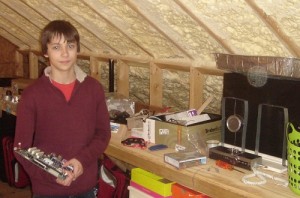 Our younger children, Keely and Tate, are in the gifted program at Howard.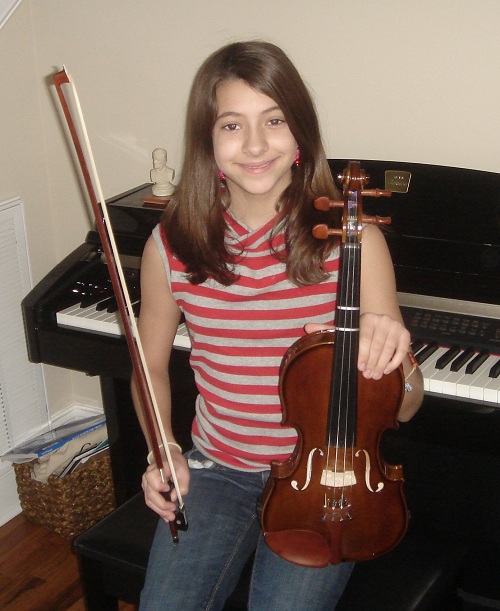 Keely is playing violin and piano and performing in concerts while Tate is into everything that involves electronics. Among building electronic devices, for Christmas he asked for wires, brackets, transistors and soldering units. I even went as far as to build him a lab in the walk-in attic to further his interest in electronics. I am thankful to have three wonderful children that are devoted to their aspirations and hobbies.
My crew here at Archadeck of Central Georgia consists of the same two lead guys I have had since 2001, Mike and Jay. Zeek, Jay's son, has been working with us since the tool belt he wore was bigger than he was! Zeek is now old enough to run his own crew and we are hoping when the economy turns he will have the opportunity to run his own separate crew. I am really thankful to have all of these guys.. They are honest, hardworking, trustworthy, and are great to work with. Having this kind of camaraderie makes the business run like a well-oiled machine.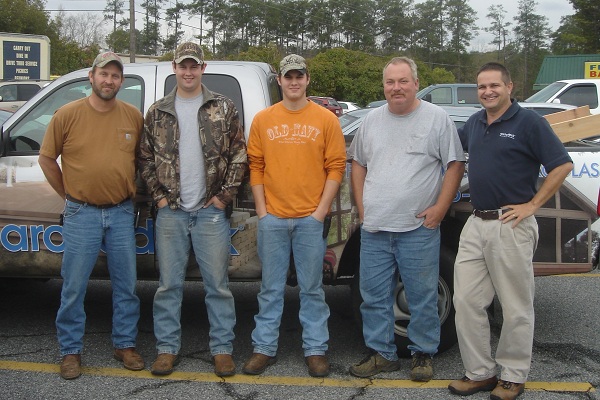 With Archadeck of Central GA, we are holding our own in this difficult economy and the future continues to look bright. We keep looking into other outdoor living spaces opportunities in an effort to provide our clients more choices such as hardscapes which have been doing great the past few years. We anticipate that when the economy turns we will be inundated with work. We have seen a lot of projects within homeowners' backyards that have been put on hold, a number of which are safety issues that are going to have to be addressed. This year in particular I have inspected many decks that are not safe. These have been a result of safety issues that should've been addressed 2-3 years prior. We foresee an explosive workload when the economy turns around because people (such as the unsafe deck owners) know they need to put money into their home, but have been holding off until things begin to look better in the economy.

In addition to my many blessings and prosperity in my personal and business life, I have to mention my continued involvement with Goodwill industries and Polly's Hospitality institute. I am on my 5th year as Secretary on the Board of Directors for Goodwill Industries of Middle Georgia and the CSRA. I am in my 3rd year serving as Chairperson on the Education Committee for Helms College, which is the first accredited college of Goodwill. I am also in my 6th year as serving for the Chairperson for the Tuition Assistance Committee for Polly's Hospitality Institute, which is the culinary program of Helms College which trains chefs and is accredited through the American Culinary Federation. These organizations are dedicated to enriching the lives of those whom otherwise would not have the means. Goodwill believes in a "hand up" approach rather than a "hand out", I am proud to be involved so closely with the many facets of this evolving organization which holds a special place in my heart.
From our family to yours, I would like to wish you a Merry Christmas and a happy and healthy New Year!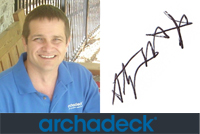 Contact Archadeck of Central Georgia to learn more about adding an outdoor structure that will help you enrich the special moments spent with the ones you hold dear. (478) 745 – 2000 centralgeorgia@archadeck.net.