As an outdoor structure builder I meet with homeowners that are searching for outdoor spaces to fit their individual needs. These needs may encompass adding more space to a patio for dining, or making changes to their existing space to accommodate lifestyle and health changes. Many times I meet homeowners that have more specific needs, such as mobility challenges. My goal is to create the solution that provides the best for each individual customer. Many builders look at projects that involve accommodating mobility challenges as architectural or technical challenges. Archadeck of Central Georgia looks at finding solutions from a caring point of view in order make the form fit the function instead of the other way around.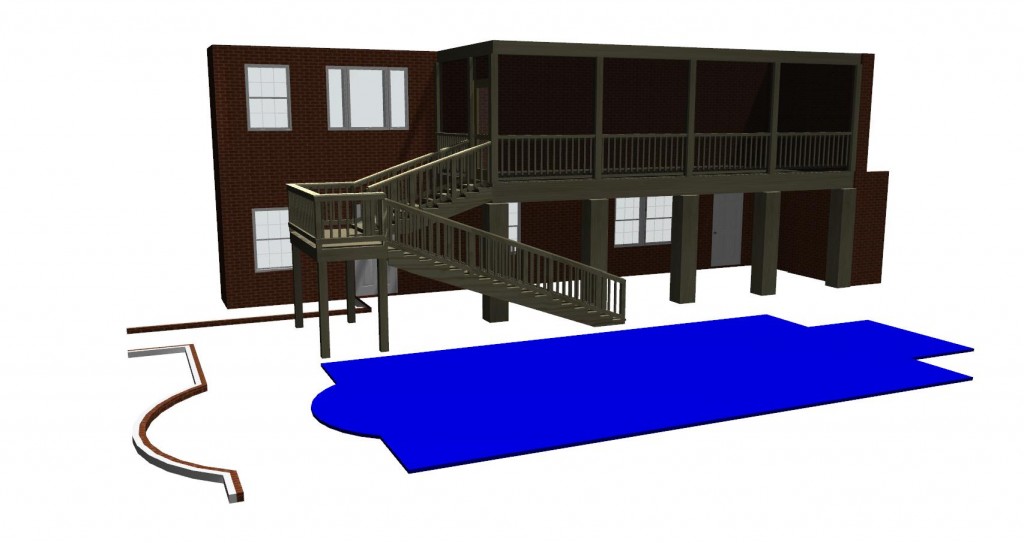 This particular project in Macon, GA initially began as a ramp construction. The codes regarding ramp construction are very strict when it comes to the required length and elevation changes. After discussing the options with the homeowner we came up with a plan that was a nicer alternative to a ramp. A gentle set of stairs that gently ascend and descend turned out to be the perfect option for this homeowner. We were able to achieve the three key aspects that were crucial to this project. The design functions just as it needs to, looks the way the homeowners want it to and is in the right price range.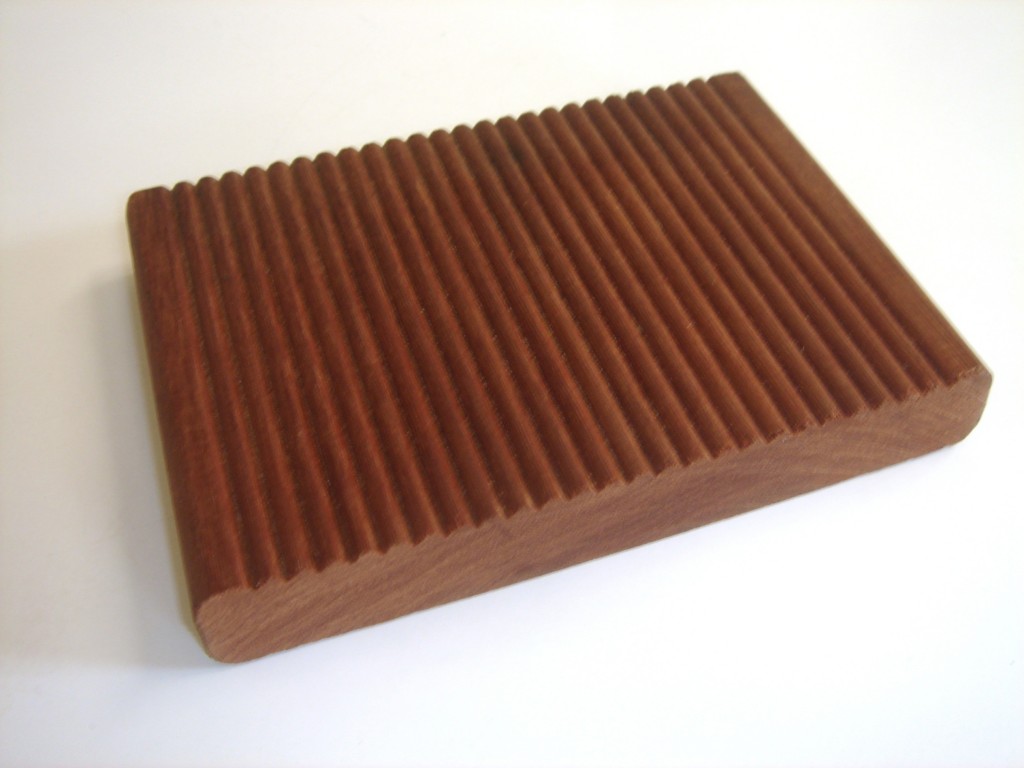 When you are building with the specific needs of mobility challenges in mind, often times functional doesn't mean it will look the part or be affordable. We were able to do use stairs with a shallower rise, longer tread and wider pass to take care of this homeowner's needs. Seven to 7-1/2 inches is the standard vertical distance on the rise of most stairs. We were able to move that down to 4 inches to make the step easier for a homeowner to travel. By adding an additional board for the tread area of the stair you can increase the depth of the area from a traditional tread length of 10 inches up to 15.5 inches to add a roomier and safer tread. Our standard 4 foot wide stairs allow for easy traffic flow and are also a great benefit for mobility. With a nice 4 foot stair if you stumble you can still easily reach both sides of the rail. We can also add a grab rail on the railing that is specifically designed to steady you. This inclusion is required by code on commercial projects, but not on residential projects in our area.
Another added safeguard to our stair design is the area where the landing begins. This is typically 4 feet which allows space at the top of the stairs to be able to open and close the door. In many projects this is not always possible, but in special circumstances it can make a huge impact on the design. If a smaller landing presents issues, we can sometimes reverse the door swing to swing in rather than out to compensate for the lack of space available at the landing area.
When keeping mobility in mind, we always use decking which meets or exceeds the code for slip resistance. Some materials work better than others when choosing a stair that will aid in mobility. For this project we chose Abaco hardwood decking which is grooved on one side for less slippage and better traction. Abaco is a beautiful tropical hardwood decking that resists splintering, twisting and cracking. It is not only readily used for added traction is also a natural hardwood that requires less maintenance than standard pressure treated pine.
Our caring and personalized solutions to the homeowner's needs are one of the things that makes Archadeck of Central GA unique. These Macon, GA homeowners are looking forward to their completed stairs and the way in which they will add greater freedom to their outdoor lifestyle and safety as well.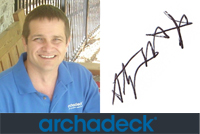 If you or someone in your family is facing special circumstances or mobility issues we can help. Archadeck of Central Georgia can design an outdoor space with their special needs in mind that will enable continued outdoor enjoyment for everyone in the family. Contact for a free consultation (478) 745 – 2000
centralgeorgia@archadeck.net
To see more examples of outdoor spaces that utilize specific needs and function visit our Wooden deck gallery and composite and vinyl deck gallery located on our website, many of our designs use slip resistant decking that can aid in improving traction and safety in your outdoor space.