At Archadeck of Central GA, we build with an array of low-maintenance building materials. In decking, these include decking boards by Trex, Fiberon and TimberTech. If you are thinking about adding a composite or synthetic (low maintenance) deck to your home, it's wise to contract with a professional deck builder that's experienced in working with these materials. There are a couple key reasons why you want a contractor who has specific experience working with these materials.
Mistakes can be very costly
Composite and synthetic decking boards cost 3-4 times as much as pressure-treated wood decking boards. You essentially can't afford a mistake. This could quickly run into a $1,000 mistake or more.
Experienced contractors are familiar with ways to work with costly materials in a way that mitigates any unnecessary expense. For example, our design recommendation takes into account the standard length of the boards and ensuring that a non-standard configuration doesn't leave enough waste to make the materials much more expensive than they need to be.
Composite decking expands and contracts differently than does pressure-treated wood. For example, depending on the board, composite decking can expand up to 1/4″ lengthwise and compensation is necessary for this fact. In the event that the design calls for decks abutting each other, this consideration requires accommodation for the 1/2″ expansion.
Preserve your warranty
Red tape. The fear when consulting any warranty paperwork is whether we've done something that may make the warranty void. With composite decking, this is certainly the case. For example, because of the weight of composite decking, the deck joists must be set at 12″ on center. A configuration for a wood deck does not require joists to be that close. While there is a cost in adding more joists, this cost is nothing compared to the expense if your decking had problems and the required substructure, for warranty consideration, was not met.
If you're thinking about adding a composite deck to your Macon and Warner Robins area Central GA home, give us a call for a free consultation. We look forward to your call!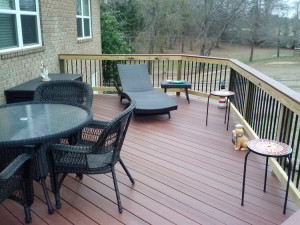 Take a look at a recent deck we built in Warner Robins. This deck uses TimberTech decking boards for the deck and also used for the rail caps. With composite decking, you have to order different boards for flooring, rail caps, and stairs. An experienced composite deck builder will know to order and use the correct materials. With this Warner Robins deck, we used diagonal decking for visual appeal. The contrasting black metal pickets add even more visual appeal. Although not seen in this picture, the deck includes a gate so the owners can decide whether to keep the dogs on or off the deck.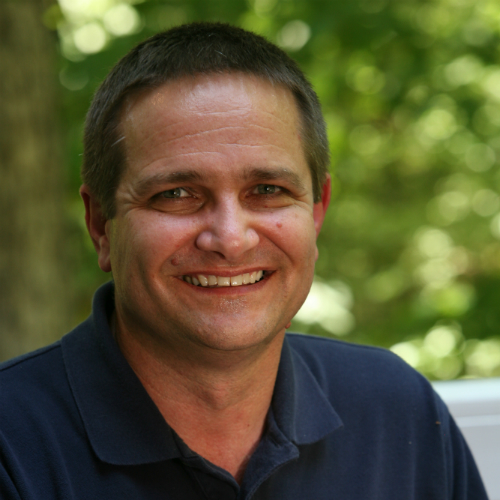 If you are considering adding a new outdoor living space to your Central GA area home, contact us for a free consultation.
Call: (478) 745 – 2000
Email: centralgeorgia@archadeck.net
Visit our website for more great design ideas and inspiration