I won't say that the relationship you have with your contractor before and during the building process for your new outdoor living space is more important than the end result, but it's darned close. It's critical that any builder you work with will listen and respond to your needs and your plans for how you want to use your Macon or Warner Robins deck or patio. They should also educate you about some design options and materials in a way that doesn't make you feel pressured to out-spend your budget.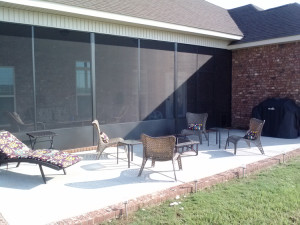 On a recent patio project, we worked with the owner of a new home to create a patio to complement her existing Kathleen screened porch. We discussed the possibility of using pavers but we also made sure to make sure she knew that she had other options. Cement is an affordable option and was perfect for this Kathleen patio.
Our customer had a short wish list of requirements for the space and this design met them all. She has a place to stretch out on her lawn chair. It's perfect for her portable fire pit and gas grill. There is ample room for several chairs and a table if she wants to eat outside with friends. And, several times a day, it gives her two active dogs a path in and out of the house, keeping them from wearing a trench in her grass.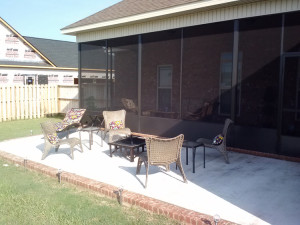 We also gave her a great construction experience. We took down two sections of fence to allow access for the cement truck using a path that minimized potential damage to her lawn. When the truck was gone, the fence went back up– good as new. Anyone who wasn't there that day would never know it had been moved. Archadeck made sure she knew when to expect our crew each day and our team cleaned up before leaving each night. We pride ourselves on disrupting our customers lives and homes as little as possible. We are also careful to be respectful of any surrounding neighbors.
We can't promise that every aspect of every job will go perfectly, but we will always do everything in our power to get it right the first time and to fix it fast if we don't. That includes each contact from our initial site visit to assess your property and discuss your project to the successful completion and walk through. Your satisfaction with both the project and the process are our top priority.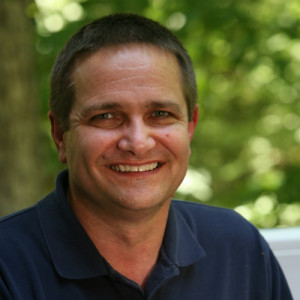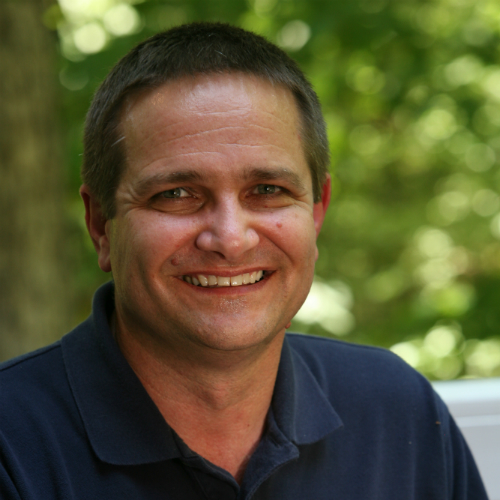 Archadeck of Central Georgia is proud to have been serving Macon and Warner Robins homeowners for more than a dozen years. If you choose to work with us, you will benefit from our extensive knowledge of local building trends and traditions, as well as our rock-solid relationships with other local tradesmen. Check out our reviews and reputation in the community. We are happy to provide you with references for any kind of job you are considering. Call: (478) 745 – 2000. Email: centralgeorgia@archadeck.net. Or visit our website for more great patio pictures in the Macon, Warner Robins and Central GA area.