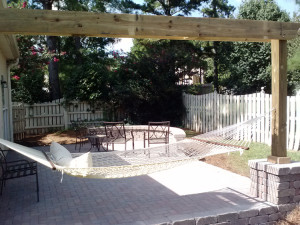 Youth has a lot of things going for it, but there are some downsides too, even within the narrow topic of home ownership and improvement.  We recently completed a paver patio in the Barrington Hall community.  The couple is pretty young and doesn't have any kids.  One of the great things about being in a position like this is that you can invite a bunch of friends over for a cookout at a moment's notice: "We're going to pick up some food to put on the grill.  Let's meet up at our place at 6:30."
Sounds great, right?  Of course early in your career you might not exactly own your dream home. But some aspects of your home can be just like that dream home you are striving toward. And eventually if you stay long enough you may turn your house into that dream home. This couple had a deck that was in pretty bad shape and had a pergola that provided minimal sun protection.  They wanted to renovate the space on a budget getting most of what they wanted without over investing for the neighborhood. During our meetings with them, we discussed what they need now, what their budget for the project was and what they think they might want down the road.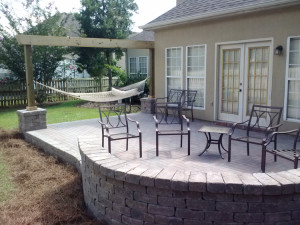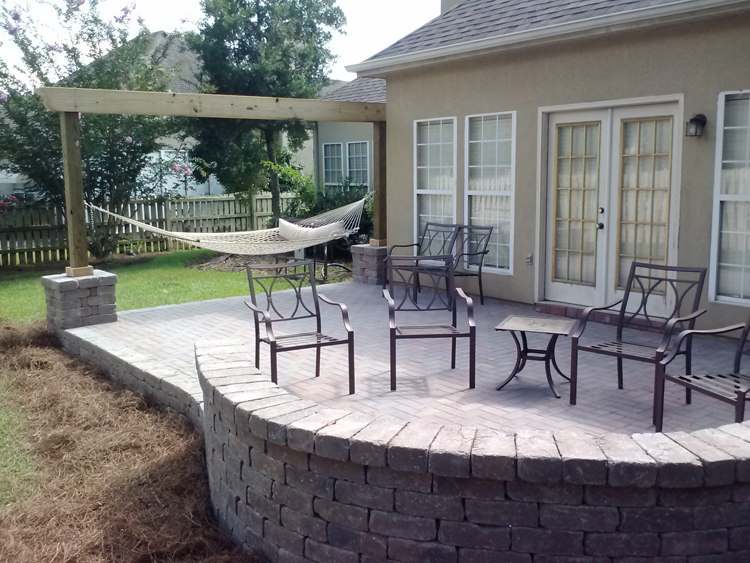 Rather than a new deck we recommended Belgard pavers to create a low maintenance, durable patio. In some instances a paver patio can be the same cost as a pressure treated deck and there is little maintenance with pavers. And when it's time to sell or when it's time to add on again the patio will look as nice as the day it was installed. The low seating wall gives the area some visual definition and there is always room for one more friend to drop by.  Out of chairs?  No problem!  On the opposite side of the patio we installed posts for a hammock—this was high on their wish list.
Another aspect of being young is that you never know when you might get a job opportunity in another city.  Rather than going "all in" on this project, our clients chose block styles–Holland Stone in Spice Blend and Weston Wall– that they can match later on if they want to extend the patio space.  They think they might want to add a barbecue bump out in the coming years, but don't know how long they will be in Macon.  Always work with a builder who asks you about your needs today and tomorrow.  These plans were designed with longevity and flexibility in mind.  The patio looks finished, but can be easily extended.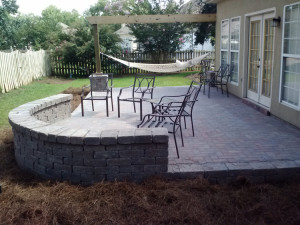 One thing you might notice from the pictures is that the yard is fenced.  We were able to pull down a section of the fence to bring in trucks to move the sand, rock, and the blocks.  When we left, we reinstalled the fence and the owners saved on labor because the crew didn't have to move all the materials by wheel barrow.  This is a small detail, but can have a big impact on the final cost. Someone unfamiliar with carpentry and paver installation would not recognize this cost saving opportunity. Only companies like Archadeck that work with all aspects of outdoor living construction and design have the resources to offer this kind of service. We are happy to share our professional experience to homeowners of all ages to make their project as easy and rewarding as possible.
If you are considering creating a great new outdoor living space for your Macon / Warner Robins area back yard, or if you want to give a fresh new look to your existing backyard space, give us a call for a free consultation. Together we will work to identify the best structures and materials to create the perfect outdoor living space just for you.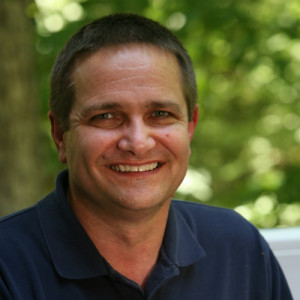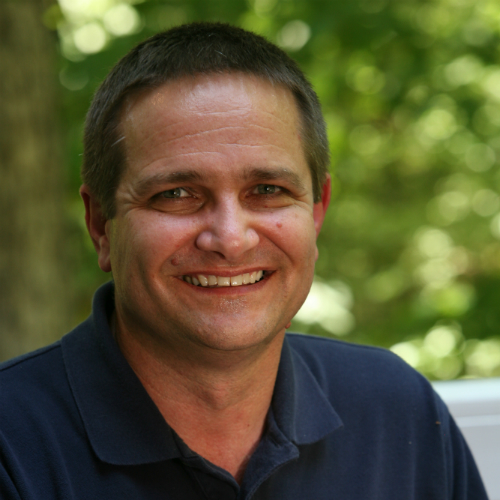 Stephen Denton
Owner, Archadeck of Central GA
Call: (478) 745 – 2000
Email: centralgeorgia@archadeck.net
Visit the patio and hardscape photo gallery on our website for more great design ideas and inspiration.