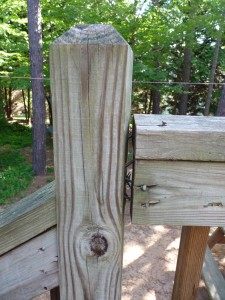 The cooler months provide the perfect opportunity to run a check on the safety and stability of your outdoor spaces. Since the late fall and winter are times when most of us are staying warm indoors, now is the perfect time to have a licensed professional perform a deck safety inspection. Making certain your deck is safe and in proper working order will mean you will be ready for the outdoor living season that will be here sooner than you think.
Within the last six years there were 179 nationwide reported deck failures that resulted in 33 deaths and 1,122 people being injured. These accidents are unfortunate because when it comes to deck safety, an ounce of prevention is worth a pound of cure. This is the reason we offer a free deck safety inspection. This program not only enables us to catch a problem before it worsens and puts the safety of your family at risk, it also provides peace of mind.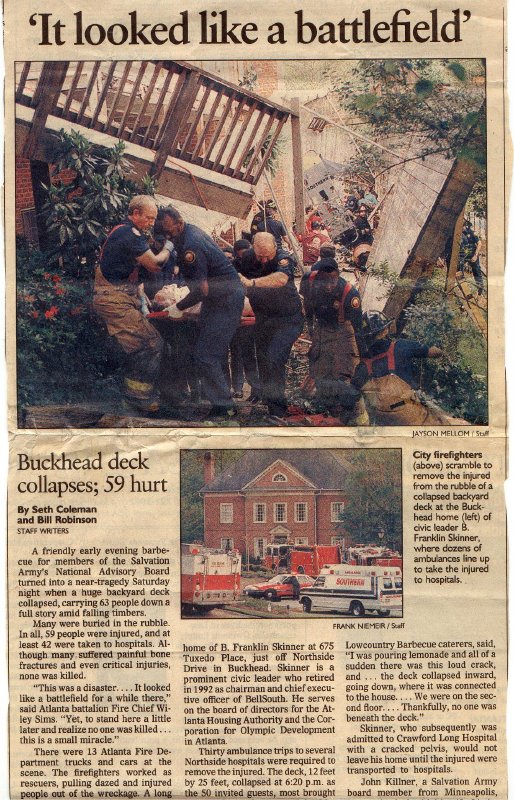 The North American Deck and Railing Association, (NADRA) urges homeowners to have their deck inspected by a licensed professional to ensure deck safety.  "According to NADRA  A professional inspection will examine every inch of your deck, provide information on your deck's capacity limits, identify any dangerous problem areas and give you a map of what to keep your eye on in the future. If your deck is older, this might include a regular deck inspection schedule." Some of the crucial areas a deck safety inspection should check for are ledger connections, posts and footings, post-to-beam connections, joists and joist connections, stairs, deck boards, handrail assemblies and guards and other miscellaneous aspects of your deck's construction. It is also important to inspect structural supports and connections, such as post sizes, fastener types and specific design aspects as well as any visible indications of corrosion or weakness. Any inconsistencies in these areas can cause an unsafe deck that could lead to an accident or in a worst case scenario, a deck collapse.
Archadeck of Central GA is dedicated to deck safety. Even if your deck doesn't look great that doesn't mean you're going to fall through the floor. If your deck is aged, or looking a little worse for wear, it is a good idea to have it checked. In many cases you may actually find that even if your deck is cosmetically lacking it can still be structurally sound. When we inspect it, we will inform you of what needs to be done in order to keep any problems from worsening and we can also make a list of anything that we find that needs to be fixed.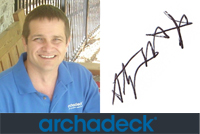 Contact Archadeck of Central Georgia today to schedule your free deck safety inspection and get the peace of mind in knowing your deck is safe and ready for the outdoor living season ahead. Call today (478) 745 – 2000
centralgeorgia@archadeck.net
If you do not currently have a deck and are thinking of adding one in advance of the outdoor living season, you can view some of our beautiful deck designs by visiting our composite and vinyl deck gallery, wooden deck gallery and Ipe deck gallery located on our website. All of our outdoor structures are built beyond quality and structural standards.