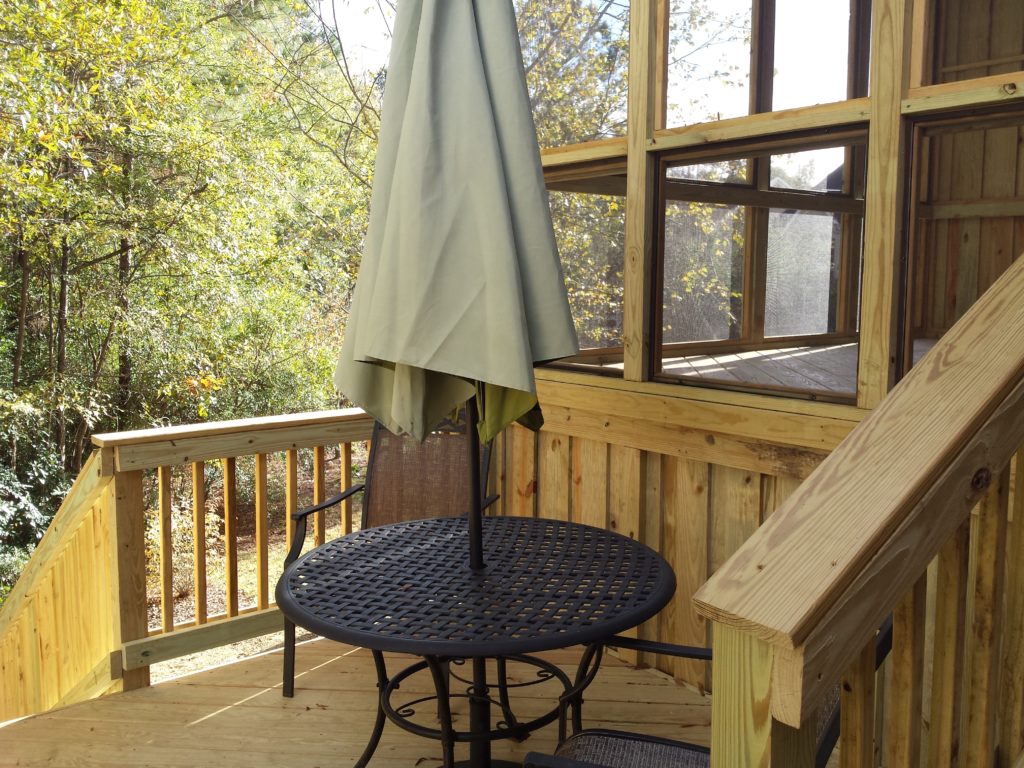 One of our most recent deck and screened porch combination projects demonstrates how Archadeck of Central Georgia is able to perfect our outdoor living space designs despite obstacles.
This project is located in the upscale townhome community of Wellington. One of the obstacles when designing an outdoor living space for a townhome is the number of restrictive covenants often associated with these type of properties.  This project required that all the covenants be strictly abided by which included the materials used in the design match those of the existing home.

When we consulted on this project, the property already had an existing pressure treated deck. The homeowner's wish was to upgrade their existing deck to a screened porch and still retain a deck space for increased outdoor living options.  The main obstacle to address was their desire to retain a clear view of their beautiful backyard while still having privacy, especially since their existing deck design gave them a clear view of the surrounding neighbors.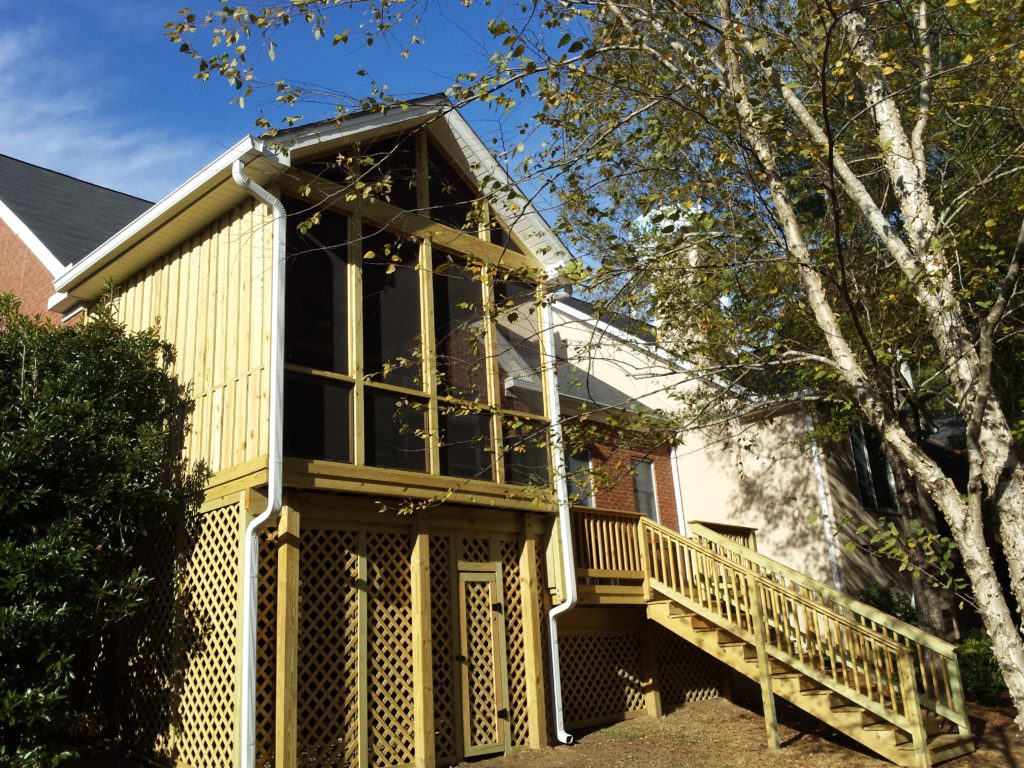 With all the prerequisites in hand, Archadeck of Central Georgia got to work on perfecting the space the homeowner's had in mind.  We were able to retain the beautiful views into the backyard and still secure privacy through the installation of a vertical lap privacy screen.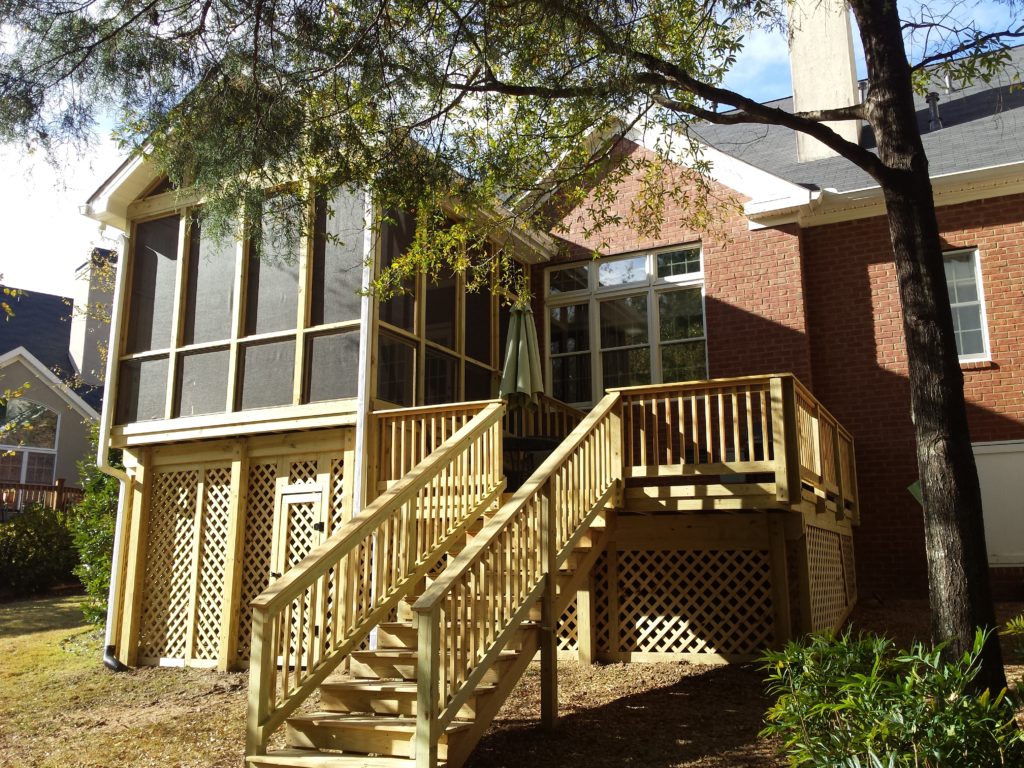 You will notice that the new screened porch is almost a perfect square design and is longer, taller and deeper, than most traditional screened porches. The reason for this innovative design is two-fold; one was to keep the eaves from coinciding with the transom window located on the back of the home and the depth of the porch helps facilitate more room within the porch while staying in accordance with the restrictive covenants.
The new deck was built using pressure treated pine on the old deck frame which only needed minimal reinforcement through the addition of a few beams. The new stair direction enhances the open feel of the space and lattice skirting retains the traditional feel of the property. There is even a nifty storage area under the new screened porch perfect for storing garden tools and equipment.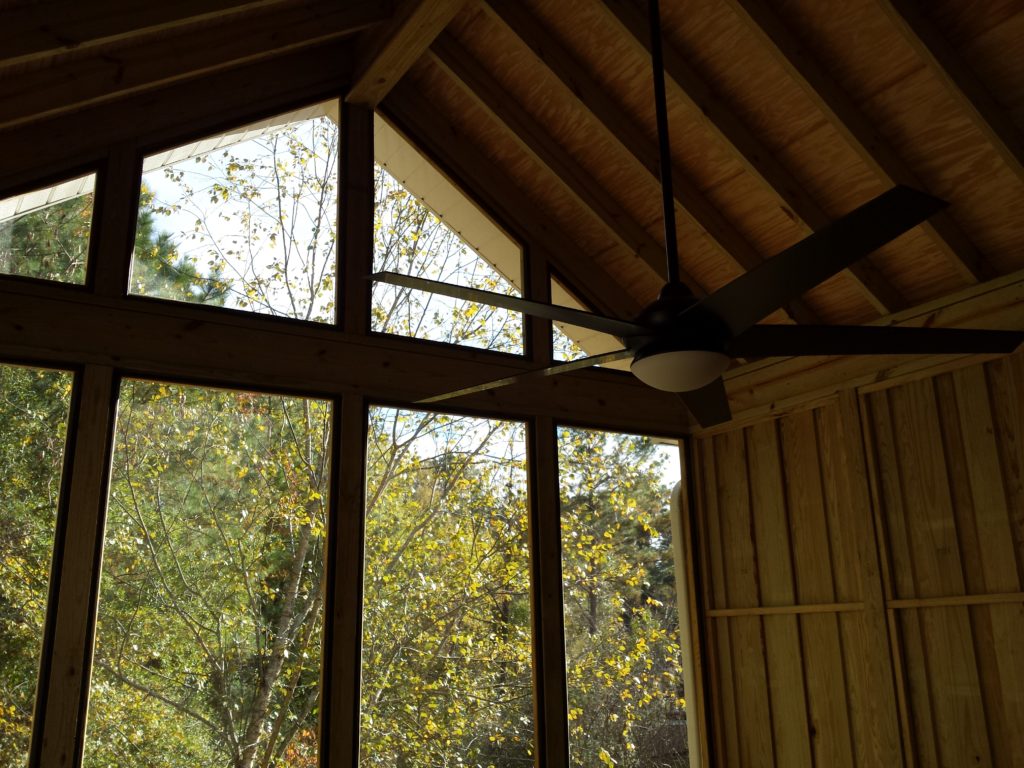 The interior of the screened porch features an open gable end and open rafter ceiling. We also installed electrical outlets and a ceiling fan to help keep the space cool during the summer months.
The homeowners are elated with their new porch and deck duo! They are thrilled with the open feel of the space that allows unencumbered views while retaining their backyard privacy — truly the best of both worlds!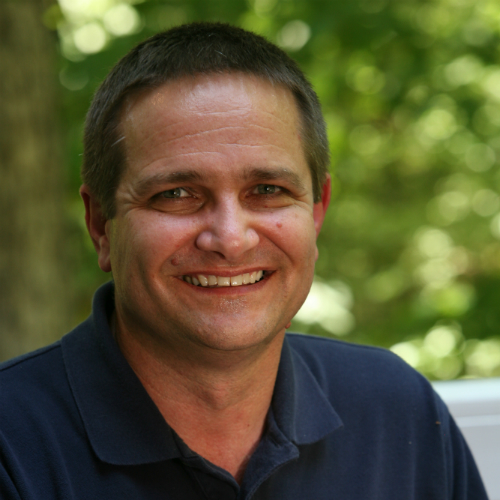 Let Archadeck of Central Georgia perfect a screened porch and deck combo for your Macon or Warner Robins area home that will bring your outdoor living potential full circle.  Contact us today at (478) 745 – 2000 or via email at centralgeorgia@archadeck.net.