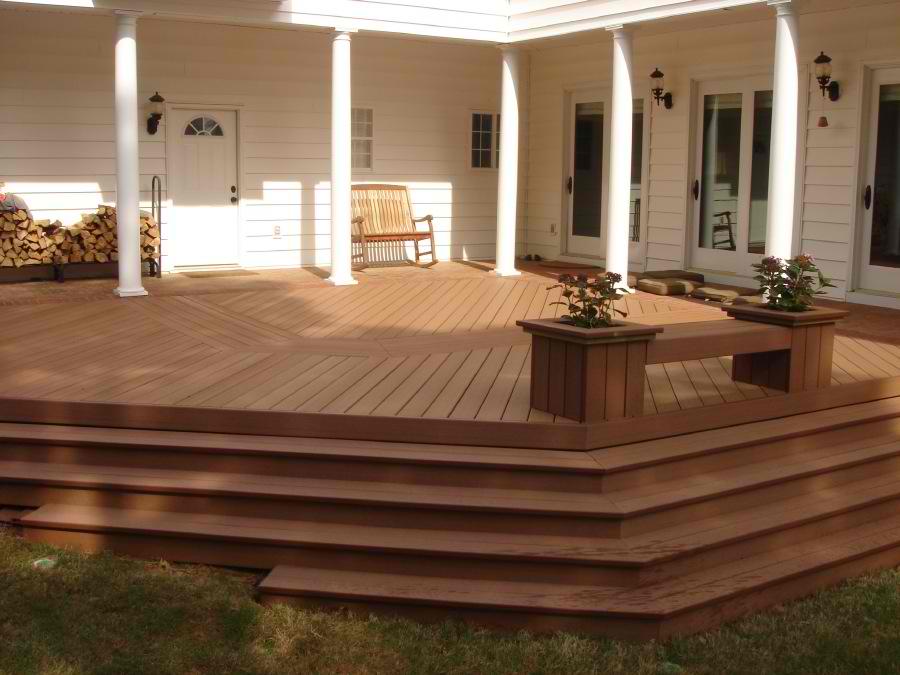 Among the many options available when choosing the materials for your new deck or re-deck, synthetic decking is often one of the top choices. Within synthetic decking, there are quite a range of choices and all are not the same. Synthetic decking comes in many colors, finishes, dimensional designs and brands. Synthetic decking includes composite decking, solid PVC and capstock  decking, each one of which has certain similarities as well as differences. We have outlined each of  of the three below.
Composite decking
Your traditional wood/plastic composite material, such as TimberTech, Trex ,  and Fiberon composites, have a combination of  wood fiber and resin. This pairing of wood and plastic sets the stage for durability that wood  has never been able to provide. TimberTech's Reliaboard for example, resists splintering and rotting and never requires staining or painting. These 1st generation composites are very economical as well. The downside is that since there is the presence of wood, stains can occur. Wine, oil and grease can stain the deck because of the wood, the board is porous. High traffic areas are also a concern and are prone to mark over time . Making sure your deck builder uses a high-quality composite decking material, such as the ones mentioned above is critical. These products are covered by warranties that exceed those of any wooden deck on the market, so rest assured composite itself is a solid choice for decking.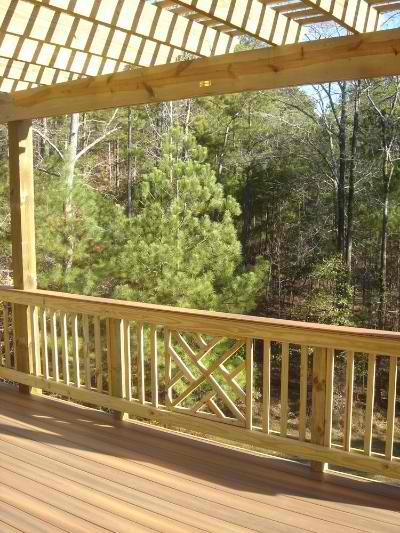 Solid PVC decking
Solid PVC decking such as AZEK is impervious to just about anything you can dish out. From red wine, to grease from your grill and even the kid's fruit punch. This cellular PVC product offers superior stain resistance, scratch resistance, fade resistance,  and split resistance. It is also insect, and mold/mildew resistant. There is never a worry from your patio furniture or your pet scratching your deck with solid PVC. The only downfall is that since it is solid PVC (plastic) it may not look as authentic as natural wood. We use a large amount of AZEK decking and our customers love it. AZEK even offers a line of railing to compliment their large color selection.
Capstock decking
Capstock is what we also refer to as a wrapped or covered product. This takes the benefits of composite as the core and wraps it with a PVC covering. This product can be seen in the Fiberon Horizon line. Capstock uses the best of both worlds through superior stain, fade, scratch,  and insect resistance and still giving you the beauty of real wood. The veining and colorations  used in the Trex Transcends line are so realistic and beautiful it will leave you having to lean in a little closer to see whether or not the product is real wood with hues that even mimic the look of exotic Ipe, and other tropical hardwoods.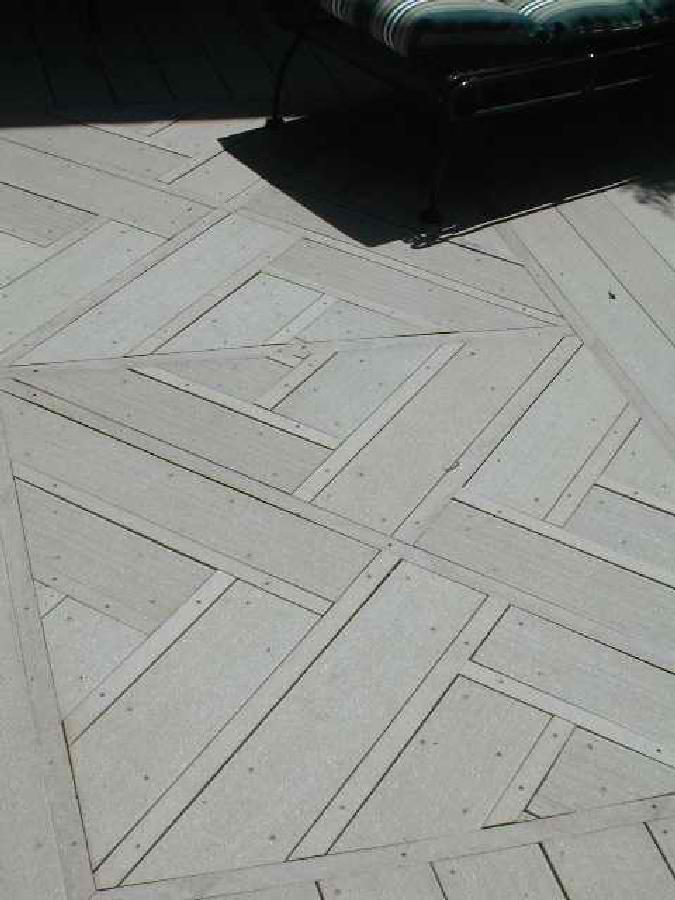 No matter which of these synthetics you choose to build your dream deck,  each one is packed with versatility and beauty. Choosing a synthetic doesn't need to be incredibly expensive. Archadeck of Central Georgia is a trusted and respected leader in the community. We have the experience to consult effectively with our customers on material selections. We are well-versed and really know the business of synthetics top to bottom. We can help you select and choose the right material to suit your needs, your lifestyle and your budget.
Contact us today to learn more about synthetic and other outdoor living material options. Call for a free consultation: (478) 745 – 2000 centralgeorgia@archadeck.net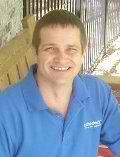 See more beautiful images of synthetic decks by visiting our composite and PVC deck gallery located on our website.