Archadeck of Central Georgia designs outdoor living spaces for all types of properties. These include waterfront properties, properties with acreage and properties within neighborhoods, including golf course communities.  Our most recent redecking project takes us to the amazing golf course community of Stathams Landing in Warner Robins.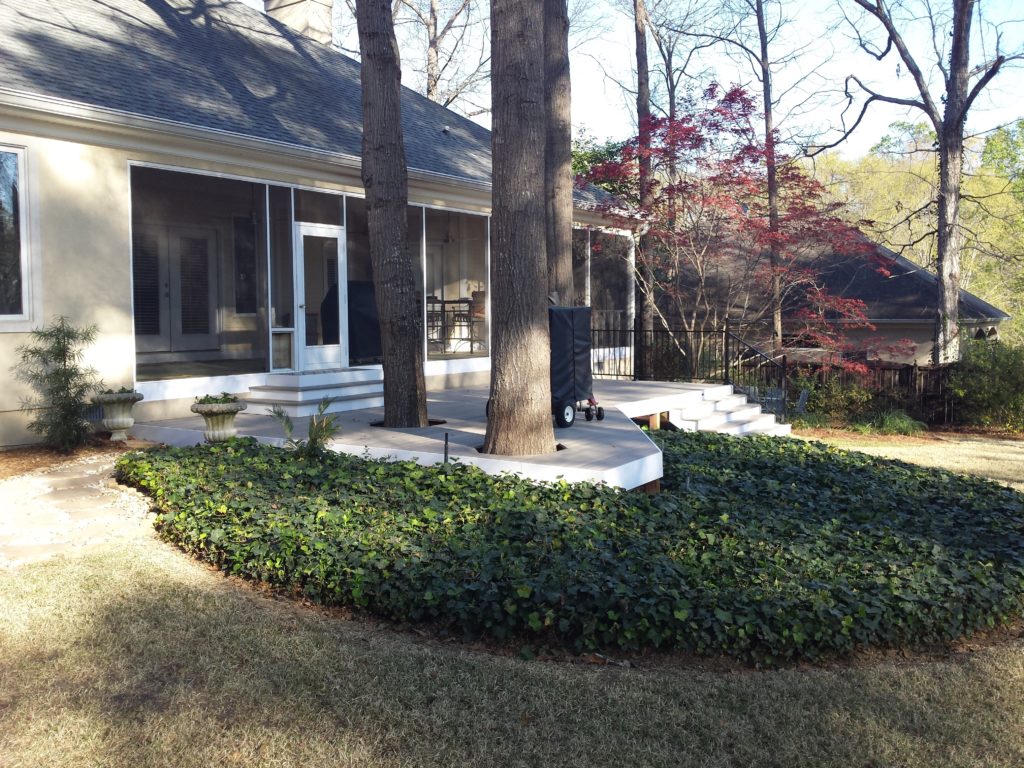 This neighborhood is situated on the public Landings Golf Club, which has an expansive clubhouse, a 27-hole course, and the largest putting green in middle GA. The home where our project took place backs up to the golf course itself.
The homeowners had an existing wooden deck with many boards in bad shape. The style of the deck was also quite dated with built-in seating instead of railing. This was typical of the period in which it was originally built.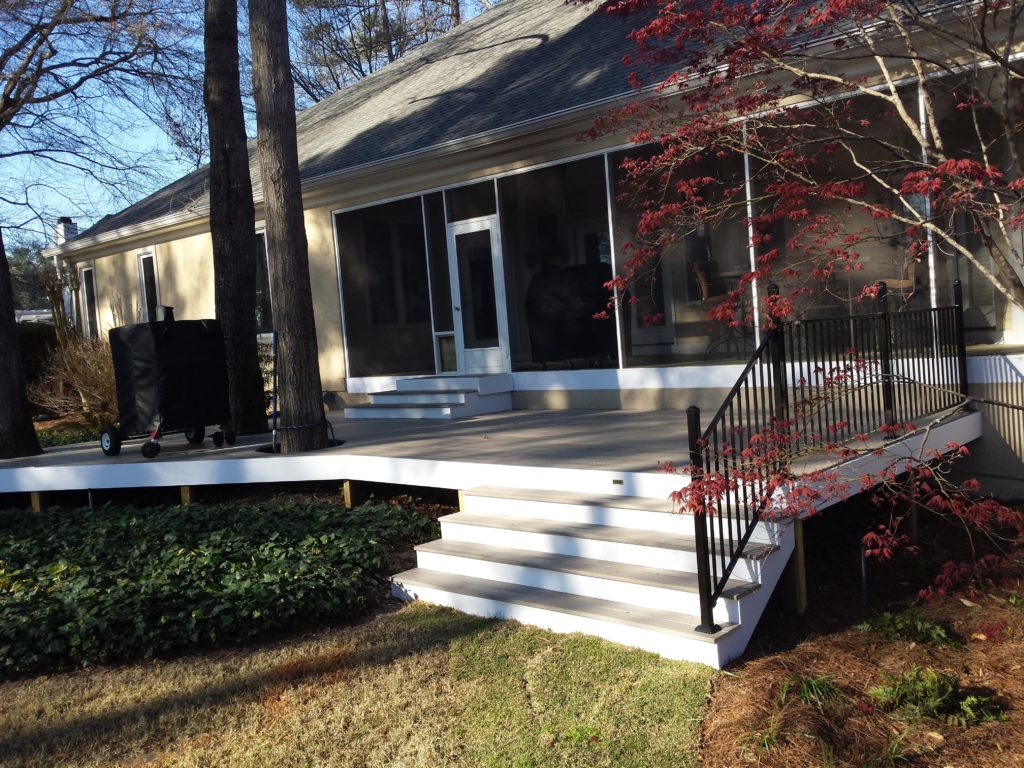 Our goal was to bring the design of the deck up-to-date, bringing it up to current deck construction codes and open up the view. In addition to modernizing the space, we also utilized low maintenance materials. This will allow the homeowners to focus on enjoying the deck without the constant worry of maintenance.
Archadeck of Central GA was able to keep and use the original deck's framing on this project. We reworked the beams in order to accommodate for the continued integration of the beautiful trees in the landscape. We removed the bench seating, added wider stairs and added railing to one end according to code.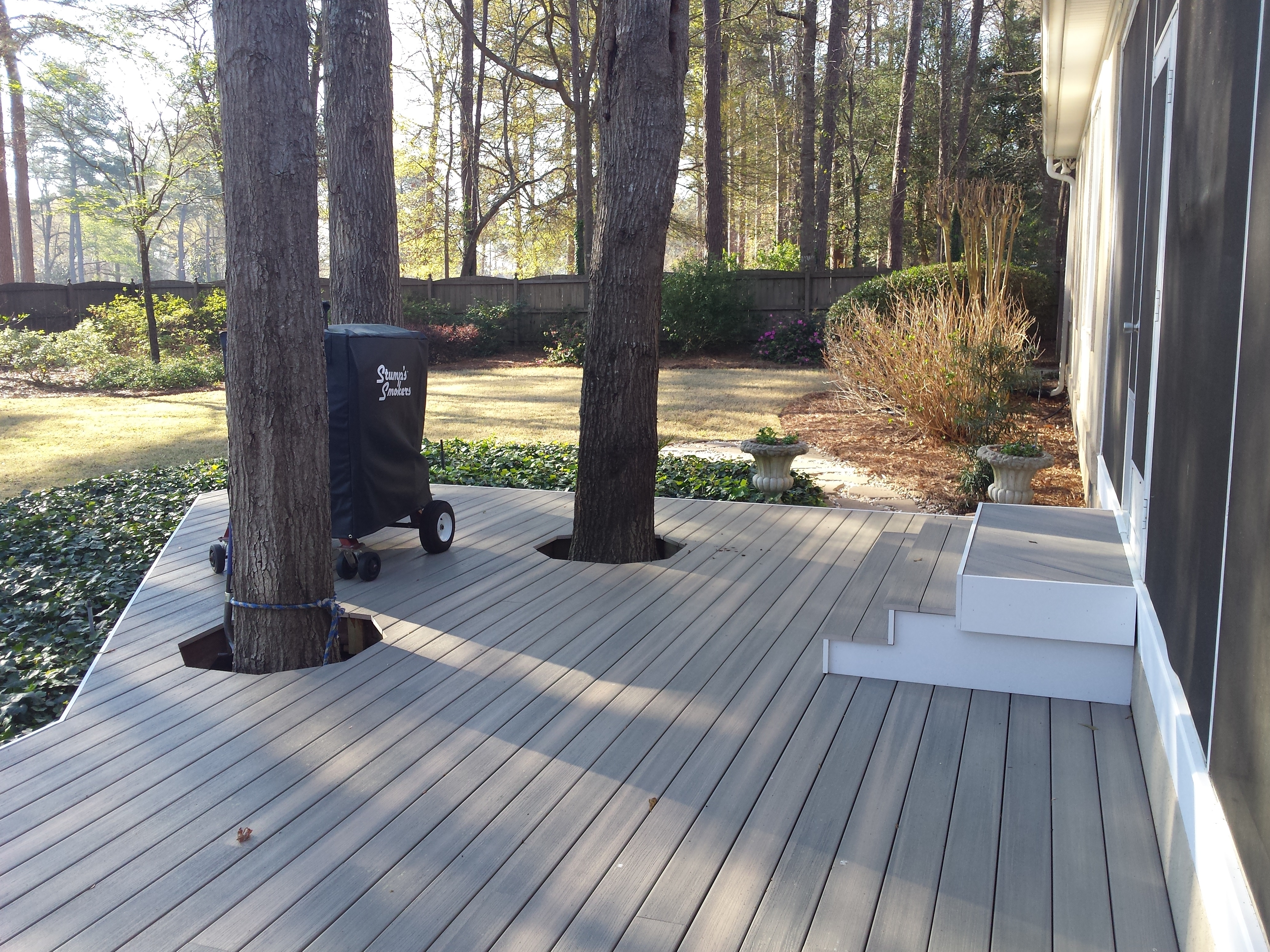 The new decking boards are Fiberon and the railing is Fortress iron panels. We also finished the entire deck to have no wood peeking out with white PVC risers and edge band.
The homeowners are elated with their new and improved backyard deck! The new design opens up the view and makes the space feel larger, airier and an extension of the landscape.  If you are ready to expand the potential of your existing deck, or add a new deck from scratch, contact Archadeck of Central GA today!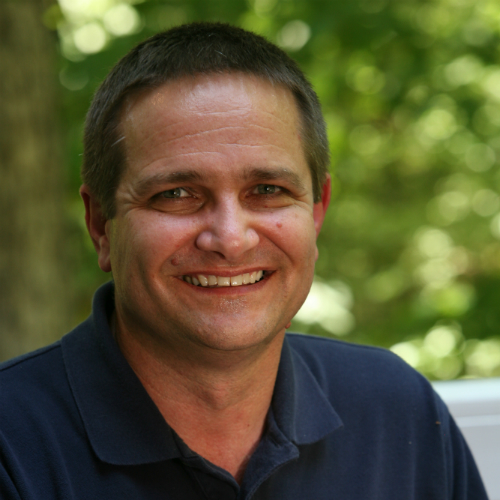 Call for a free consultation: (478) 745 – 2000 Email: centralgeorgia@archadeck.net.