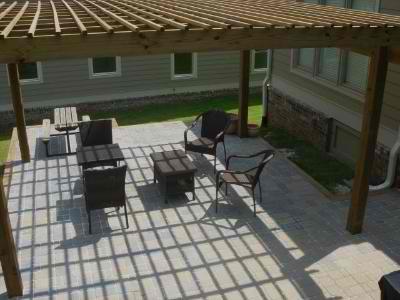 Nowadays, it seems that anything to do with improving your home or landscape can be done by being a do-it-yourselfer. Home improvement projects are idealized all over the media to make projects look easy, even for a novice. The truth is there are certain projects that need to be done by a professional in order to get the best result. One of those projects that are best left to a pro is installing a paver patio. To an amateur, at first glance, it may appear to be a simple task laying out pavers right? Properly installing a paver or hardscape patio is much more complicated than it seems. There is a great deal more to building one than laying some sand and pushing pavers into the ground.

Taking on a task of this magnitude requires knowledge and experience because each patio requires different measures to ensure it lasts and lives up to your expectations. The area you are considering for placement of your patio may need amending to build it up, or in some cases even removing a portion of the soil to make certain the patio is positioned and constructed properly. One common misconception about installing pavers is all you have to do is lay the pavers down on the ground and tamp them down and all is fine. The reality is it may be fine for a short period of time but the ground will move and shift causing the pavers to sink and rise resulting in uneven spaces, trip hazards, and a giant mess. Paver patios require a solid foundation just like building a home or other building requires.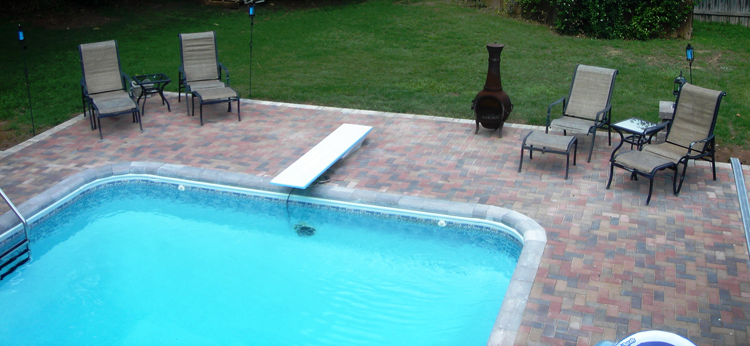 There is an art of precision in properly installing pavers. The Dutch perfected and modernized the art in the 1940 s with the Holland Stone Paver. If pavers are installed properly then they can last a lifetime. Take for example the renowned hardscape expertise and craftsmanship used in creating the Great Wall of China. Archadeck of Central Georgia uses the same process and principles used in one of the greatest wonders of the world, in our paver patio construction today.
Our first step is to begin with a solid base, or foundation, to work from. We achieve this by applying a 4 inch aggregate base with an additional inch of sand for the pavers to sit in on top of our foundation. These are compacted with a sled tamper to ensure no movement or settlement in the future. The solid base will ensure the patio will remain flat indefinitely and will keep it from being subjected to freezing, thawing and other soil conditions caused by the rain. The ICPI (Interlocking Concrete Pavement Institute) sets the standards by which paver patios and walkways are constructed. Normally paver patios include a slight slope in order for water to run off. We can also use permeable pavers which allow the water to travel through the pavers. Many times permeable pavers are the perfect answer for yards that cannot be covered in concrete for rainwater runoff by building codes of that area. If you have an area where drainage is not possible, such as a pool or close proximity to a neighbor then these pavers are the perfect answer.
See our paver patio construction pictures below for what is involved in building a professional patio.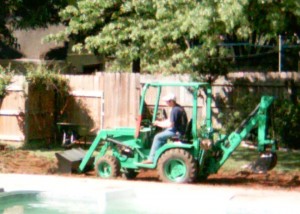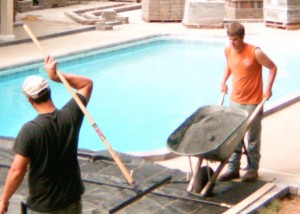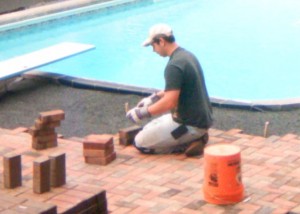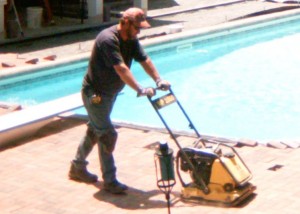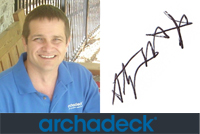 With all the important basics and nuances that go into constructing a paver patio that will stand the test of time and deliver you years of outdoor living enjoyment, it makes sense to hire a professional paver builder to handle this type of project. Contact Archadeck of Central Georgia to take care of the hard stuff, all you have to consider is the many different ways you will be able to enjoy your structure upon completion.
Call for a free consultation: (478) 745 – 2000
centralgeorgia@archadeck.net
See more beautifully constructed paver patios by visiting our patio and hardscape gallery located on our website.