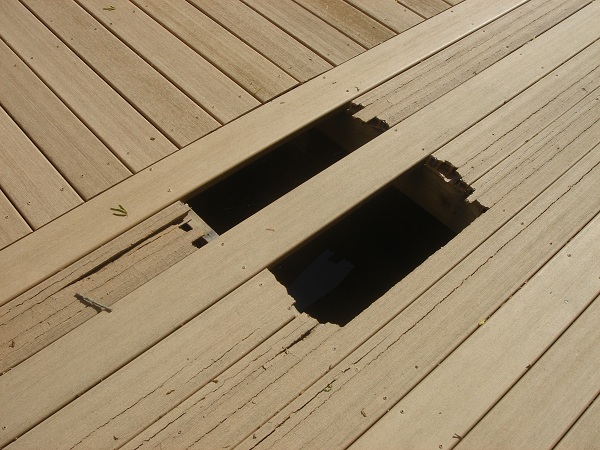 The term "decks gone bad" sounds like one of those crazy videos that you see advertised late at night when everyone but you is already asleep. Sadly, being in the business of outdoor living we can attest to the truth behind the term. Shoddy workmanship and inferior products can cause any well-meant deck to go bad. This is even true when it comes to composite decking. Many homeowners think that just because they are getting a composite deck that nothing can go awry. Unfortunately all composites are not created equal.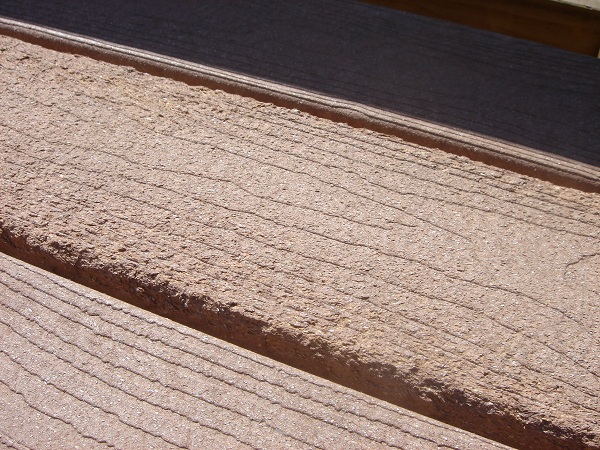 Composite decking materials have been evolving since their introduction onto the scene. Since their inception, every few years another composite product will come out that looks better, requires less maintenance, and holds up longer than the last.  However, all composites aren't the same. Composites as a whole are a manufactured product and there have been issues where the product was not made properly. In some cases the formulation for the composite was composed incorrectly. We have seen this happen with the recycled products in particular. In each instance where we have dealt with a composite deck that has gone bad, it was attributed to incorrect manufacturing and production issues. Although it is easy to identify bad product as soon as it begins to be used in the field, it is difficult to track down the people that have purchased and used the product in order to communicate the problems with the product to the customer.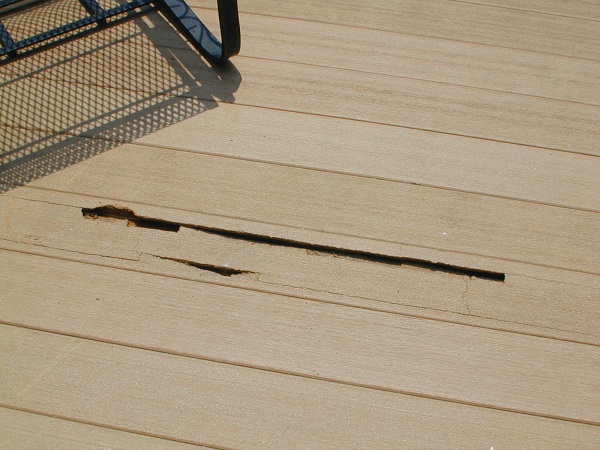 When material is ordered it is not improbable to receive material coming from different lots. When this happens sometimes just a few boards out of a particular order can be deemed bad. When this happens it can become a nightmare.  The good thing about working with Archadeck of Central Georgia is if the unfortunate happens, we not only warranty our product, we are going to replace it. Although the manufacturer will not reimburse the contractor for the labor involved in replacement, we will always make things right. A good contractor will always stand behind their products and their work and will make whatever goes wrong on your project right as rain at all costs.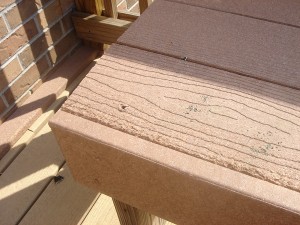 The vast majority of inferior composite materials come from smaller, lesser known and new composite companies. A good rule of thumb is to talk with your contractor about which companies he/she has found to be the most reputable from their experience. We have worked with many composite companies and will only do business with those that have a long track record of positive results. Archadeck also has a good relationship with all the reputable composite companies which is very important in delivering peace of mind to our customers through the products we offer.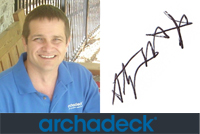 If you are planning a new composite deck addition, or maybe you are thinking of refurbishing an existing deck, contact Archadeck of Central Georgia. We can ensure a quality composite and the quality ethics and workmanship that go beyond your everyday contractor. We go the extra mile, for your safety, satisfaction and to protect your outdoor living investment. Call us today for a free consultation (478) 745 – 2000
centralgeorgia@archadeck.net
Visit our composite and PVC deck gallery located on our website to see examples of quality composite paired with quality design and workmanship.