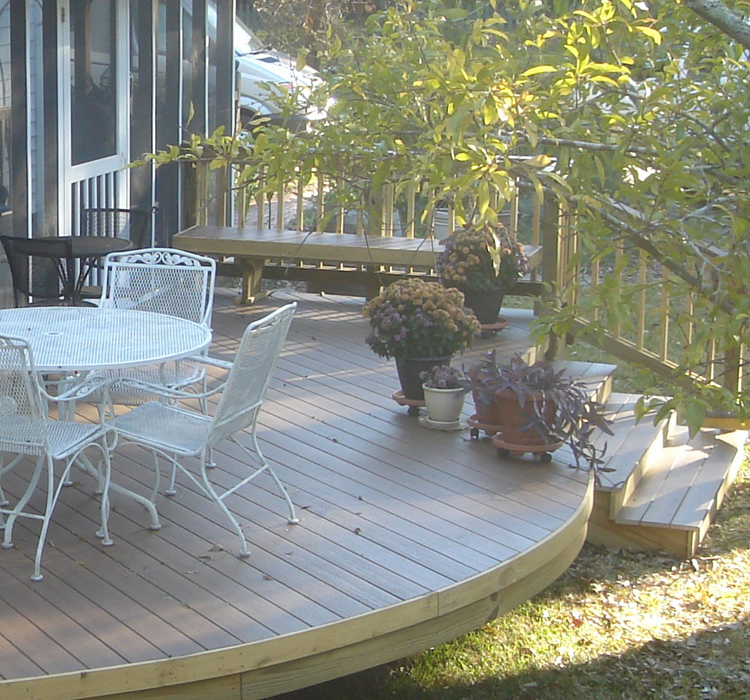 Many of our customers here are Archadeck of Central GA look for low-maintenance materials. Low-maintenance materials are available in decking boards, railing, trim, and many of the other building materials for decks, porches, pergolas and other outdoor structures. Of the low-maintenance materials, many customers are familiar with and request composite or synthetic decking. We work with a couple different brands including AZEK, Fiberon and TimberTech.
This week we are focusing on two of TimberTech's heavy hitters; Earthwood Evolutions and TimberTech XLM. Each of these lines have a lot to offer when you are looking for a high-quality, low-maintenance decking materials.
TimberTech Earthwood Evolutions is what is referred to as a "capstock"composite decking material. This means that the boards have a composite core which is derived from plastic and wood fibers. This core is then wrapped, or capped, with a fully protected poly shell that protects the plank from everyday accidents endured by most decks.  This line comes with a 25-year stain and fade warranty. One drawback to this product is since it is softer than a solid PVC product it can scratch more easily. Over time, these scratches will fade and TimberTech also recommends using a Minwax product on any scratches since capstock is neither harder nor softer than wood. A general rule of thumb to consider when dealing with capstock is if an outside influence is capable of scratching a wood decking board, then it is also capable of scratching your wrapped synthetic product too.
The Earthwood Evolutions line includes realistic looking planks in an array of hues with streaking and shading that mimic the look of exotic hardwoods. The colors include Brick, Brownstone, Slate, Pacific Rosewood, Pacific Teak, and Pacific Walnut. Although all of the colors are available some are easily found in stock and some must be special ordered. The special ordered materials are going to be slightly higher in cost. Be sure to ask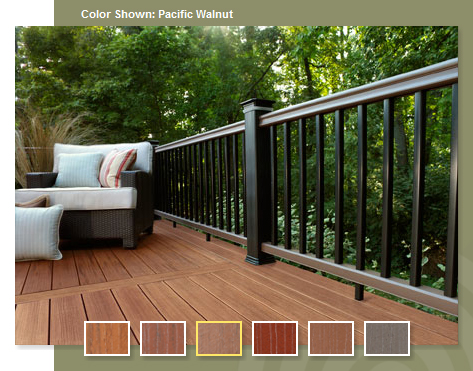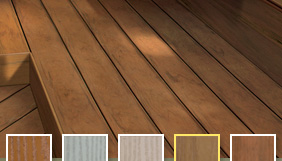 TimberTech XLM is another popular synthetic decking board. It is made of solid PVC, which means it doesn't contain any natural wood fibers. This makes it harder and denser than regular composites or capped composite. Along with added strength and durability, XLM is also backed by one of the strongest stain and fade warranties in the industry. TimberTech XLM decking has a flat-grain surface which aids in being slip resistant which is a huge plus when used next to pools and spas.  XLM colors include Mountain Cedar, River Rock, Sand Ridge, Rustic Bark, Harvest Bronze, Harbor Stone and Walnut Grove. This palette includes colors from white, to gray and many shades of brown offering enough diversity to suit any taste and match any color needs you may have.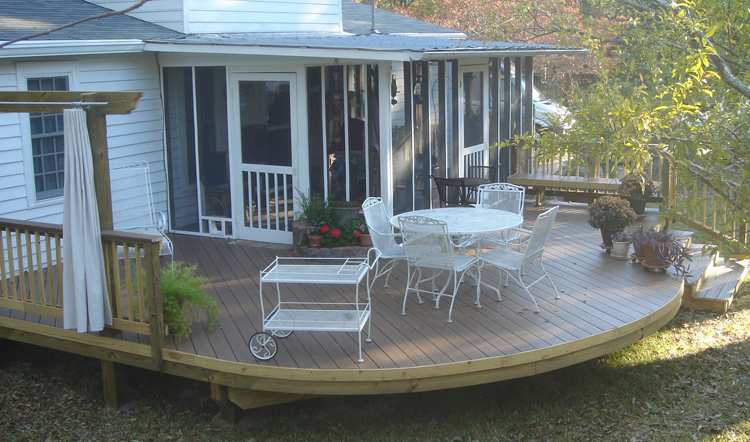 From a performance standpoint, the solid PVC attributes of XLM gives it the advantage. From a budgetary standpoint, XLM is heavier and a little more costly to ship from point A to point B than it's lighter counterparts. To ensure you make the best decision for your individual needs and circumstances it is important to discuss your options with your outdoor structure professional.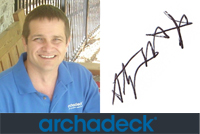 If you are looking for a low-maintenance decking plank that delivers on its promises, TimberTech is definitely leading the pack. Contact Archadeck of Central Georgia to learn more about this and other synthetic decking choices that will best suit your lifestyle. We can help you decide which product is the right fit for your outdoor living needs. Call us for a free consultation (478) 745 – 2000.
centralgeorgia@archadeck.net
You can see more example of synthetic decks including TimberTech and many others reputable brands by visiting our composite and PVC decking gallery located on our website.