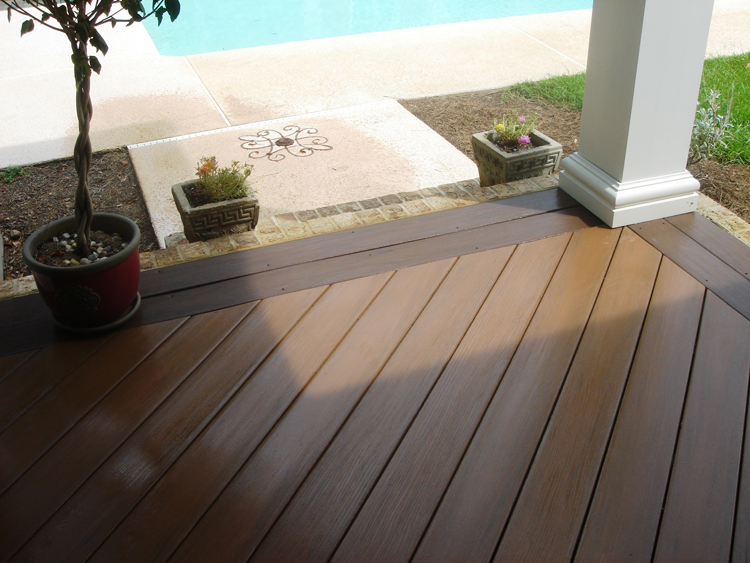 There have been many advances in composite/synthetic decking since it debuted on the market. For one, the category was previously classified as composite decking when the products within the category were all a "composite" of wood and plastic. Since then, the category was reclassified as "synthetic" products were introduced such as decking boards made of solid PVC. Now, the term "synthetics" captures composite and man made materials as well as the a new hybrid board.
Composite decking was the first synthetic material to hit the scene. It consists of a wood pulp blended with plastic for added strength and durability. Composite is readily used today and still provides a stronger and lower maintenance deck than that of pressure treated, and other woods commonly used in decking.
A new product called capstock is composite that is wrapped with a durable layer of vinyl PVC around a composite core. Many in the industry refer to it as a "composite hybrid".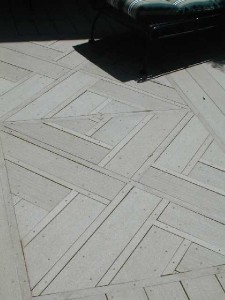 Synthetic decking has the highest level or performance. While composite provides protection from splitting, splintering, rotting, termites or fungal decay, synthetic PVC decking provides all of these protections and also provides protection from stains and fading.
At the top of the solid PVC list is AZEK decking. AZEK is a solid PVC which is stain and scratch resistant. This includes resistance to scratches made from patio furniture and pets. It will also stand up to the all-American cook out better than any synthetic on the market because it is resistant to spills like grease, ketchup and even red wine. AZEK is highly recommended for use around pools, spas and even on piers and docks because it is impervious to moisture as well as insects because it is constructed of solid PVC. This material is also split resistant and mold and mildew resistant as well. A deck built with AZEK is truly the deck that keeps on giving year after year.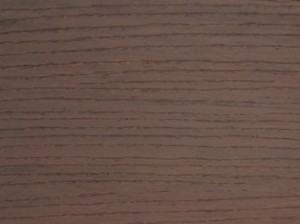 Synthetic decking is not the perfect choice for everyone. One major objection is the initial cost vs. the cost of pressure treated southern yellow pine decking. However, if you are going to live with the deck or porch for more than 5 to 7 years the cost of paying someone to maintain the decking will be recouped. And afterwards you are saving money!
Once upon a time, synthetic decking had limited color choice options which was a drawback for homeowners. That is not the case with modern synthetics. In our area the two most popular colors are Acacia and Morado, which are both part of AZEK's Arbor Collection. Each one of the AZEK colors has graining and undulation that mimics the look of real hardwoods beautifully. Acacia is a stunning, rich dark brown and Morado is a mid-tone that is similar to the look of antique walnut. We are also starting to see their new color Cobre come into the spotlight with its tan-brown appearance that we anticipate will be the next most requested AZEK color.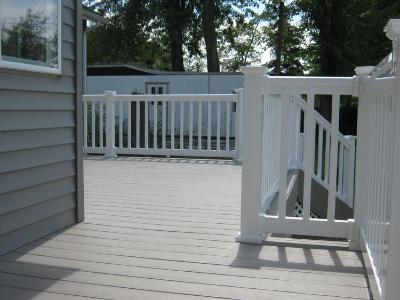 Choose a beautiful deck with longevity to give you more time to enjoy outdoor living at its best. Contact Archadeck of Central Georgia to learn more about AZEK, and the many other high-quality synthetic decking choices we offer. We can ensure you will be enjoying your new deck rather than maintaining it.
Call for a free consultation: (478) 745 – 2000
centralgeorgia@archadeck.net
See more stunning synthetic decks and view the many options we have available to suit your lifestyle and your wallet by visiting our composite and Vinyl (PVC) deck photo gallery located on our website.