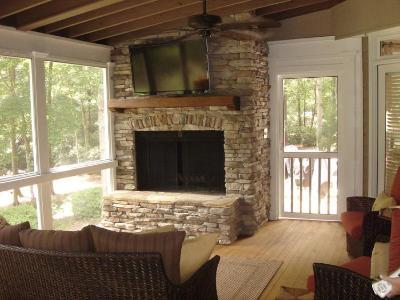 When it comes to adding an outdoor living space to your home, there are certain things that should not be undertaken or decided upon without the help of an expert. These things are quality, structural expertise, cost, and safety. These are the aspects that may be lost when deciding to be your own general contractor for your structural outdoor project. I like to compare the pitfalls that homeowners experience when choosing to be their own general contractor to representing yourself in a trial with no prior experience of how the judicial system operates. A novice taking on their own defense would not be familiar with the judge, the district attorneys, or even how to present a case. All good intentions aside in order to represent yourself you need the guidance of an experienced professional with knowledge of the courtroom. The same can be said about an experienced contractor. A seasoned builder or contractor knows the business and how it operates, how to get the best values on the highest quality materials and how to avoid being pushed onto the back burner of the schedule.
5 reasons to not be your own general contractor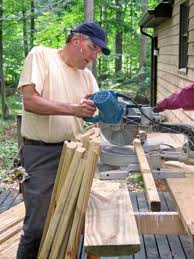 1) Risk – if you are acting as your own contractor there will be substantial risks involved. These can range from the design, the construction and the people you hire to work for you. Being a homeowner and taking on these risks means there is no recourse for holding subcontractors accountable if something goes wrong. Since you are not licensed as a contractor you are accepting all the risk. In addition to the liability and danger involved if an accident such as a fire happens, your homeowner's insurance does not cover the risk associated with deciding to take on the role of a general contractor. Reputable sub-contractors you seek to complete the work will require an up-to-date certificate of insurance showing you are covered in the event of an accident.
2) Expertise– the sub-contractors hired will have to be supervised and instructed. Questions like "how deep are the footings supposed to be", and "how many nails should go in the joist" commonly arise. Knowledge of code requirements is also crucial when managing a building project. In order to play the role of a general contractor you must have knowledge and be well-versed in conveying the proper structural requirements to the subs when needed. Without the skill, experience and expertise; you will be left in the dark. This means when the inspections are completed and something doesn't meet code, or is done incorrectly, you as the general contractor will have to fix it.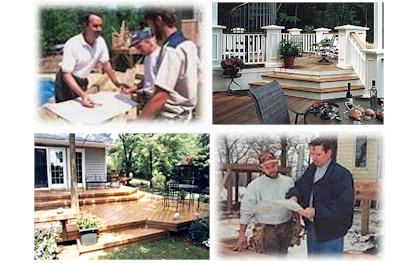 3) Costs– licensed contractors have relationships with their suppliers. They deal with them on a regular basis and are repeat customers. This relationship between the contractor, the supplier and the sub-contractors helps facilitate honesty between the groups. Suppliers want good relationships with their contractors and sub-contractors because they want repeat business. This rapport means that they are more apt to be treated fairly on price and delivery versus doing business with a one-time customer. You are not likely to get the same discounts or prompt delivery as that of one their regular contractors.
4) Timing – suppliers will make sure the deliveries for the contractors they deal with as repeat customers on a regular basis are top priority. Deliveries for one time clients are generally placed last. The same can be said about the scheduling importance of your sub-contractors. Since yours is a one time job they will likely not have the same incentive to get the work completed in a timely manner as the jobs of their repeat contractors. They will prioritize their better relationships over your job of someone they are not familiar with and will likely never work for again. Building is a realm where contractors, subs and suppliers take care of their "own" before any others, much like a family would.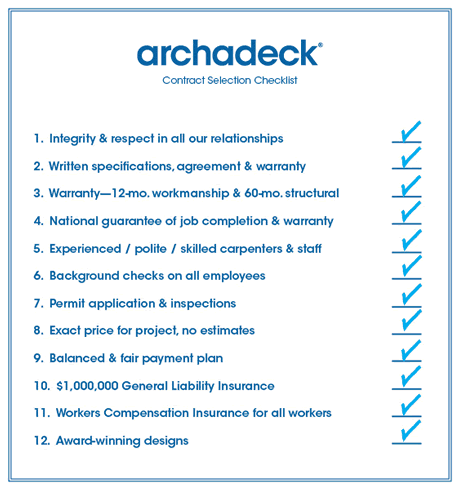 5) Quality – this is especially a concern where sub-contractors are concerned. Many quality subs already have specific contractors which they will only work for. It is difficult to find a good sub that will work for you as a one-time deal. The inability to hire quality sub-contractors will set the stage for inferior or sub-standard work, because all the quality workers are already scheduled on jobs for licensed contractors. This is a major pitfall for homeowners acting as their own general contractor because it can lead to problems in the future as a result of shoddy workmanship.
The best way to avoid these dilemmas is to hire a licensed general contractor to oversee your outdoor structure project. Archadeck of Central Georgia specializes in taking the pressure off of the homeowner and ensuring a safe and trained work environment with skilled sub-contractors, turn-key pricing and quality workmanship in a timely manner. If you are looking for an answer to "all of the above", we can provide it for a lot less than you may expect. Contact Archadeck of Central Georgia to learn more and to discuss how we can bring your outdoor living dreams to life. Call for a free consultation (478) 745 – 2000
centralgeorgia@archadeck.net
See more of our award-winning outdoor living projects by visiting our deck gallery and  our outdoor living gallery located on our website. Quality you can see and feel in every project we build!