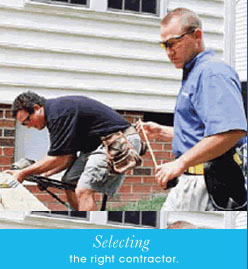 If you are considering remodeling, and especially if the remodel you have in mind includes the addition of an outdoor space, calling a home builder is probably not the best idea. Home builders are just that; home builders. They specialize in the aspects that go into building a home and the specialized components involved in getting the house to closing. Yes, builders do take care of the electrical work, HVAC system, interior finishing and other elements that make a new home complete. But the specialized details and spaces are completed by the builders' subcontractors. A good comparative example of how this works is when you visit your general practitioner (family doctor) complaining of joint pain. Your doctor will run generalized tests in an effort to determine what is causing your pain. Once the doctor feels he is looking in the right direction, he or she may then refer you to a specialist. The world of construction works much like the referral network of a doctor's office; once the project reaches a point beyond the specialty of the builder, the builder then uses his network of subs to complete the next phase. What this means is that even though a home builder has knowledge of remodeling doesn't make them the best choice for the job. Choosing a professional that specializes in remodeling is the wisest decision.
Living a nightmare in your own home
The type of crew that you typically see on the site of new home construction is another reason for turning the other cheek when considering a home builder for your remodel. The crews that work for the subcontractors of home builders are totally different than those that work for remodelers and outdoor structure specialists. Your run of the mill new construction crew is used to working with no homeowners around. This means they frequently play loud music to pass the time & cussing and yelling is not uncommon on new home construction sites. The worst case scenario involves spent soda cans being tossed from second story windows and cigarette butts extinguished all over the yard. This is not exactly the type of ambiance you want to expose yourself or your children to for even a short period of time. This type of behavior can quickly turn your outdoor living dreams into a daily nightmare waiting for the completion of your new outdoor space.
Home building crews also often have their eye on the bottom line, which means if another job pays quicker or better and they are already knee-deep into your project, they will pull off of your job for days or even weeks to reach a deadline. Inconsistencies in scheduling are commonplace among crews that cater to new home construction. How would you like to stare at your unfinished remodel left for days, and even weeks with no progress and possible damage from the elements if the space is not properly "dried in" prior to their unexpected departure?
Along with a lack of consideration for homeowners, and timely delays, home building crews are notorious for letting the work site get really dirty. A remodeling crew cleans up at the end of each work day to ensure the safety of you and your family as well as consideration for your home. This means there is no danger of your child stepping on a nail or your family dog trying to ingest a spent hamburger wrapper leftover from lunchtime. An outdoor living remodeling contractor keeps the safety and sanctity of your home and family in mind during each phase of your remodeling project. Here is a testimonial from one of the many Archadeck of Central GA customers we have that is just one example of how we place professionalism first on all of our projects.
It has been a little over a month since my Archadeck project was completed. I have lost count of how many times I have walked out on it, around it and perused the various angles. I think it is one of the most outstanding, beautiful, attractive, and well-built decks I have had the pleasure of observing. To say I am thrilled and pleased is an understatement! There are not enough words to describe how professional and efficient the whole crew and process were. The whole project was on time and on budget. How refreshing! I have personally told many of my friends, "If you ever want a deck added onto your home or anything else that Archadeck does… here's the phone number." Thank you, Archadeck!
De Fluker from Macon, GA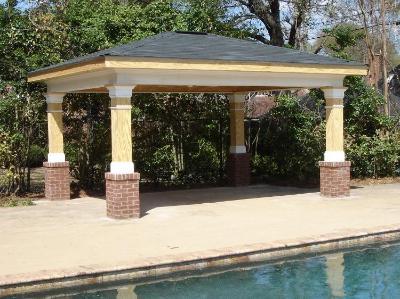 Archadeck of Central Georgia feels remodeling should be an effortless experience for you from start to finish. We stay on each of our jobs until they are finished with no exceptions. We provide you with a level of professionalism that reflects respect for all parties involved. If you are poised to remodel your home or add an outdoor living space, contact us today. Call for a free consultation today (478) 745 – 2000 Email : centralgeorgia@archadeck.net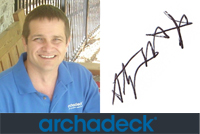 You can see many examples of our quality craftsmanship and high standards by visiting our deck photo galleries and our outdoor room photo galleries located on our website.