Close your eyes. Conjure up a mental image of your porch. Open your eyes. What season is it? Likely your mental image was of a porch in the warmer months be it late spring or summer. The porch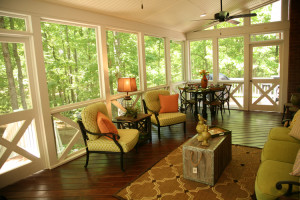 is a great getaway from the heat during that time of year. But, our long time customers tell us they use their porch literally year round. Not only is it their favorite room in the house during the hot weather months, but through different seasons used in different ways.
Fall
Let's face it. Fall is a wonderful season. We are able to enjoy watching leaves turn colors and fall. We begin to get some relief from our hot Georgia summers. But the last thing we want to do is move inside. We will go kicking and screaming if we have to take it all indoors during the fall.
Your porch is the perfect place. Whether it's those hot days that are holding on or those surprisingly cool fall days, your porch is the perfect day to enjoy those days. Keep one or two of your favorite throws out on the porch or bring a warm cup of hot cocoa out. Your screened porch will still be your bridge between creature comforts and outdoor living throughout the season.
Winter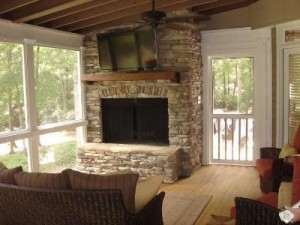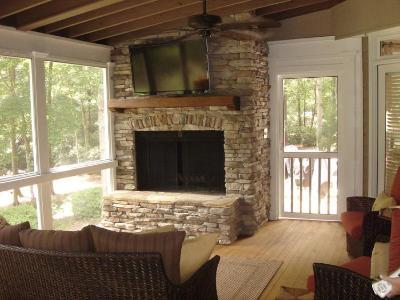 One of the porch amenities that continues to rise in popularity is a fireplace built into your screened porch. You've certainly heard about the popular trend toward outdoor fireplaces. While you certainly can have a stand alone outdoor fireplace, your porch is the best place for your outdoor fireplace. There's nothing like the mixing of scents of fall breeze and fireplace logs. And there's nothing like a great big breath of fresh air regardless of the time of year. We may have a difficult time convincing you that you can use your porch throughout the winter with a porch fireplace. And, there will be some periods of true winter weather that will keep you indoors. But, with the addition of Eze-Breeze windows, one or two ceiling fans, and a throw, you should be able to enjoy your porch throughout the winter. Why go through all this trouble to spend winter leisure time in your porch when you could spend your time inside? Often your porch is the brightest and sunniest room in the house. That natural sun is a pick me up on any day of the year.
Spring
Pollen! Need we say more? That yellow film that covers literally everything during pollen season is torturous for many of us. Even if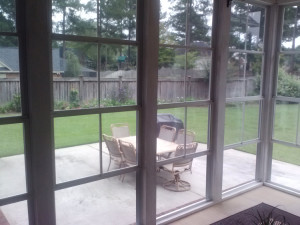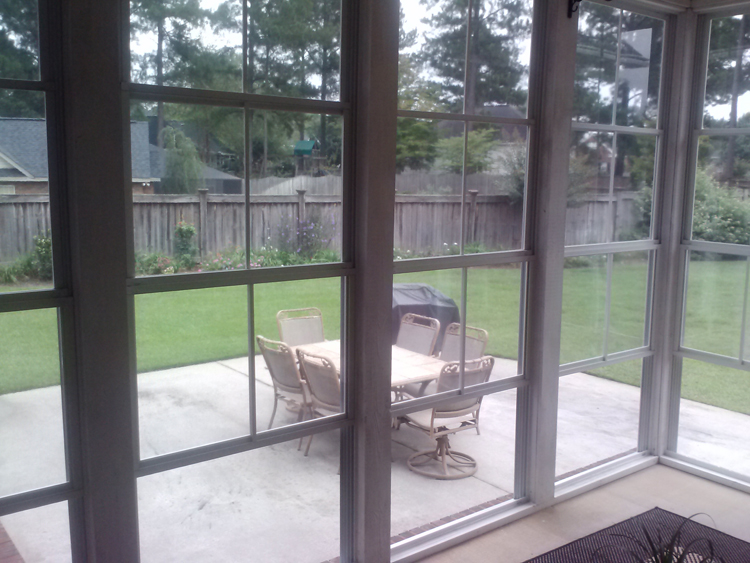 you're not allergic to pollen, how many of us can escape without sneezing and coughing while wiping the pollen off our cars or or outdoor tables? With a screened porch, your screen will not keep all the pollen out, but it will certainly keep a good amount of it out. In addition, if you have Eze-Breeze vinyl windows on your Macon Warner Robins area porch, you can keep the vinyl windows closed during pollen season to make your outdoor room more pollen proof.
Let's think of the positive aspect of spring – spending more time outside. After spending the winter indoors, we all anxiously await the rising temperatures that Spring. Here in Central GA, while much of the summer may be considered too hot, Spring is the time to enjoy milder temperatures, some spring breeze and some spring rain. Your back porch is the best place to enjoy spring rain.
Summer
Georgia is the deep south. Our temperatures soar in the summer forcing many of us to take it indoors. Air conditioning serves a very functional purpose of making spending time in the soaring temperatures an "option". But, with air conditioning, you can't smell the rain, feel the breeze and enjoy the other benefits of living outdoors.
Regardless of what time of year you're reading this blog, it's time to give us a call for a free consultation on adding a new screened room to your Central GA area home.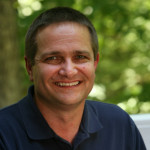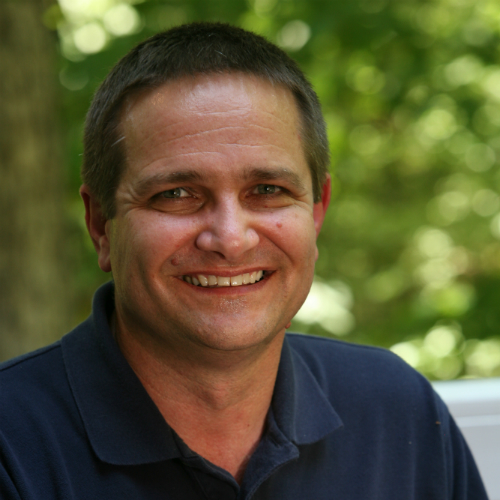 Archadeck of Central Georgia is proud to have been serving Macon and Warner Robins homeowners for more than a dozen years. If you choose to work with us, you will benefit from our extensive knowledge of local building trends and traditions, as well as our rock-solid relationships with other local tradesmen. Check out our reviews and reputation in the community. We are happy to provide you with references for any kind of job you are considering. Call: (478) 745 – 2000. Email: centralgeorgia@archadeck.net.