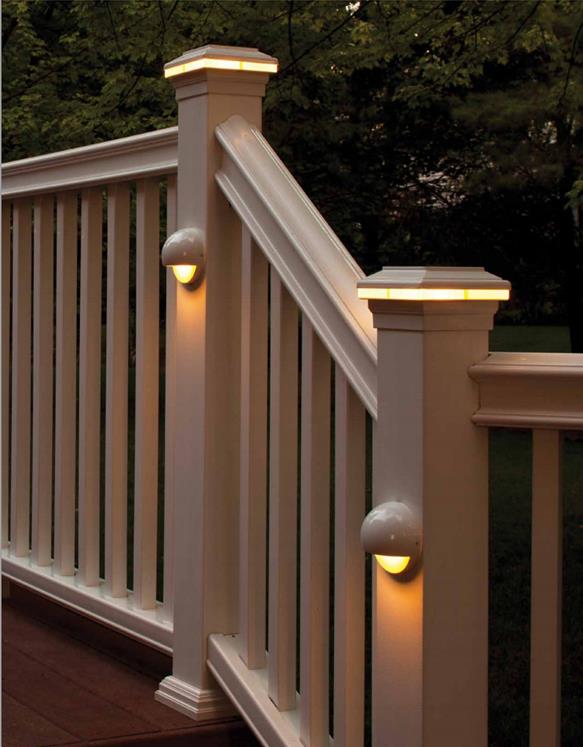 Looking for great ideas in deck designs? What's new? What are the current trends? Here at Archadeck of Central Georgia, we keep up with innovations in deck design. We want to show our clients in the Macon and Warner Robins area the most attractive and well-constructed deck ideas. Clients are often amazed by the number of options available for decks today.
When you first start thinking about adding a deck onto your home, or replacing an older deck, you may think a deck is a deck is a deck. Seen one, seen them all? That's certainly not true anymore. Among the variety of decks being built these days are different sizes, shapes, colors, materials, railing styles, stairway designs and more. By the time you complete your selections within each of these options, you will have designed a deck that reflects your personal style like no other.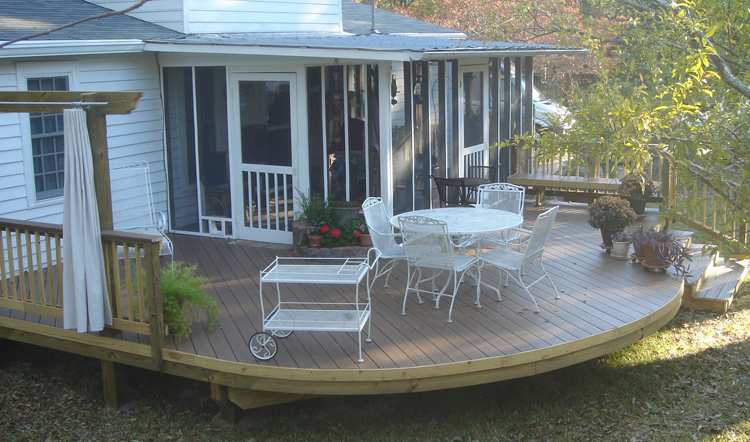 Archadeck of Central Georgia will not leave you to make these decisions on your own. During our design consultation, we can talk about trends and show you pictures of past projects we have completed. More important though, are your personal preferences. In the end, your own preferences will determine the look of your deck.
The 3 most popular deck design features today in the Macon and Warner Robins, GA, area: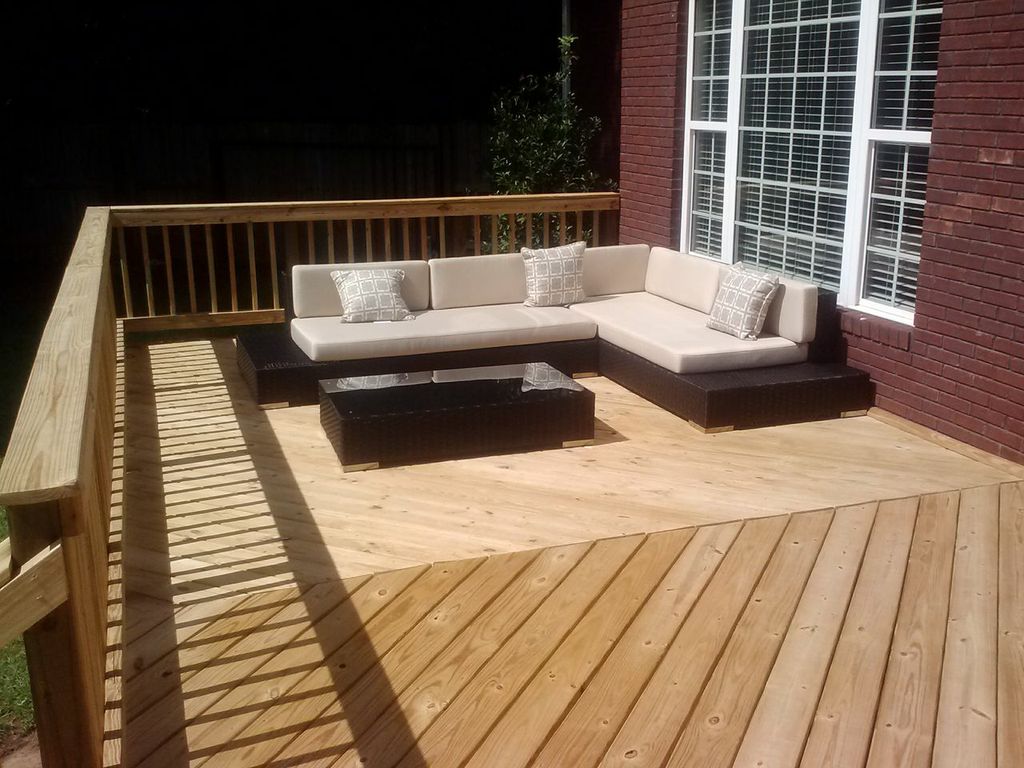 Diagonal decking
Decking boards laid in a diagonal pattern serve two purposes. This design not only looks good, it creates a stronger deck.
Visually, diagonal decking adds a distinct character to your deck and can be directed intentionally to emphasize a specific view or to affect how people move through the space. The visual appeal of the diagonal pattern is more noticeable on a lower deck.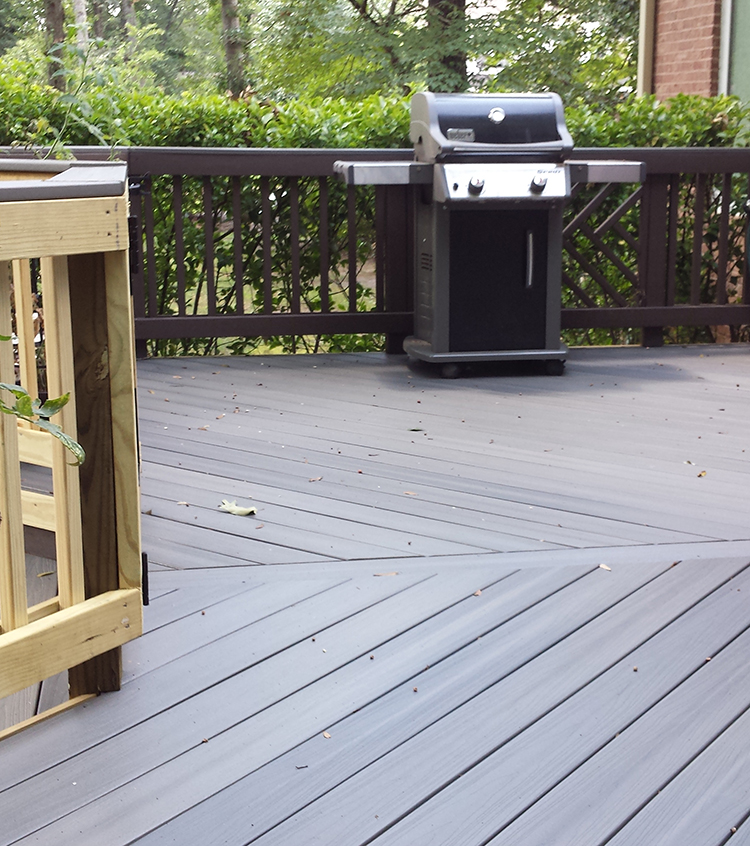 Technically, in terms of physics, the diagonal pattern creates triangles (which are stronger) as opposed to squares (which are weaker). Triangles help to brace the structure, so diagonal decking increases the strength of the frame by making the entire deck more rigid. This is especially desirable on taller decks.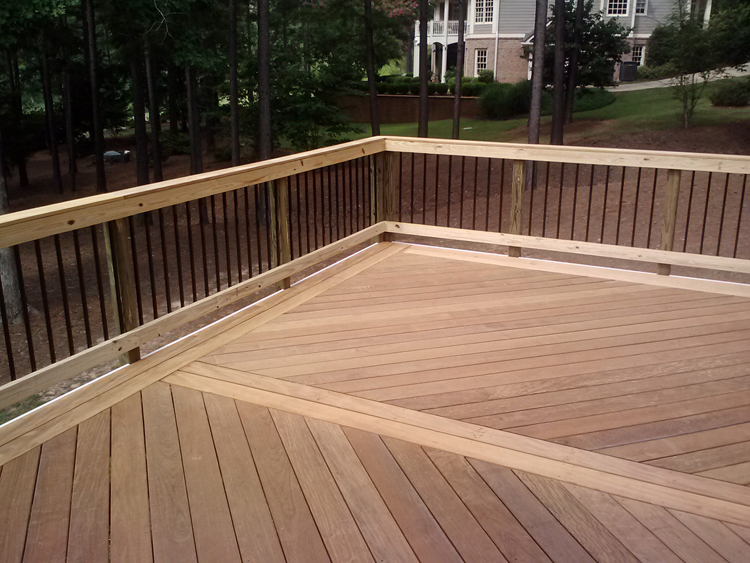 Parting boards
If you're looking for a deck design with even more visual interest, you'll want to see some designs that incorporate parting boards. A parting board separates sections of a deck where the decking boards are running in different directions. We most often use this device when a deck is large enough to be sectioned off into different functional areas. Perhaps you want to have a lounge area on one part of the deck and a dining area on another section. The best way to visually define these different sections is to change the direction of the decking boards. A parting board serves as a meeting point for the two sections.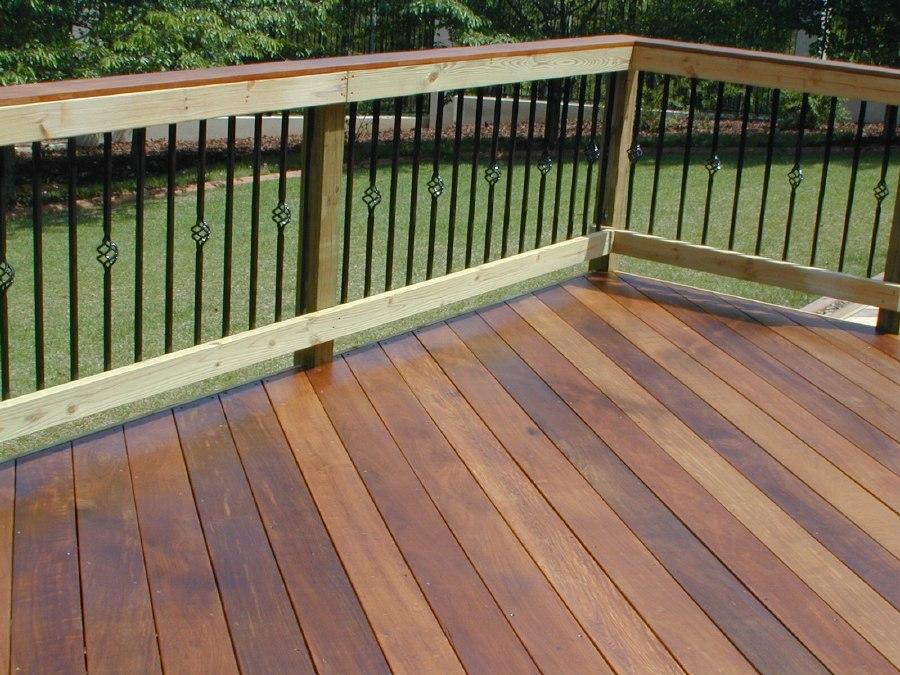 Metal pickets on railings
There was a time when all deck railings looked alike. If the deck was made of wood, the railings were, too. Wooden deck railings and pickets were somewhat thick and could easily block the view. Today we have a variety of materials available to use for deck railings and pickets. Most of the newer designs are thinner and made of metal. These new railings and pickets, or balusters, are much more stylish and almost seem to disappear when you look through them. Archadeck of Central Georgia uses Fortress™ Railing Products. The black square baluster design is the most popular with our clients, while second in popularity is the basket design (pictured).
Additional design features for today's decks
There are many, many more elements that make up the infinite array of deck designs. Briefly, here are some of the other choices we will guide you through in the design process: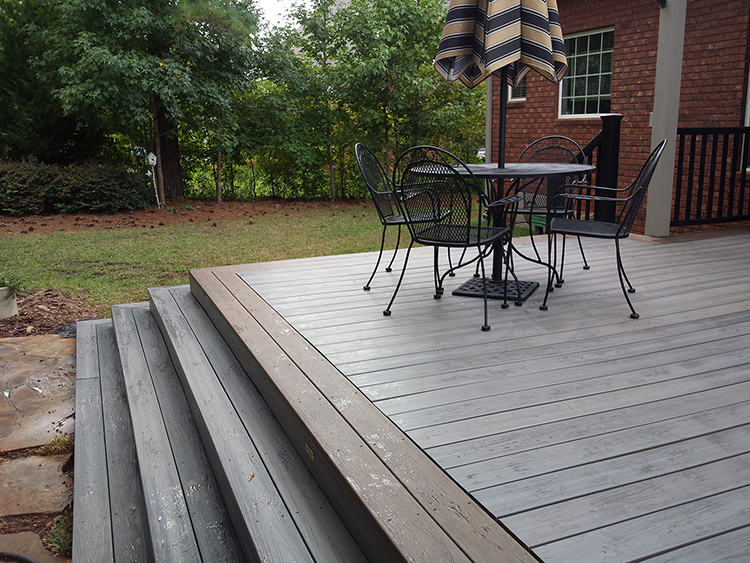 Colors and materials
Do you like bold colors, contrasts, or understated tones? Do you want to build with natural wood or composite decking materials? Wooden decks can be stained or painted, and a lot of the newer composite decking boards come in a variety of colors. If you are willing to perform — or pay for — annual deck maintenance, you can consider building with wood. However, if regular maintenance chores do not fit into your lifestyle, you will probably want to select one of the composite decking options. These new materials are evolving to look more and more like natural wood.
Shapes and levels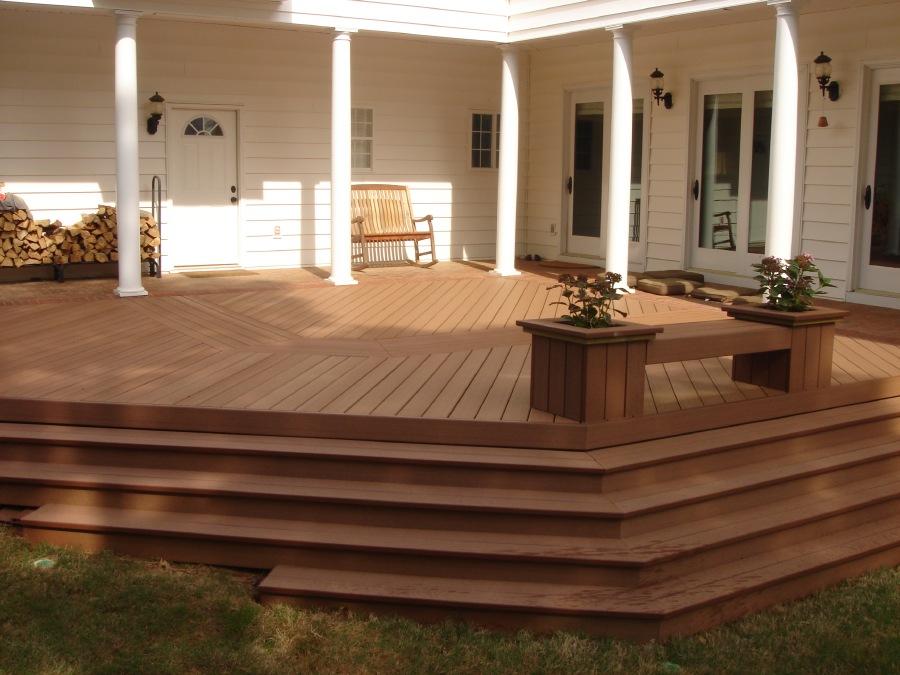 Do you want a simple deck that follows the horizontal line of your home? Maybe you're thinking about an octagonal deck or one that starts at the house and ventures out into the yard. A multi-level deck has a certain "wow" factor, but it's not the right choice for everyone. What if you're not really going to use more than one main level? Finally, if your deck is high off the ground, will you want to use the space under it as a covered patio or as a storage area?
Bottom line: the design decisions are your own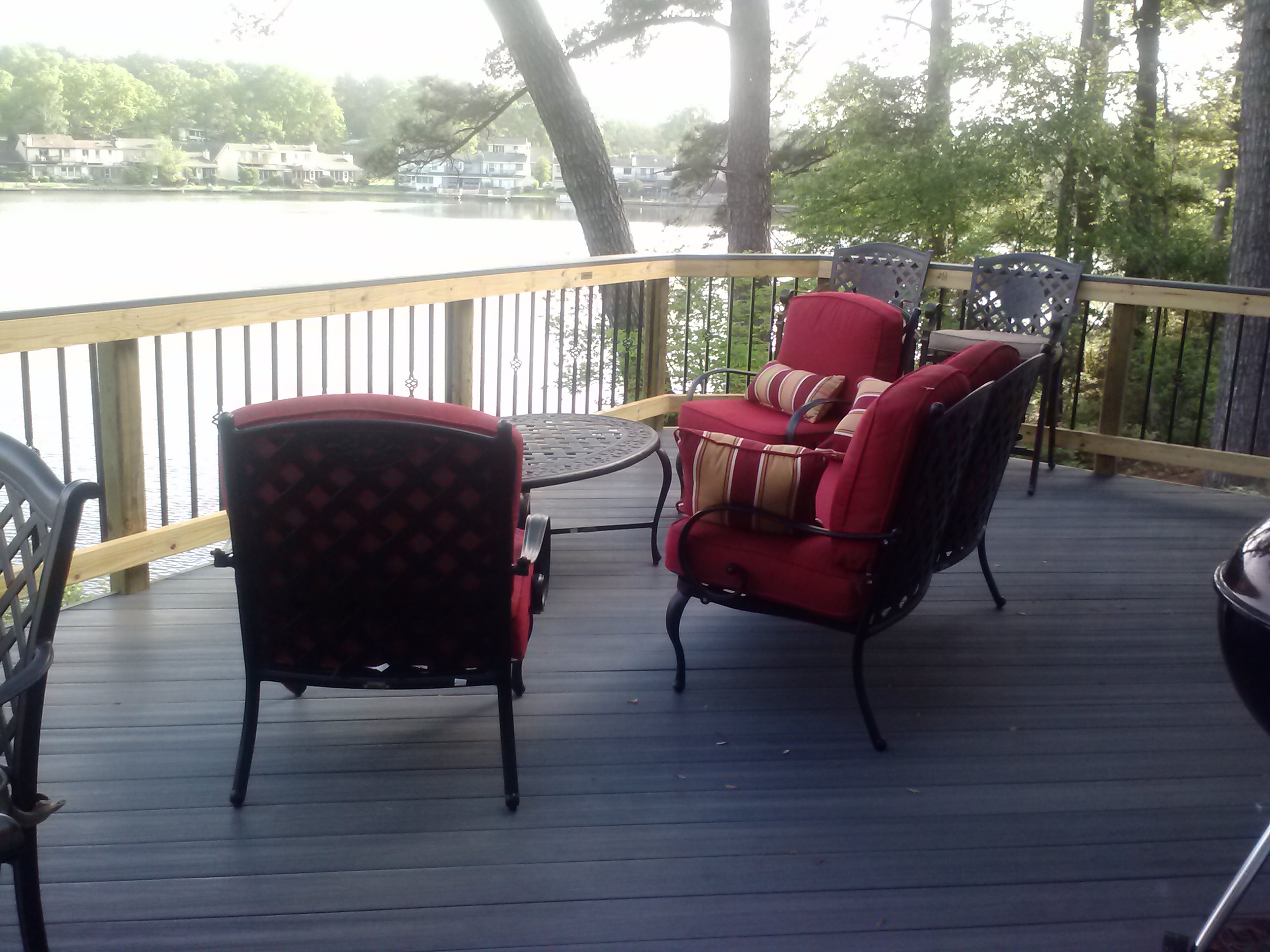 You may think it will be hard to choose from all of the available designs, materials and accessories, but you'd be surprised. Once you start looking at the many options, certain elements will resonate with you pretty quickly. As you look at examples and sketches, your own preferences will solidify in your mind.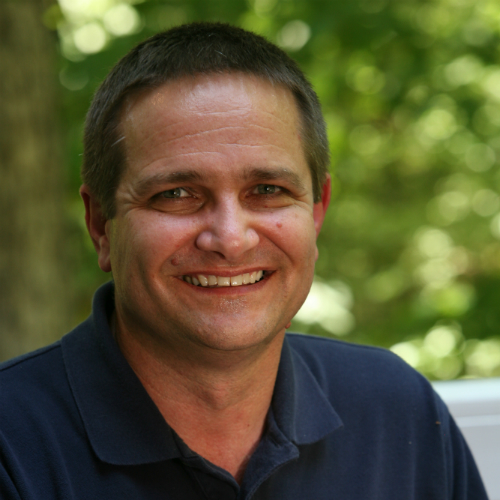 Let Archadeck of Central Georgia walk you through the design options for a new or replacement deck at your Macon or Warner Robins area home. Contact us to schedule a design consultation by phone at (478) 745 – 2000 or via email at centralgeorgia@archadeck.net.